ITEM CODE: OR802
Regular price
¥36,000 JPY
Regular price
Sale price
¥36,000 JPY
Unit price
per
Sale
Inquiry
An original nightstand lamp.
The origins of this lamp lie in the idea to create one with a pottery base, a type rarely seen in recent times. During our investigation, however, as we created the wooden mold it was decided that - as a woodworking shop - we should just go ahead and make it entirely out of wood.

The shade uses the same natural fibers as the CYLINDER LAMP, providing a unique and beautiful glow.
The wooden base is made entirely by hand, with a brushed varnish finish using polishing powder.
This creates a different texture for each individual piece.
There are two colors, black and brown.

The woodgrain and texture on the walls created by the light glowing from your nightstand is truly wonderful.
It's perfect for use on top of a HD CABINET or DH NIGHT TABLE.

* As the shade uses natural fibers the texture may differ from lot to lot.
* For use with an incandescent light bulb with a E26 base and up to 60 watts.
* This product may take 2 - 4 months to deliver depending on production circumstances. If you have a desired delivery date then please make a prior inquiry to customerservice@pfservice.co.jp.
Delivery may be difficult depending on your country of residence. Delivery and other fees will be charged separately, so please inquire first if you wish to make a purchase. 

Share
日本語

オリジナルのナイトスタンドランプです。
もともとは最近見かけなくなったベースが陶器のランプを作りたいと検討していましたが、木型の製作時に「PFSは木工所なのだからこのまま木で作ろう」と考え完成した商品です。

シェードはシリンダーランプと同じナチュラルファイバー(植物性の繊維)を使用しており、独特の美しい光を通します。
木製のベースは全て手作りで、砥の粉を塗ってニスの刷毛塗りで仕上げています。
そのため、ひとつひとつ風合いが異なります。
カラーはブラックとブラウンの2色です。

ナイトスタンドの明かりで浮き出る、家具の木目や壁のテクスチャーはいいものですよね。
ぜひ、DHナイトテーブルやHDキャビネットの上で使ってください。

※シェードは天然繊維のためロットにより風合いが異なります。
※口金E26、60ワットまでの白熱電球を使用します。

※こちらの商品は在庫状況・生産状況によっては、ご注文から2~4ヶ月程納期を頂く場合がございます。
 ご希望の納期がある場合は、事前にお問い合わせ下さい。
※製品の特性上、色合いに個体差がございます。予めご了承下さい。

[ メンテナンスについて(木部) ]

この商品はニス・ワックス仕上げの商品です。
ニス仕上げは木の質感を残した伝統的な塗装方法です。
ニスは塗膜が薄く、アルコールに反応するため、仕上げにBRIWAXを塗った状態でお出ししています。
仕上りの風合いをより良く保つために、以下のメンテナンスを推奨いたします。

普段のお掃除:乾拭きでおこなってください。水拭きをされる場合は、硬く絞って水気をしっかりと切った布をお使いいただき、最後に乾拭きで仕上げてください。
日々の汚れ落とし: Orange oilを使用してください。汚れを落とすだけでなく保湿もできます。月に1回程度で十分です。
傷や色あせが出た箇所の軽度の補修: Restore a finish(カラー:GOLDEN OAK)を使用してください。
表面の保護、ツヤ出し(2、3ヶ月に一度):BRIWAX(カラー:MEDIUM)を使用してください。WAXをかける事により、表面に艶を与え、塗膜の保護ができます。
その他:アルコール除菌をするとニスが取れてしまいます。ノンアルコールの除菌用品をご使用ください。

weight : 1000g
Color: black, brown
Material: oak, natural fiber
For wholesale distributor
View full details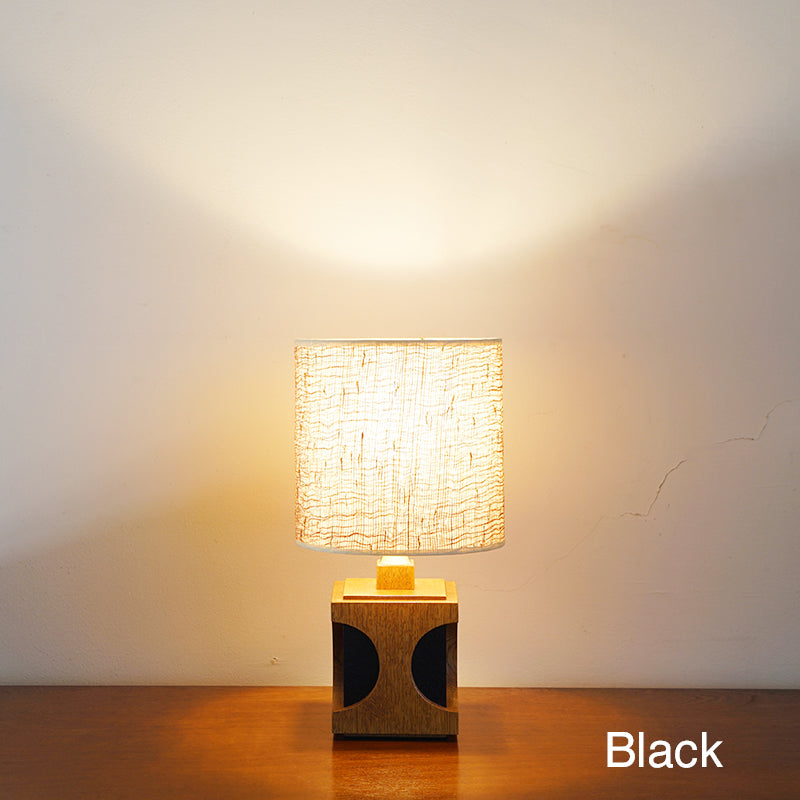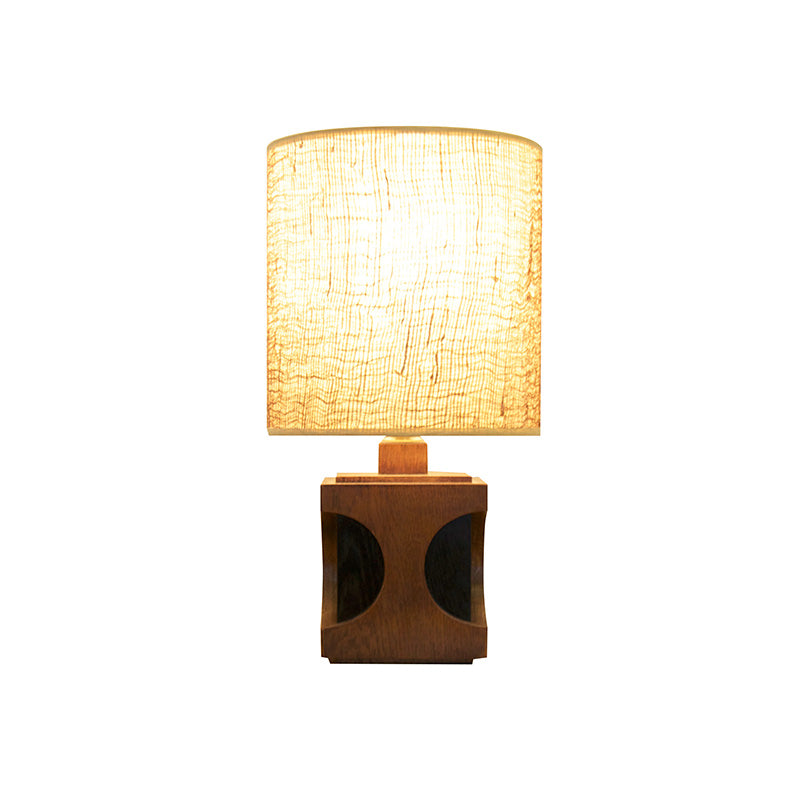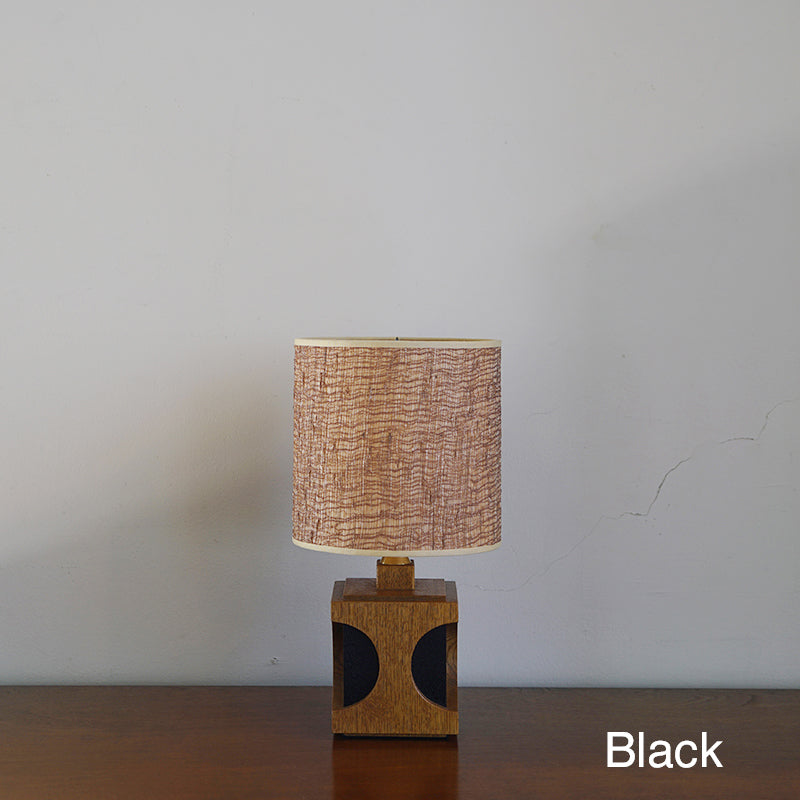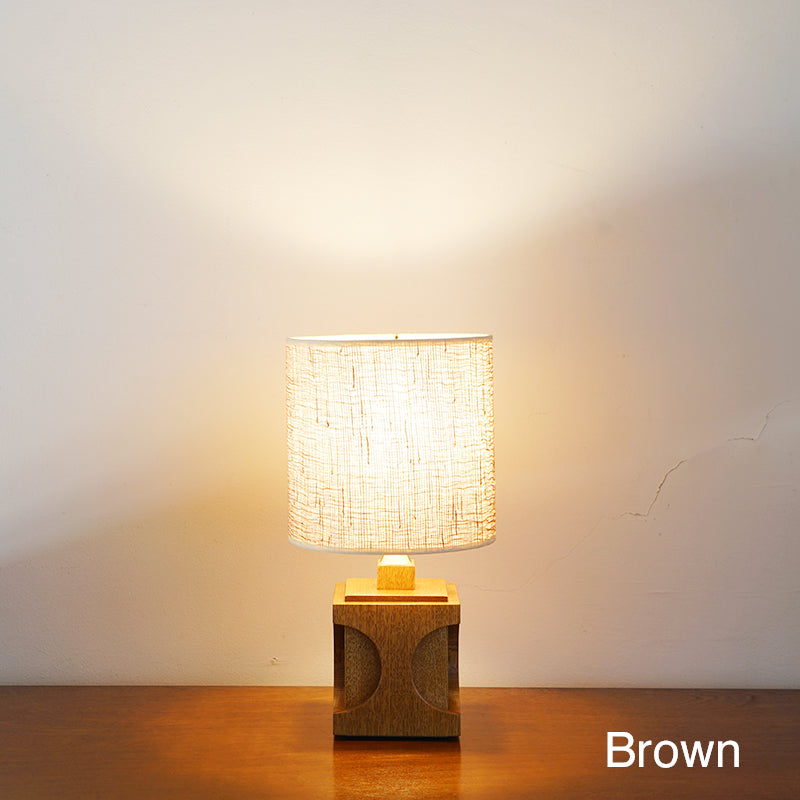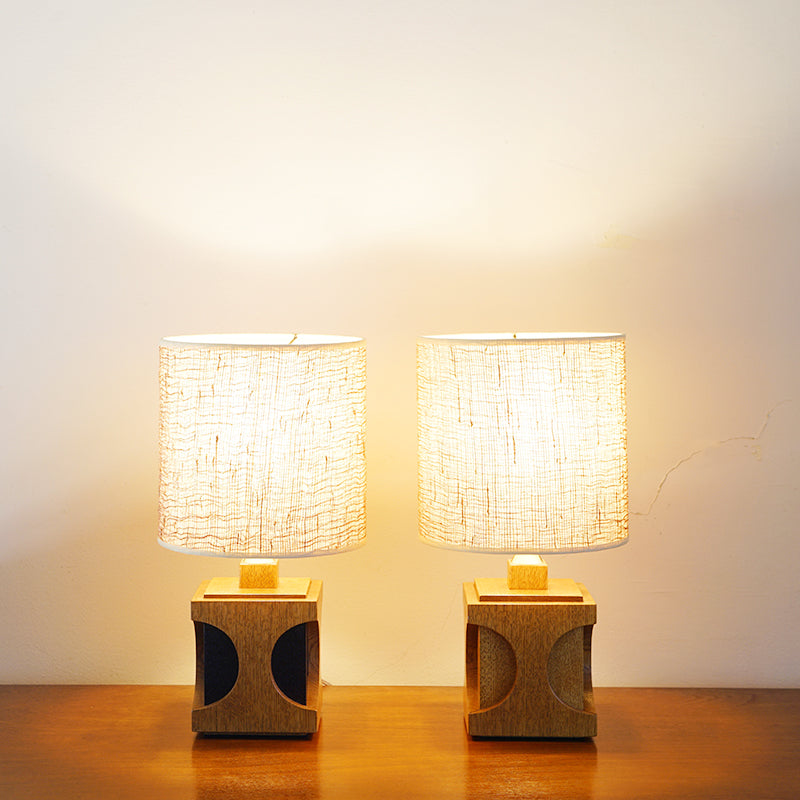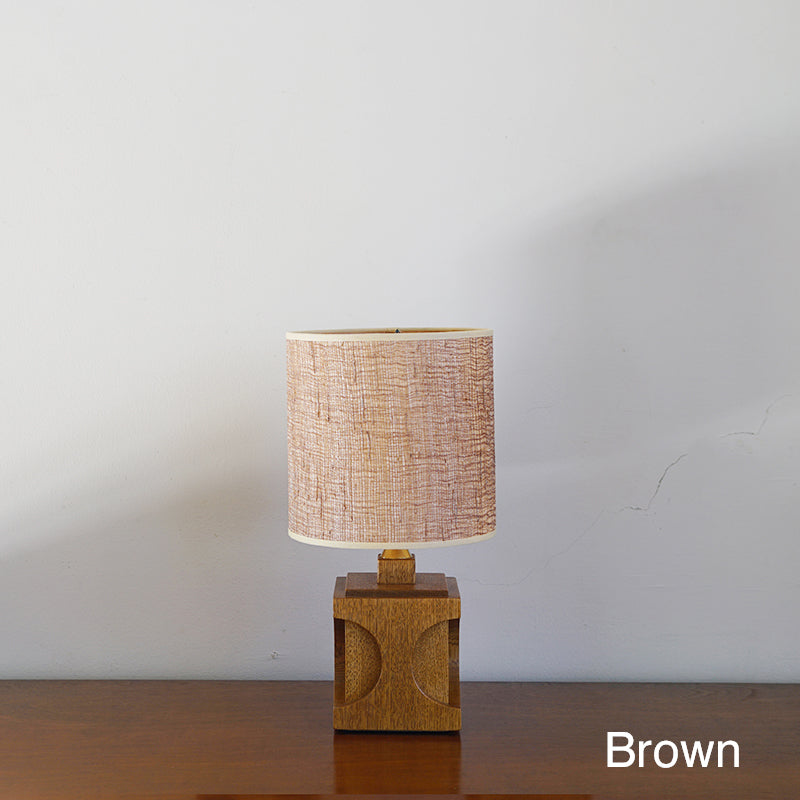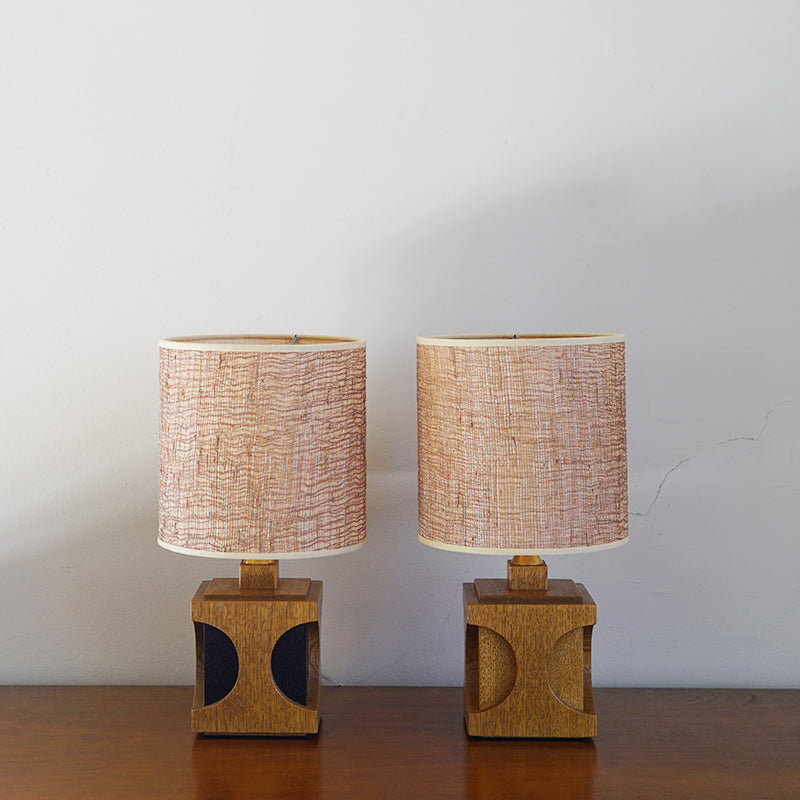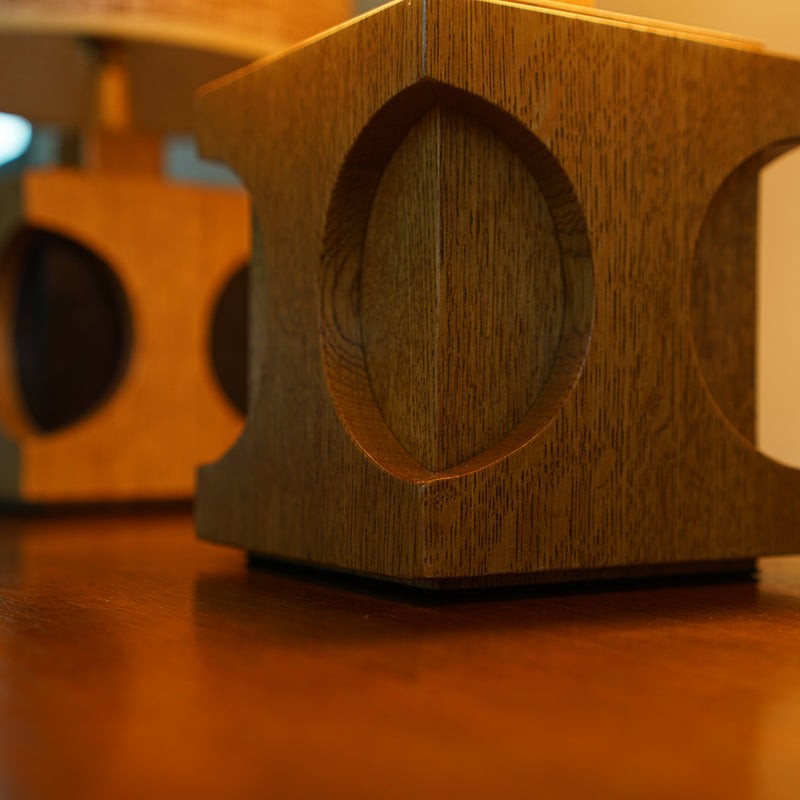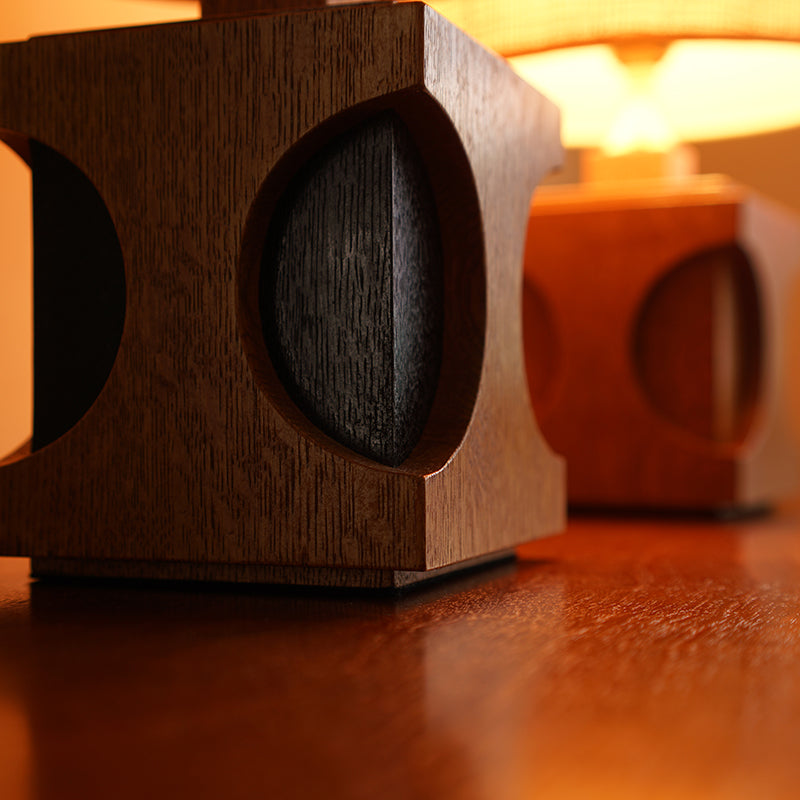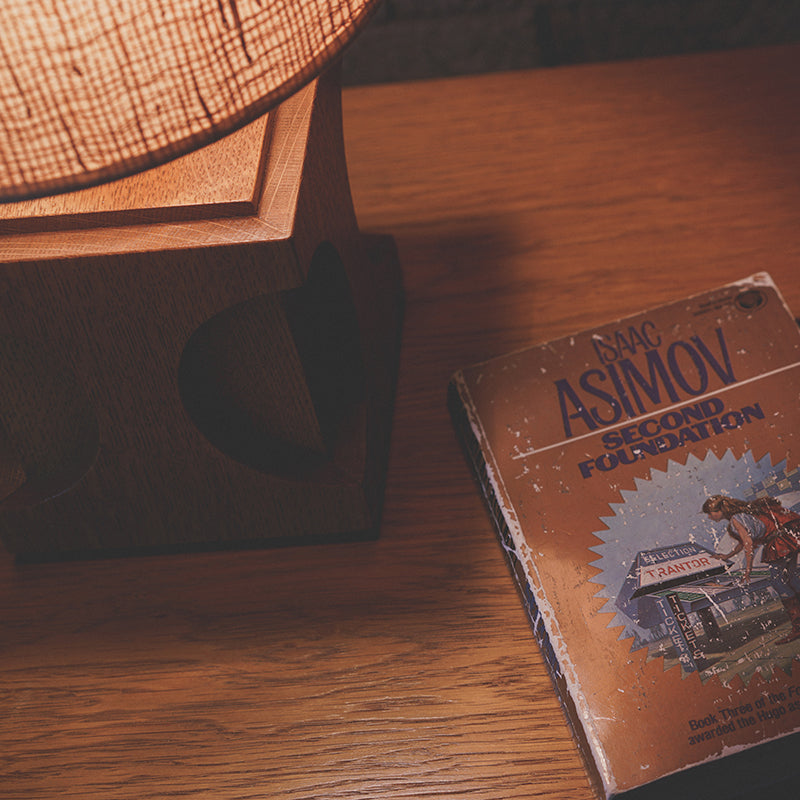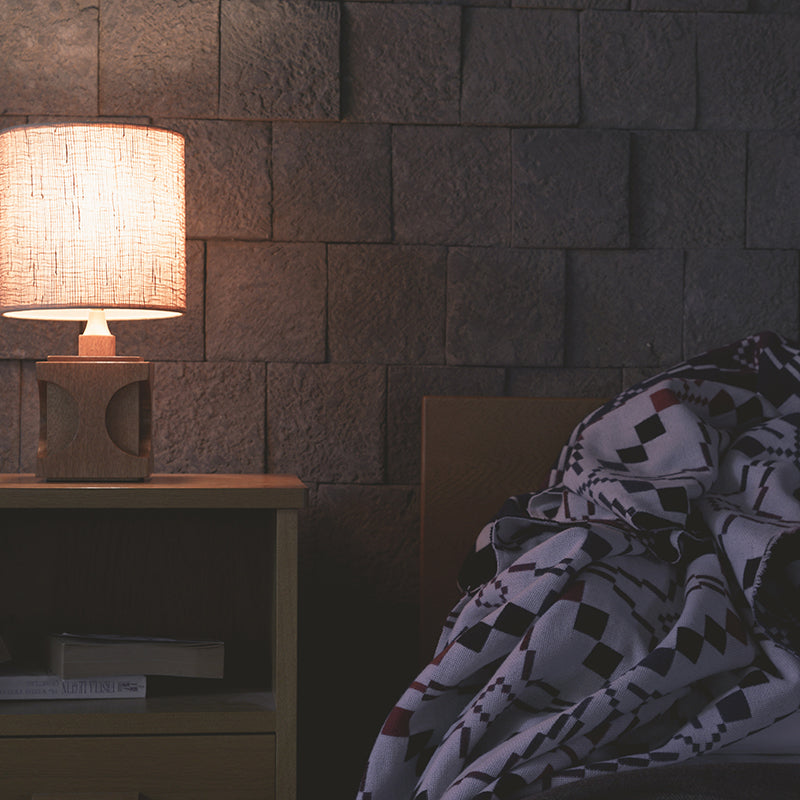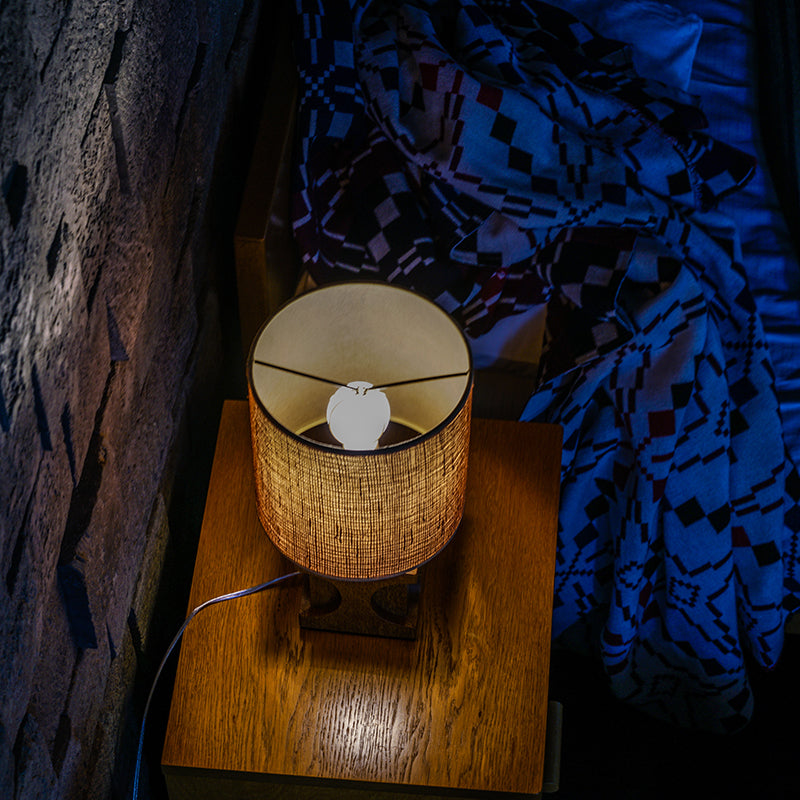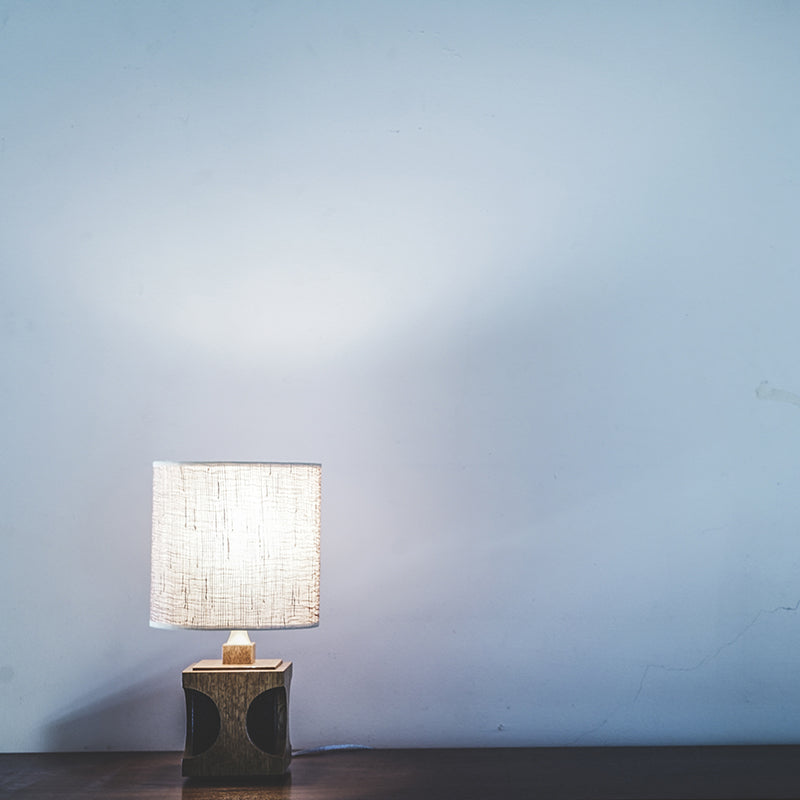 For wholesale distributor
We are the exclusive JIELDE distributor in Asia.
If you are interested in a wholesale program for your shop where locates Asian Region, feel free to reach out.