ITEM CODE: DH904
Regular price
¥76,000 JPY
Regular price
Sale price
¥76,000 JPY
Unit price
per
Sale
Inquiry
After many requests for such an item, we have created a mirror large enough to easily see your entire reflection.

This is our standard U.S. MIRROR created at width 600mm and height 1600mm.
With a heavy frame, it offers solid stability.
There is also a P.F.S. logo on the frame.

This is a mirror designed for placement on the floor, leaning against a wall.
It cannot be used by hanging it on a wall.
*This product may take 1 - 3 months to deliver depending on production circumstances. If you have a desired delivery date then please make a prior inquiry to customerservice@pfservice.co.jp.
Size:W600 D45 H1600 14.6kg
Material:birch
Share
日本語

ご要望を多く頂いていた、全身を映す事のできる姿見を作りました。

定番のU.S.MIRRORを幅600mm、 高さ1600mmのサイズで製作しています。
重量のあるフレームで、安定感があります。
枠にP.F.S.の刻印を施しています。

壁に立てかけて使用する置き型のミラーです。
壁掛けでの使用はできませんのでご注意下さい。
※こちらの商品は生産状況によってお届けまでに1~2ヶ月ほどお時間を頂く場合がございます。
※ご希望の納期がございます場合は事前にお問合せ下さい。
メンテナンスについて

【木部】
この商品はラッカー仕上げの商品です。
ラッカー仕上げは木の質感を残しながらも、塗膜によって表面を保護する仕上げです。
仕上りの風合いをより良く保つために、以下のメンテナンスを推奨いたします。

普段のお掃除:乾拭きでおこなってください。水拭きをされる場合は、硬く絞って水気をしっかりと切った布をお使いいただき、最後に乾拭きで仕上げてください。
日々の汚れ落とし: Orange oilを使用してください。汚れを落とすだけでなく保湿もできます。月に1回程度で十分です。
傷や色あせが出た箇所の軽度の補修: Restore a finish(カラー:MAHOGANY)を使用してください。
表面の保護、ツヤ出し(2、3ヶ月に一度):Antique wax(カラー:MEDIUM)を使用してください。WAXをかける事により、表面に艶を与え、塗膜の保護ができます。
その他:アルコール除菌をすると、表面の保護をしているワックスが取れて白化してしまいます。ノンアルコールの除菌用品をご使用ください。

【鏡】
ガラスクリーナー等でお手入れください。

weight : 1460g
Color:
Material: birch
For wholesale distributor
View full details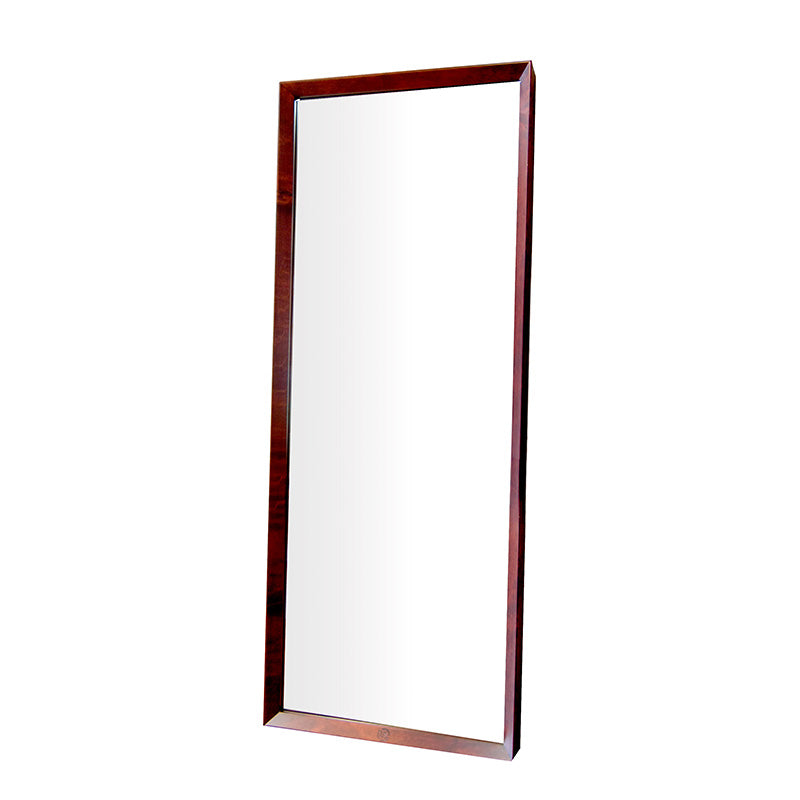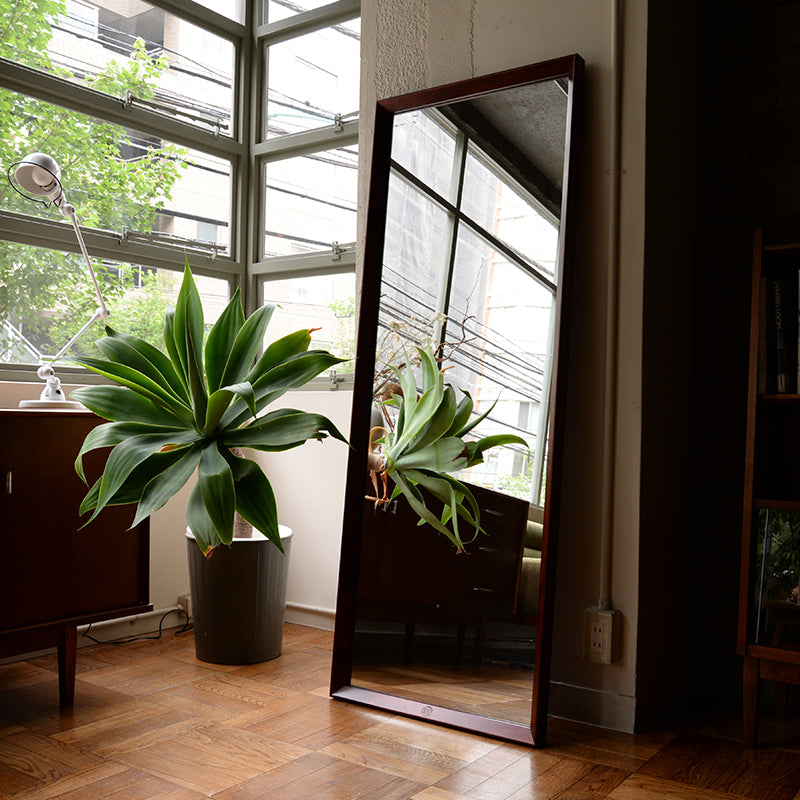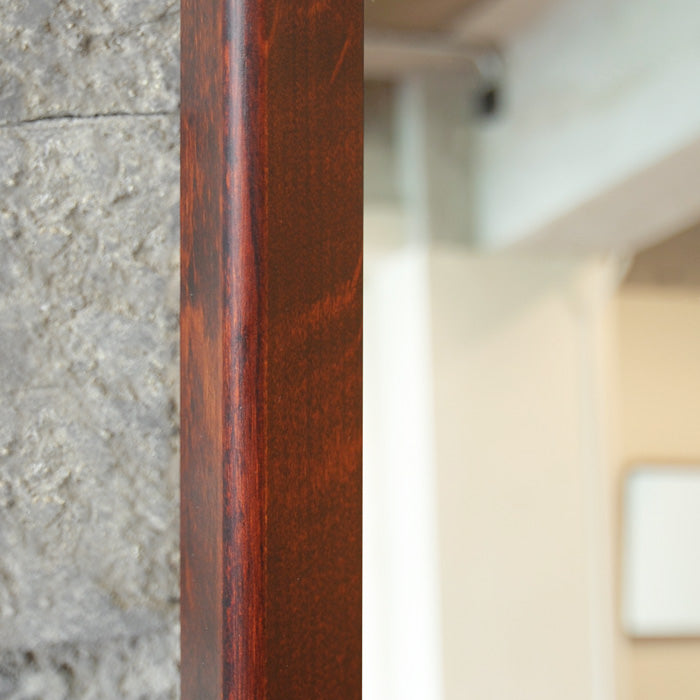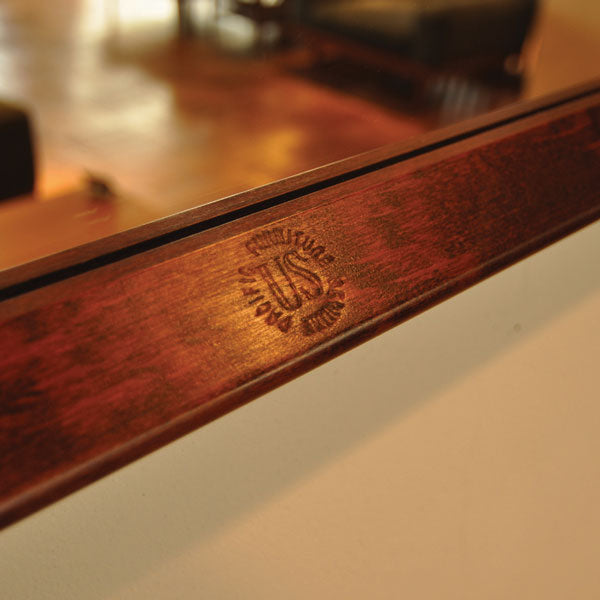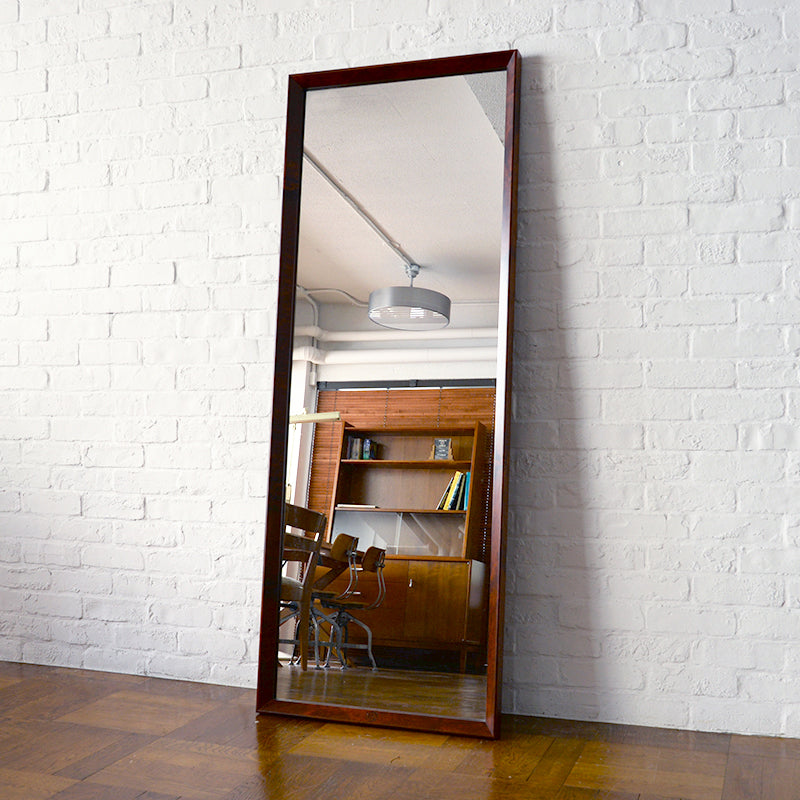 For wholesale distributor
We are the exclusive JIELDE distributor in Asia.
If you are interested in a wholesale program for your shop where locates Asian Region, feel free to reach out.