ITEM CODE: SBM101-102
Regular price
Sale price
¥3,000 JPY
Unit price
per
Sale
Inquiry
These socket cords are used with enamel lamp shades.
They are available in black and red. They are available with two cord lengths, 1 m and 50 cm.
They may also be used with bare light bulbs, without attaching a lamp shade.
The lamp shade attachment base can be easily attached without tools, by simply removing the screw-on ring and then tightening the attachment base in place with the screw-on ring.
<Notes>
This product is manufactured to Japanese specifications.
It can be used with light bulbs of up to 100W with E26 bases.
Please check product specifications before purchasing.
○ The cord length is not adjustable.
○This product is for use with ceiling fixtures.
○ Light bulb not included.

Share
日本語

ホーローシェード用ソケットコードです。

カラーはブラックとレッドの2色。
コードの長さは1mと50cmがあります。
1mは天井が高い場所以外にも、照明を付けたい場所に差し込み口が無い時に、欲しい場所まで天井を這わせられる長さとしておすすめですが、50cmは天高が低い所で真下に落として使うのにぴったりの長さです。
シェードを付けずに電球だけを取付けて使う事も出来ます。

シェード取付け部分はねじ込み式のリングを一度外して挟むだけなので、工具を使わずに簡単に脱着出来ます。

口金はE26サイズ、100Wまでの電球が使用できます。

※コードの長さ変更はできません。
※取付は引掛けシーリング式です。
※電球は付属しません。
weight : 300g
Color: (code) black,red / socket) silver
Material:
For wholesale distributor
View full details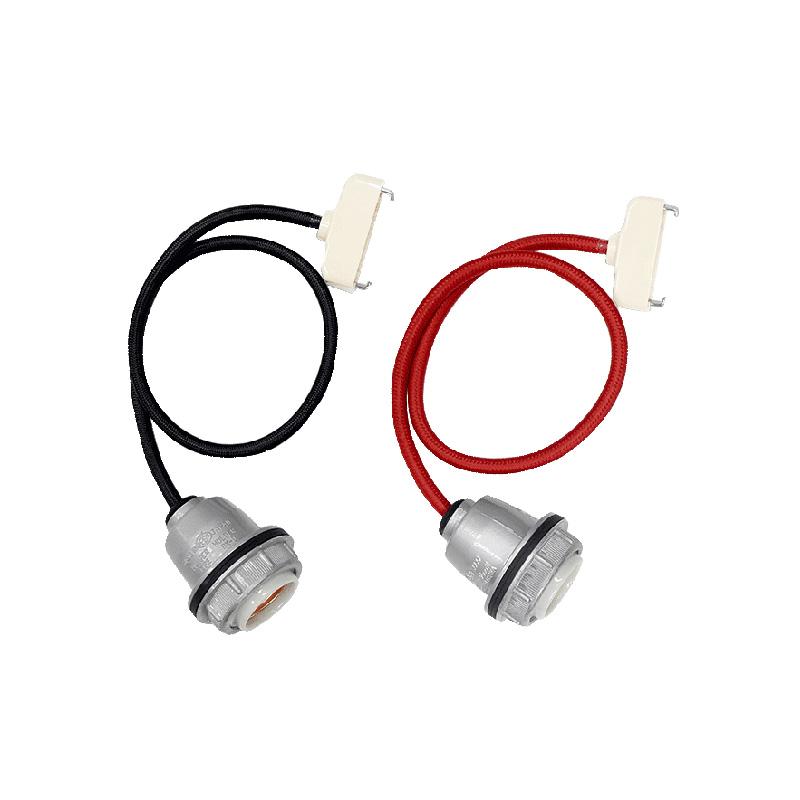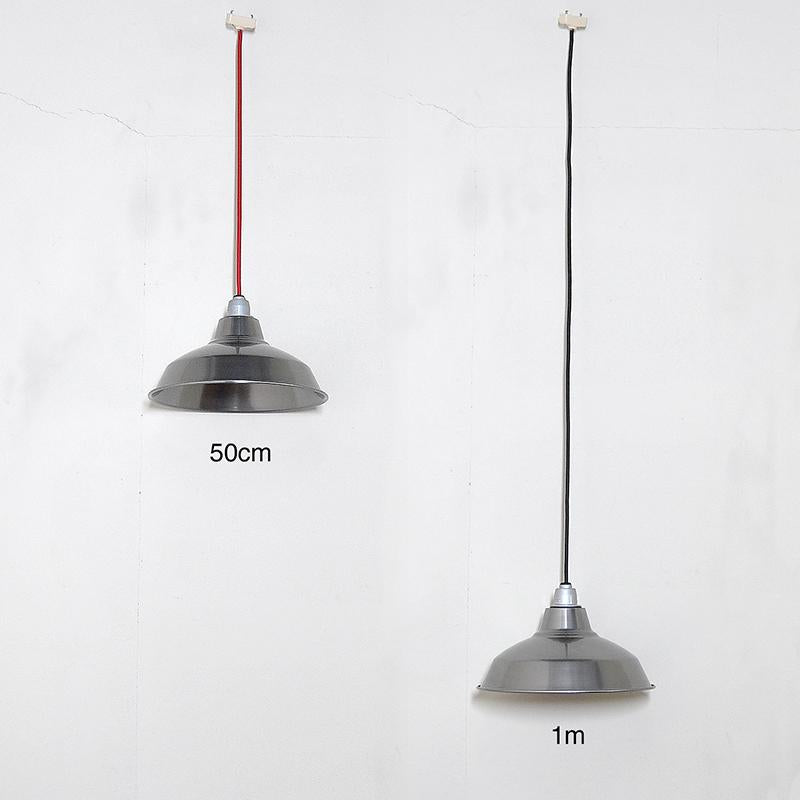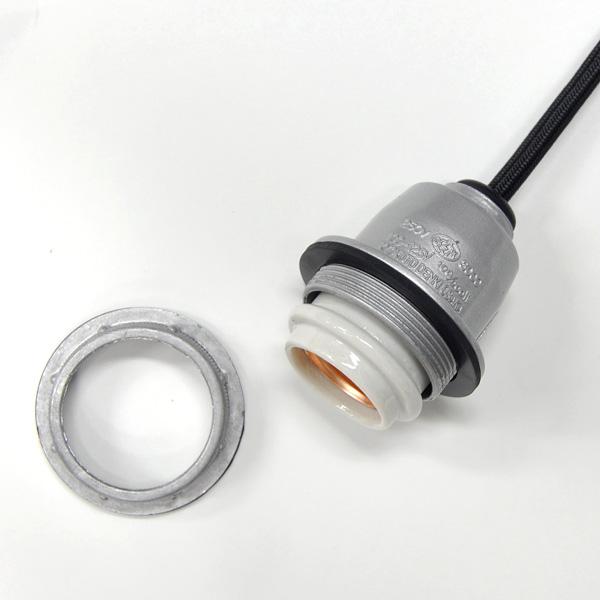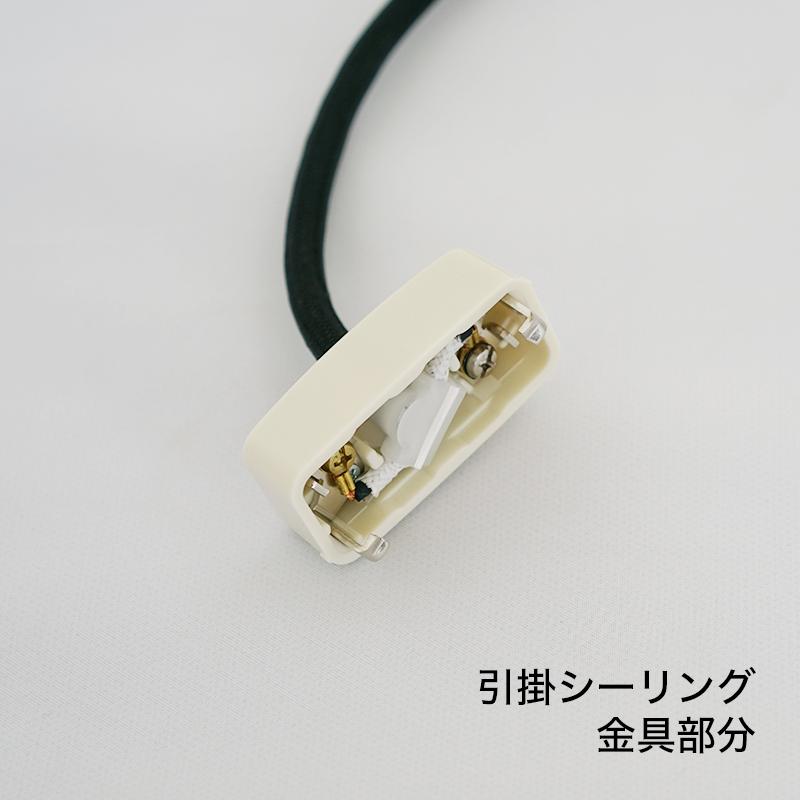 For wholesale distributor
We are the exclusive JIELDE distributor in Asia.
If you are interested in a wholesale program for your shop where locates Asian Region, feel free to reach out.