ITEM CODE: CDPB
Regular price
Sale price
¥1,800 JPY
Unit price
per
Sale
Inquiry
Using this PILLAR BRACKET, you can easily make a pillar in your space without work of construction. You can build a pillar combinating this bracket and 2×4's and twist the tip of bracket to the desired length and fit to the ceiling. Not only putting up a poster or picture on the pillar, but also you can make a wall, shelf or partition in your room with making two pillars and nailing in a board on the pillars.
You can use this item for various ways depending on your ideas.

ASSEMBLY INSTRUCTIONS

1. Measure the height of ceiling, buy a 2×4's which height is " ceiling height -50mm "

Ex) When the ceiling height is 2700mm, please buy 2650mm 2×4's.

2. Put the 2×4's into PILLAR BRACKET, fix them with screw.

3. Set up the PILLAR BRACKET / 2×4's and turn the adjuster like a tension rod.

4. Tighten a nut to the bottom and fix it.
NOTE

・The 2×4's and screws are no included with this bracket.

・Before using this bracket, please check the strength of ceiling.

・Don't use this bracket horizontality.

・This is no for the seismic strengthening
Size:W90.6 D40.6 H103~
Material:Steel、Plastic
Weight : 0.2kg
Share
日本語

工事不要で部屋の中の好きな場所に柱が作れるブラケットパーツです。
ホームセンターなど販売されている2x4材と組み合わせ、床と天井を使って突っ張らせることにより、簡単に部屋の中に柱を作り出すことができます。
写真やポスターを貼ったりする事はもちろん、柱を2本作り板を打ち付けて壁や棚、パーテションなどを作る事もできます。
アイディア次第で、色々な使い方が出来ます!

この商品はP.F.S.PARTS CENTERとコンクリエイトデザイン(PINK FLAG)共同開発D.I.Y.パーツです。その他のD.I.Y.パーツもございますので、ご覧下さい。
→TABLE LEG HOLDER
→SHELVING STAY

P.F.S. PARTS CENTERでも様々な場所で使用しています。
店頭でもご覧頂けますので是非参考にして下さい。

【使用方法】
1)設置したい場所の天井高を計り、そこから-50mmした長さの2x4材を用意します。
2)2x4材にブラケットをはめ込み、側面の穴に木ネジを打って固定します。
3)ブラケット側を上にして立て、上部のアジャスターをまわして調整して突っ張らせます。
4) 最後に下部のナットを一番下まで締め付け、固定します。
※使用方法はパッケージにも記載されています。

【ご注意】※ご注文前に必ずお読み下さい。
・ブラケットのみの販売です。木ネジ、2x4材は付属しません
・強度は使用する箇所により異なります。安全を確認のうえ、ご使用下さい。手で押すと浮くような強度の天井ではご使用頂けません。
・水平方向には絶対に使用しないで下さい。
・耐震補強を目的とした商品ではありません。
・市販の2x4材は寸法に多少の誤差がある場合がございます。誤差が大きい2x4材の場合、ブラケットに合わない可能性がございますのでご注意下さい。
weight : 200g
Color:
Material: Steel、Plastic
For wholesale distributor
View full details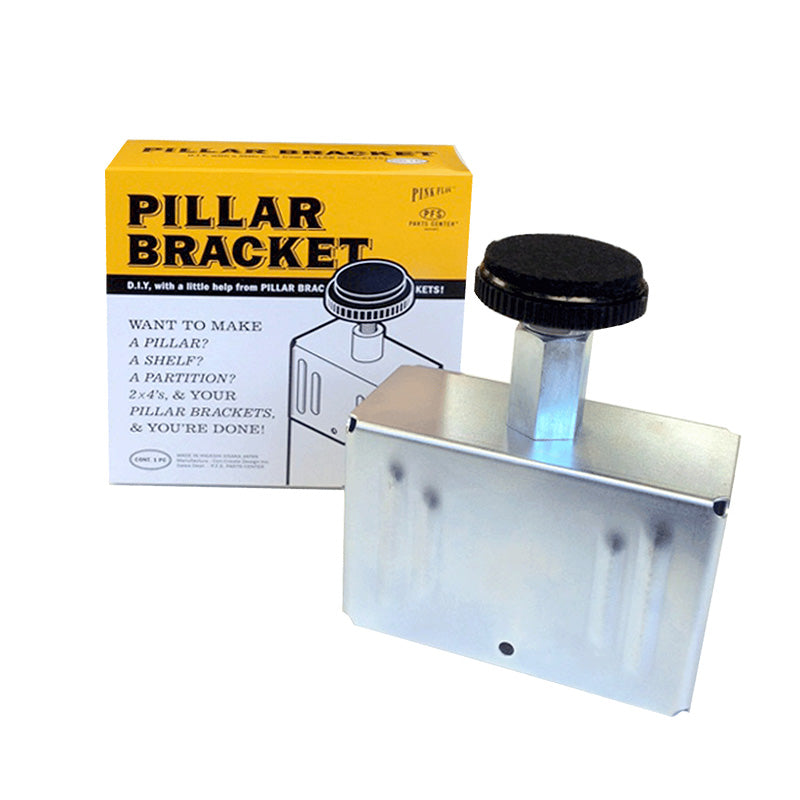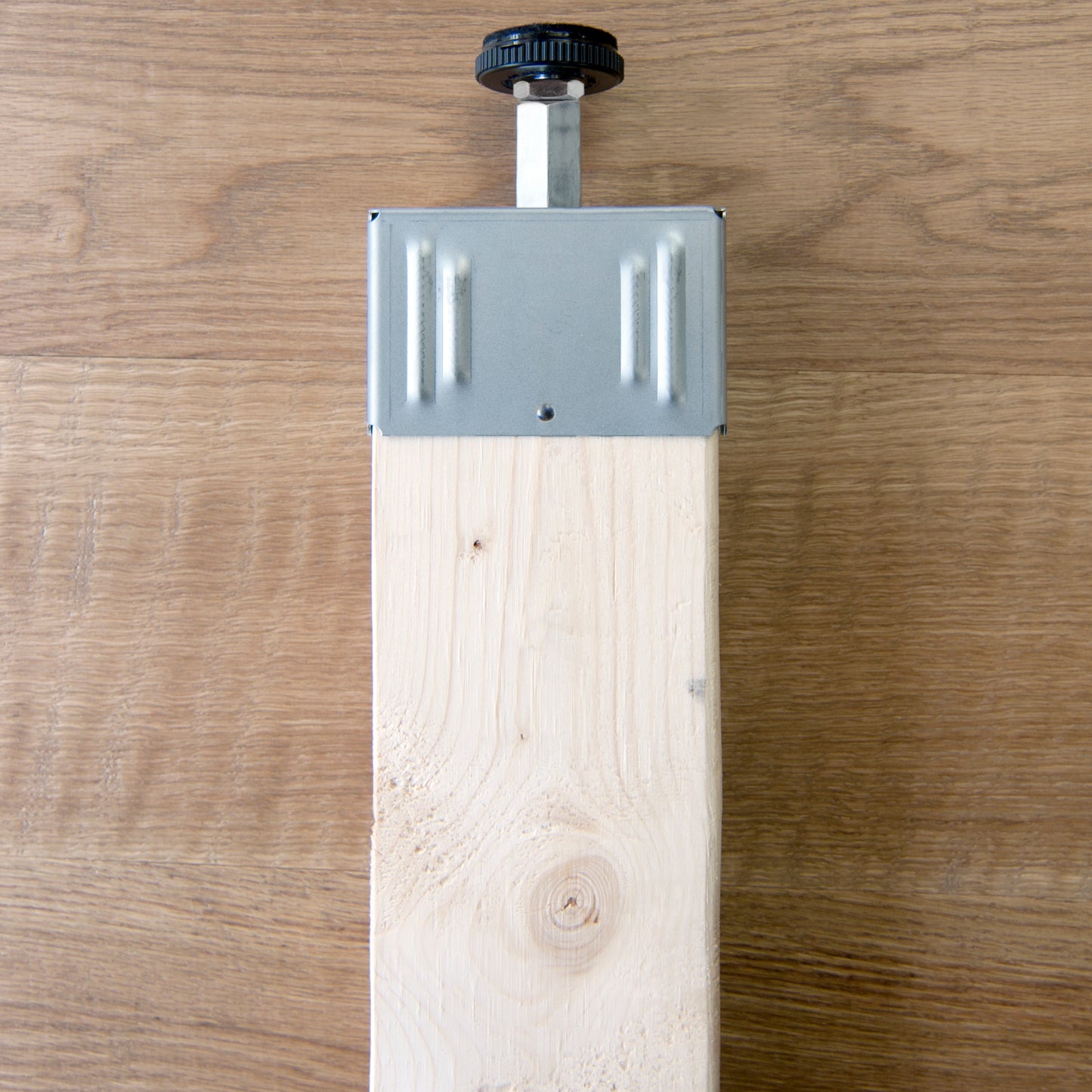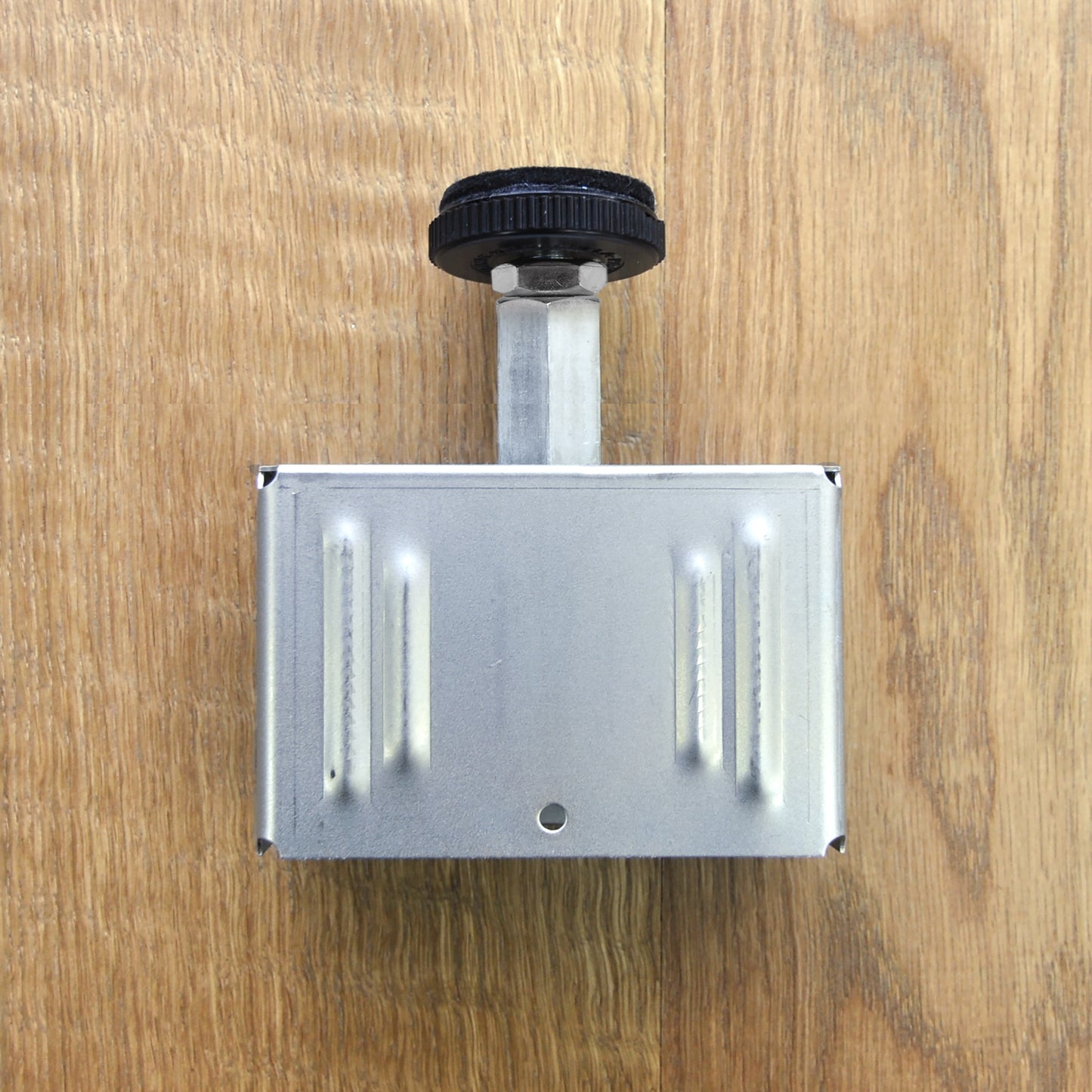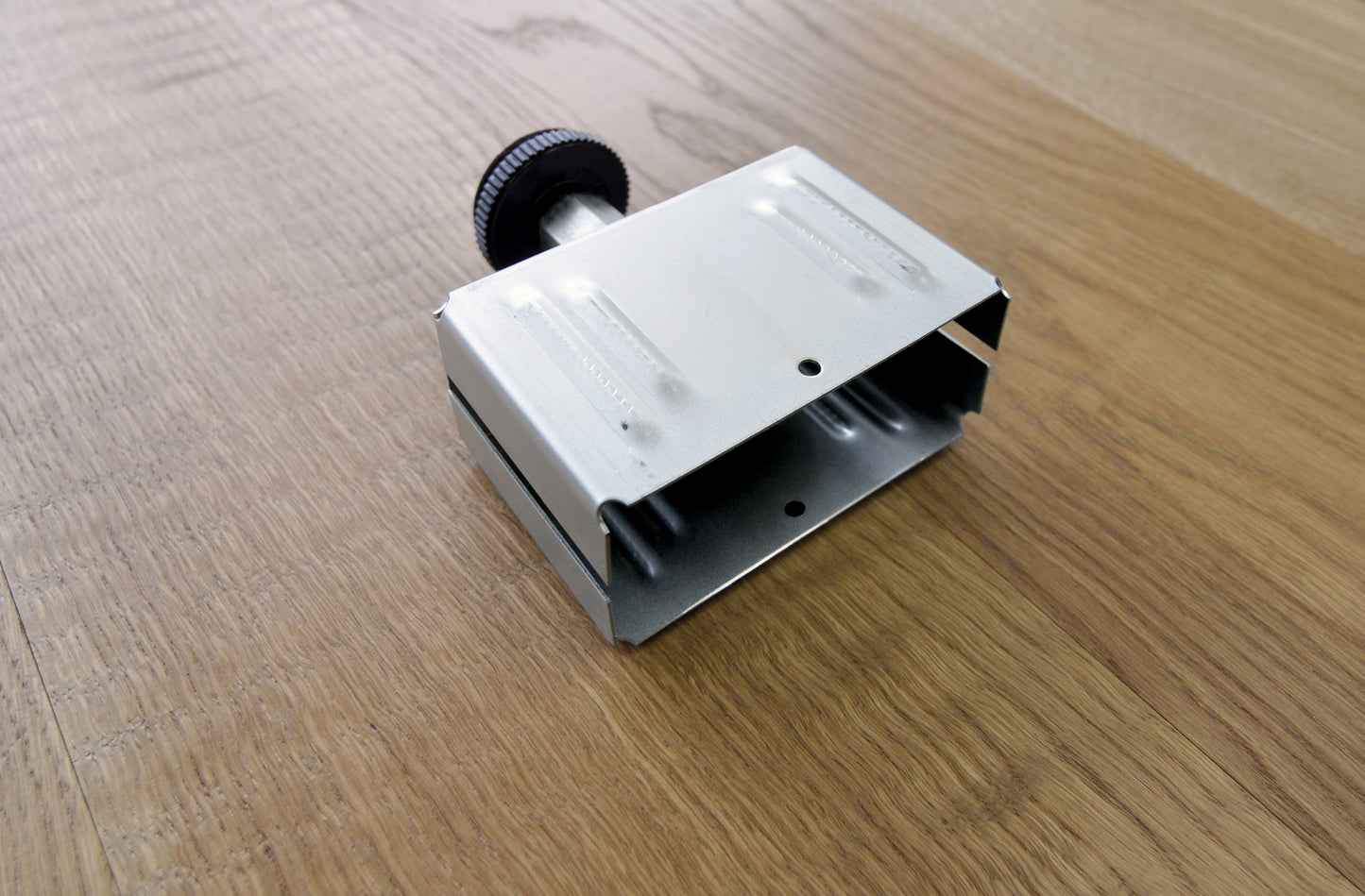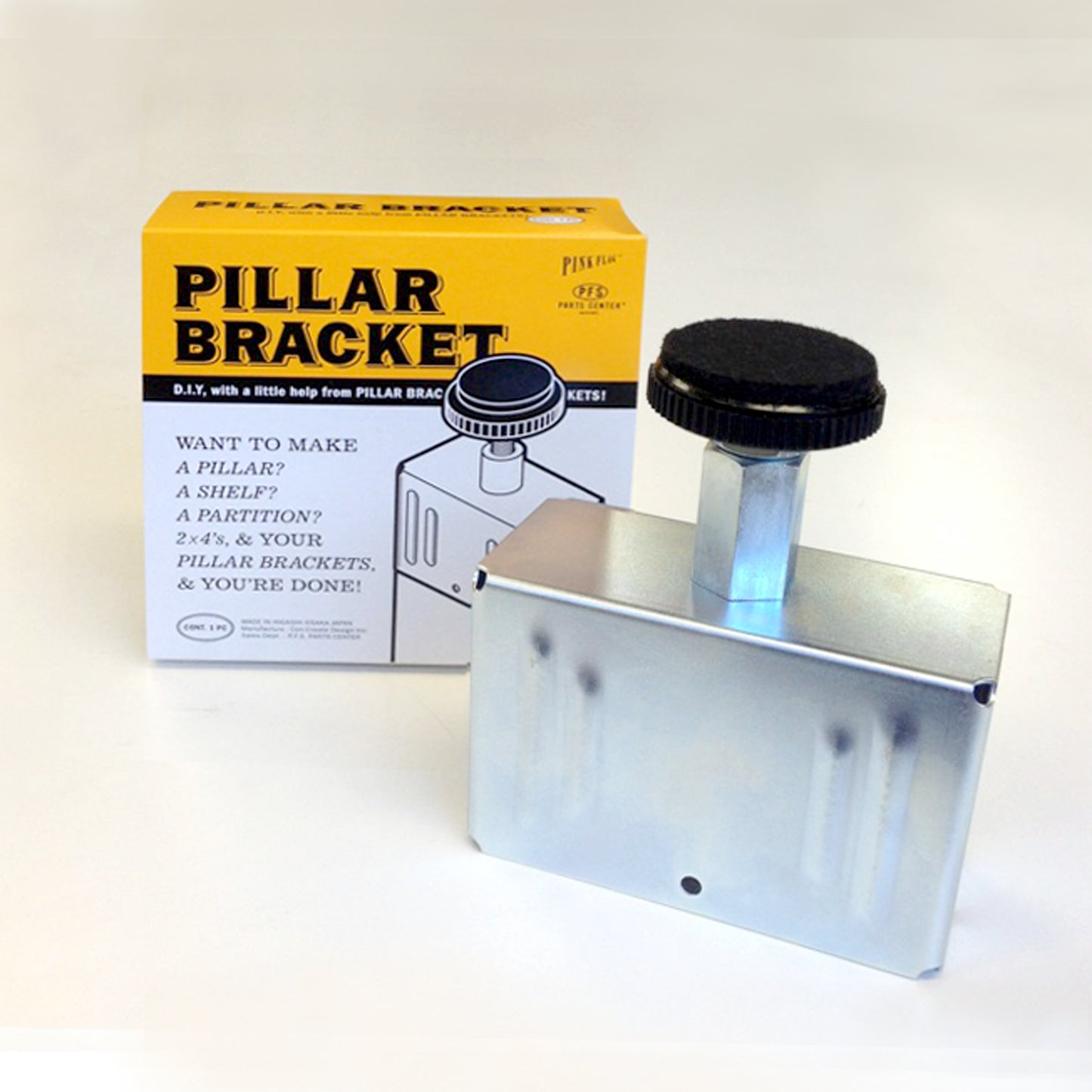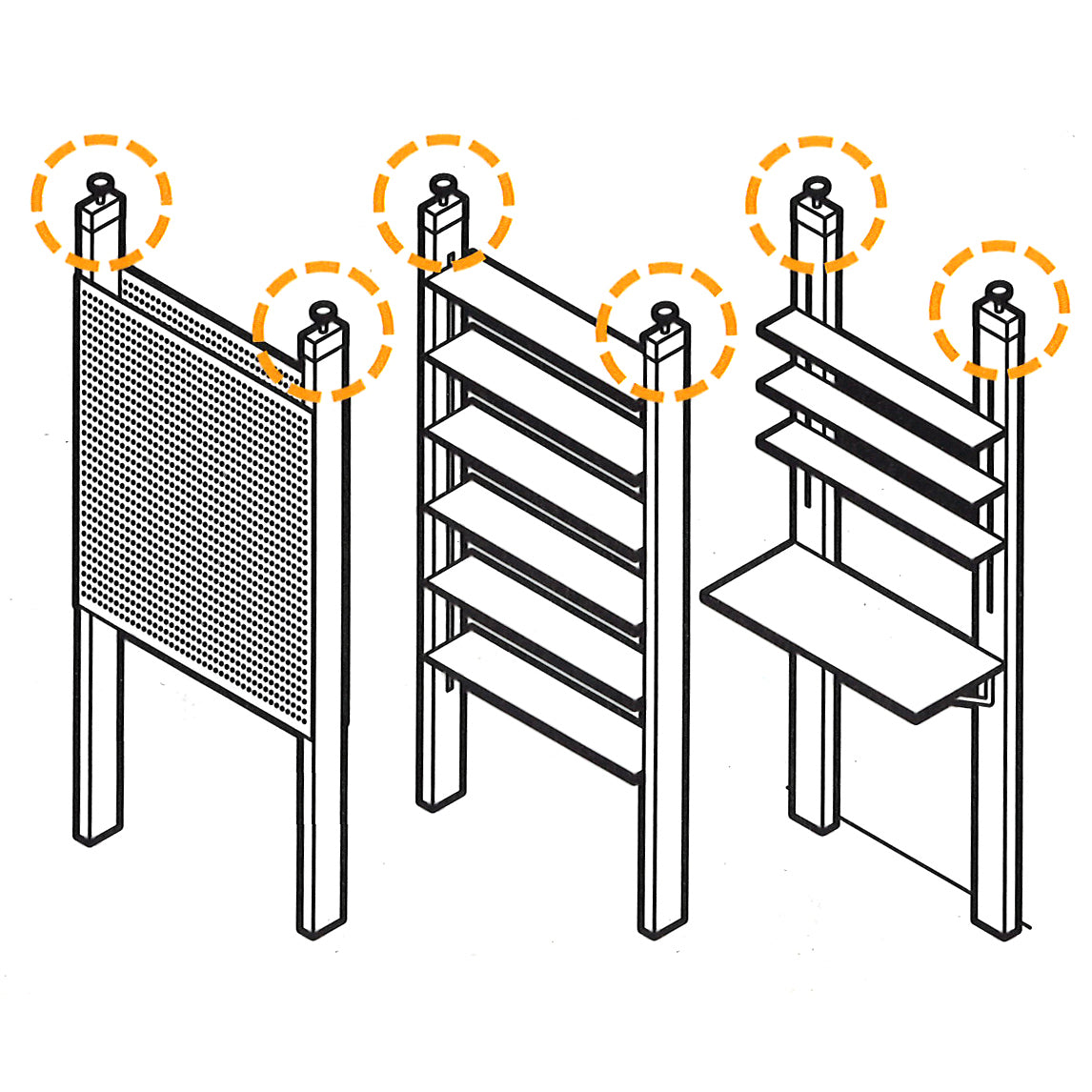 For wholesale distributor
We are the exclusive JIELDE distributor in Asia.
If you are interested in a wholesale program for your shop where locates Asian Region, feel free to reach out.