ITEM CODE: OUE021BK
Regular price
Sale price
¥1,800 JPY
Unit price
per
Sale
Inquiry
The plastic-heavy, kitschy-colored stationery items that stores everywhere around Japan carry just don' t do it for a lot of people. That' s why P.F.S. decided to come out with its very own lineup of binders and filing boxes. Having spent 10 whole years planning out every little detail and tweaking the product samples, we know these products are the real deal.
After years and years of use, these pieces gradually develop an aged, worn-in feel that' s all its own—natural, warm, and totally individual. Don' t think of these items as stationery products. They' re more along the lines of storage tools and binding equipment. It' s hard to develop a personal connection to something that everyone has, you know. When you tag these pieces, we recommend stamping the tags or writing your labels by hand— these file storage pieces are made for that kind of unique personality.
P.F.S.-original document binder, which evokes a timeless image with heavy paper, features embossed vinyl leather on the cover, and rounds out an incredible package of diversetextures with brown craft paper on the inside. We mount the covers by hand- it' s a task that we feel no machine can do just right.
We deliberately chose not to reinforce the corners of the product to prevent fraying and wear, letting users break their binders in for a more natural, worn-just-right texture.
Share
日本語

ちまたで売っている文具のプラスチッキーで、
ファンシーな感じがどうもな?という方
P.F.S.で作ったバインダーを販売することにしました。

10年前から企画して少しずつサンプルをあげていたものなので自信があります。
値段は一般的なものより高いですが、ファイルもほとんど一生ものですからね、これがいいと思われる方に是非。

ドキュメントバインダーは昔からある厚紙のものが欲しくて
内側の紙質にもこだわりオリジナルで作りました。

表面も手触りが良く丈夫な、シボ感の強い素材を使い、
一つ一つ手作業で仕上げています。
すり切れ防止のガードはあえて付けていません。
綴じ金具は、追加や抜き差し頻度の多い書類のファイリングと閲覧にも適したレバーアーチ式を採用しました。
コピー用紙なら350枚挟む事が出来ますので安心してたっぷり挟み込んで頂けます。

ステーショナリーというより収納具、綴じ具、という感じですかね。
長く使うとそれなりのくたびれ具合がいいと思います。
タイトルは是非、手書きかスタンプでお願いします。
似合いますから。


weight : 600g
Color: Black
Material:
For wholesale distributor
View full details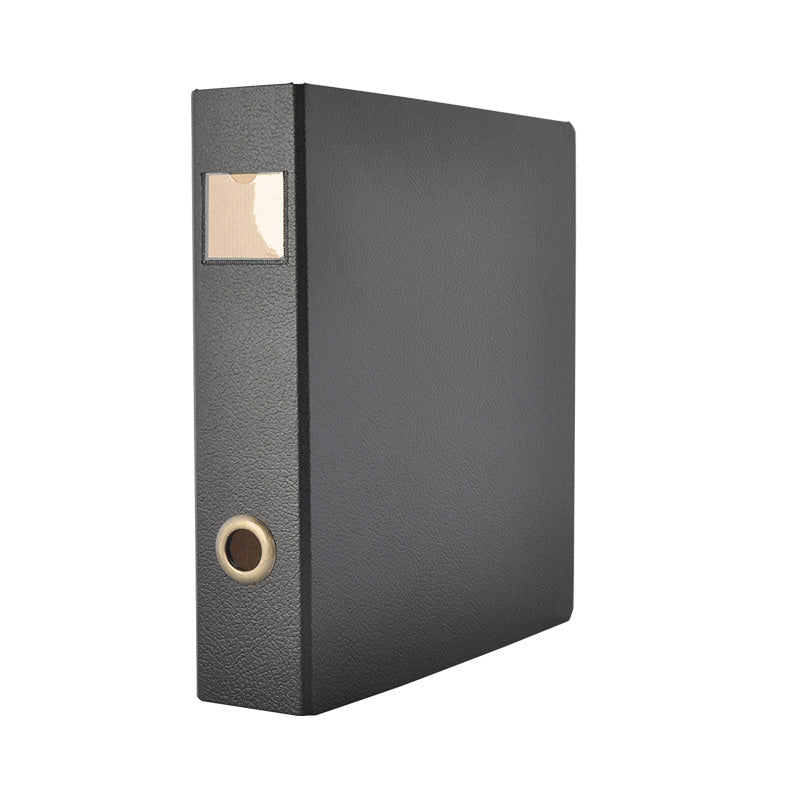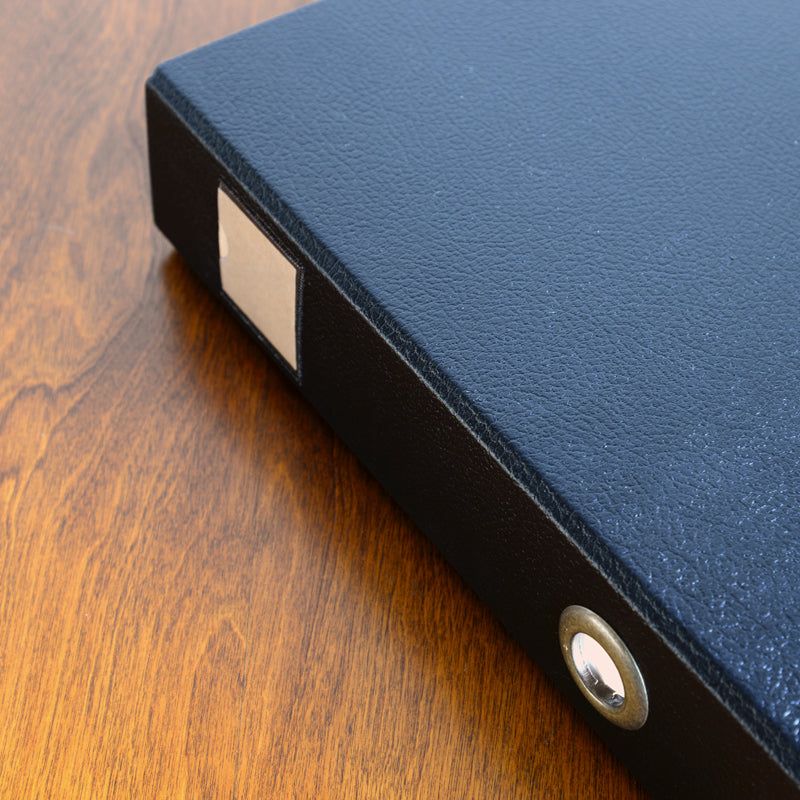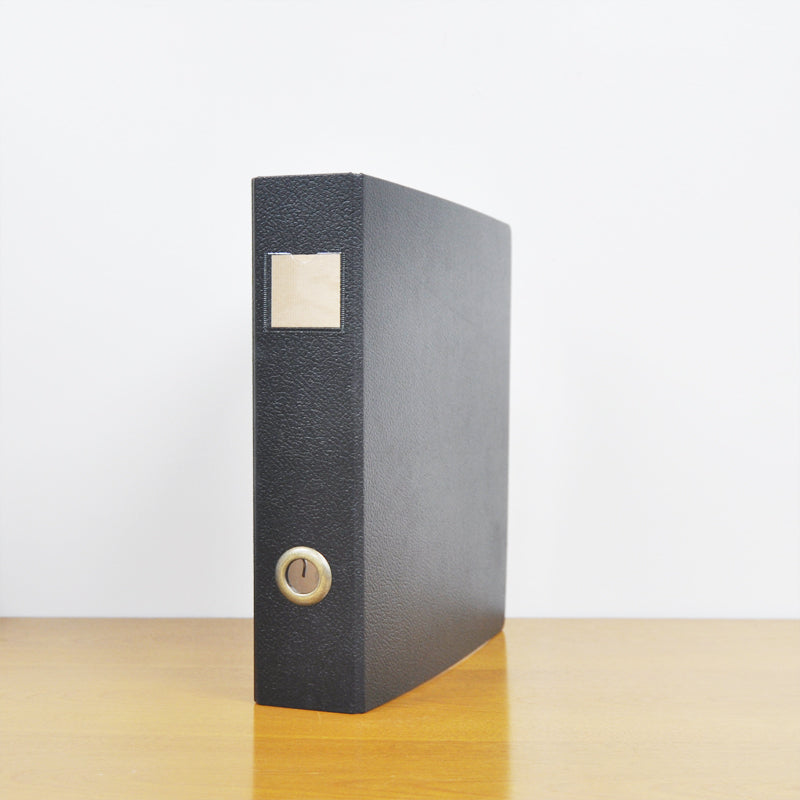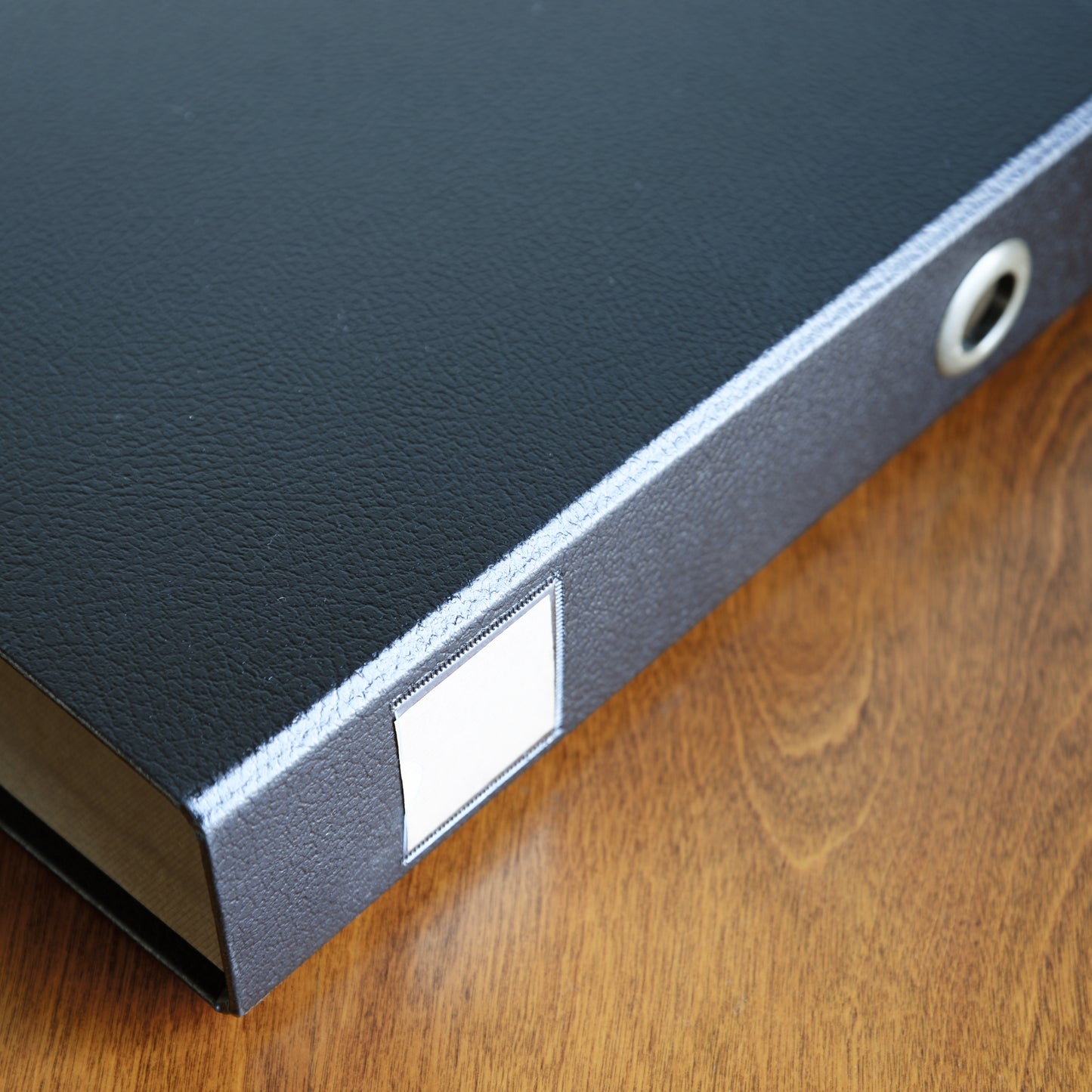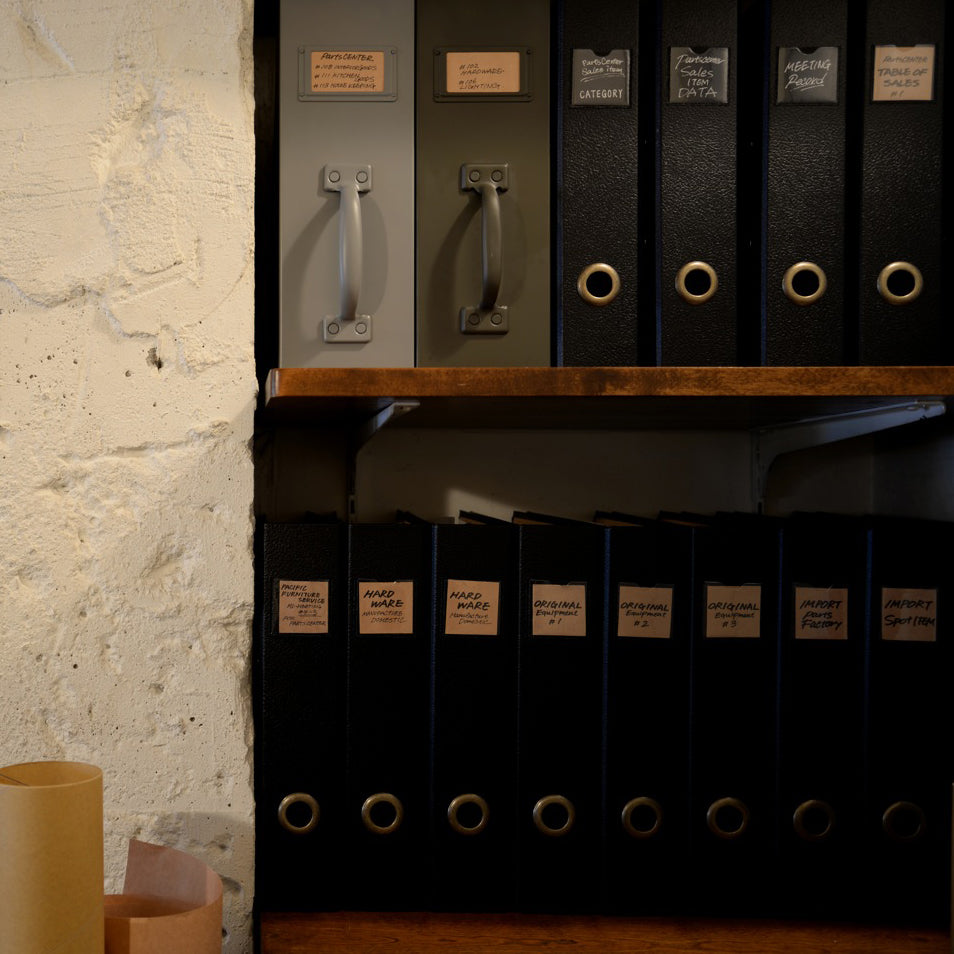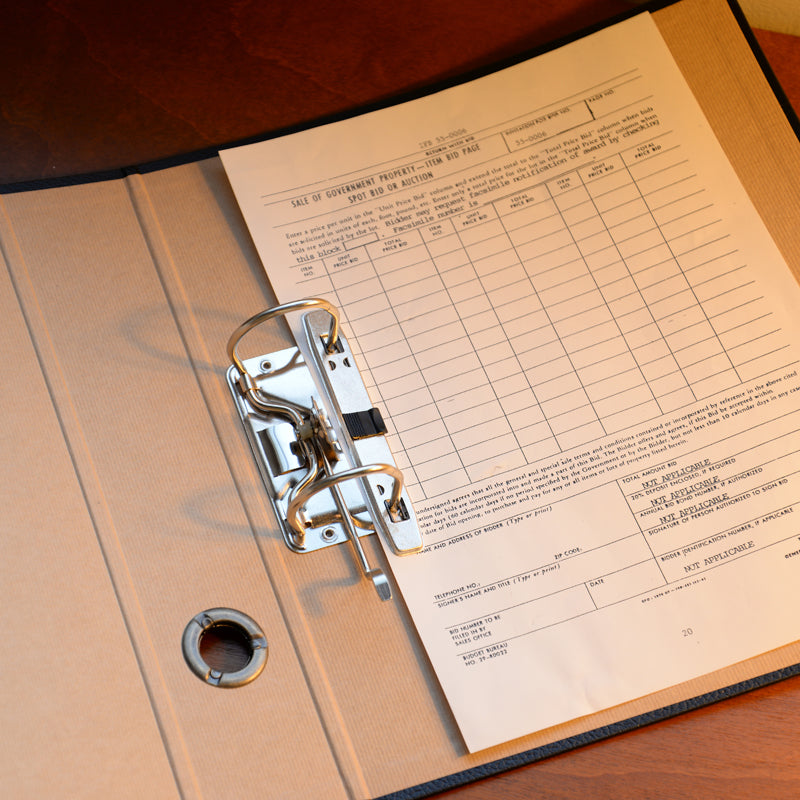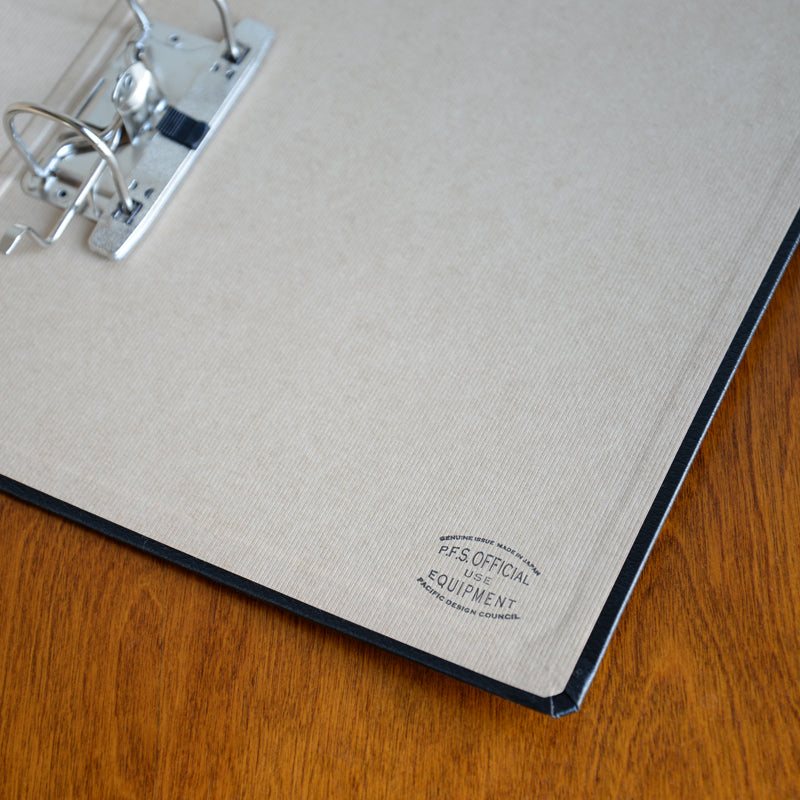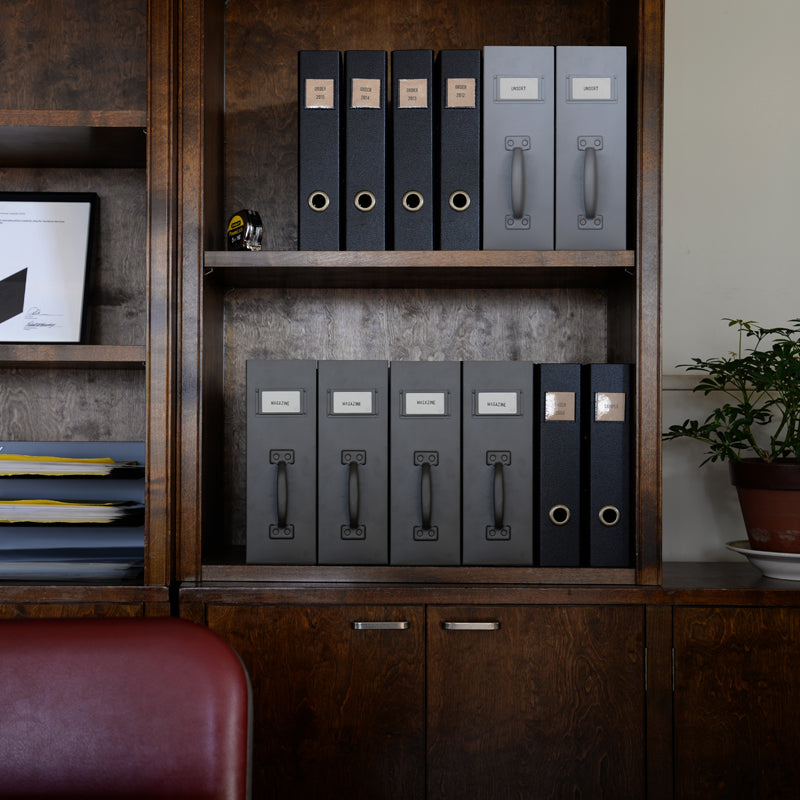 For wholesale distributor
We are the exclusive JIELDE distributor in Asia.
If you are interested in a wholesale program for your shop where locates Asian Region, feel free to reach out.