ITEM CODE: TWI101-105NV
Regular price
Sale price
¥3,600 JPY
Unit price
per
Sale
Inquiry
Using 100% organic cotton, P.F.S. crafted these towels and bath mats all the way up from the yarn twist. The manufact- uring process that we use for these towels is unique: it won't work unless you're using strong, resilient organic cotton and a twist that ensures maximum water absorbency. We also made the hem a focal point of the design: instead of foll- owing the standard procedure and cutting off the throwaway scraps, we leave them in when we close the edges. We also use groundwater from Mount Ishizuchi for the final touches and give the towels some crisp perk with starch paste. What do you get from all that? Easy-to-use towels with a soft, fluffy texture that only gets better with time and incredible absorbency that you've only dreamed of. The products in this lineup, all of which feature a P.F.S. tag, come in a pure
vanilla white color and four different types: hand towels, face towels, bath towels, and shower towels.
P.F.S. original towels are manufactured in a factory in Imabari City, Ehime Prefecture, the home of Japanese towel production

[Care instructions]
○ Do not use chlorine bleach or detergents containing fluorescent whitening agents.
○ To ensure that towels maintain a high level of water absorbency, it is recommended that fabric softeners be avoided.
○ To prevent towels from unravelling, it is recommended that fabric nets be used when washing them.
○ Using a dryer may cause towels to shrink.

Made in Japan
Size:(wash towel) W340 D370
Size:
(face towel) W340 D800
Size:
(
shower towel) 600×1200
Size:
(bath towel) W620 D1300
Material:100% cotton
Color:blue
Share
日本語

少し赤みのあるアズーリブルー(イタリア代表のカラー)です。
夏に向けてとても気持ちのいい色だと思います。
ウォッシュタオル、フェイスタオル、バスタオルの3サイズで、P.F.S.のタグ付きです。

P.F.S.定番のタオルは、タオルの生産地として歴史のある愛媛県今治市で作られています。
もちろんオーガニックコットン製で、作る工程にもこだわっています。
このブルーのような、発色がいい色でも染色行程は徹底した廃液処理がされていて、飲めるほどにきれいにしています。
また、最終仕上げには石鎚山系の地下水を使い、糊は澱粉糊を使用しています。

ふんわりした肌触りでとても心地良く使え、吸収力も抜群です。
使い始めはもちろんですが、長年使用する事でより使い心地が良くなる、P.F.S.こだわりのタオルです。
一度使うとやみつきになる、スタッフにも人気のアイテムです!


【お洗濯について】
お洗濯の際に色落ちする場合がございます。色ものと一緒のお洗濯をおすすめします。
風合いを保つため、ネットに入れてのお洗濯、またはタオルのみでのお洗濯をおすすめします。
weight : g
Color: blue
Material: Organic cottton
For wholesale distributor
View full details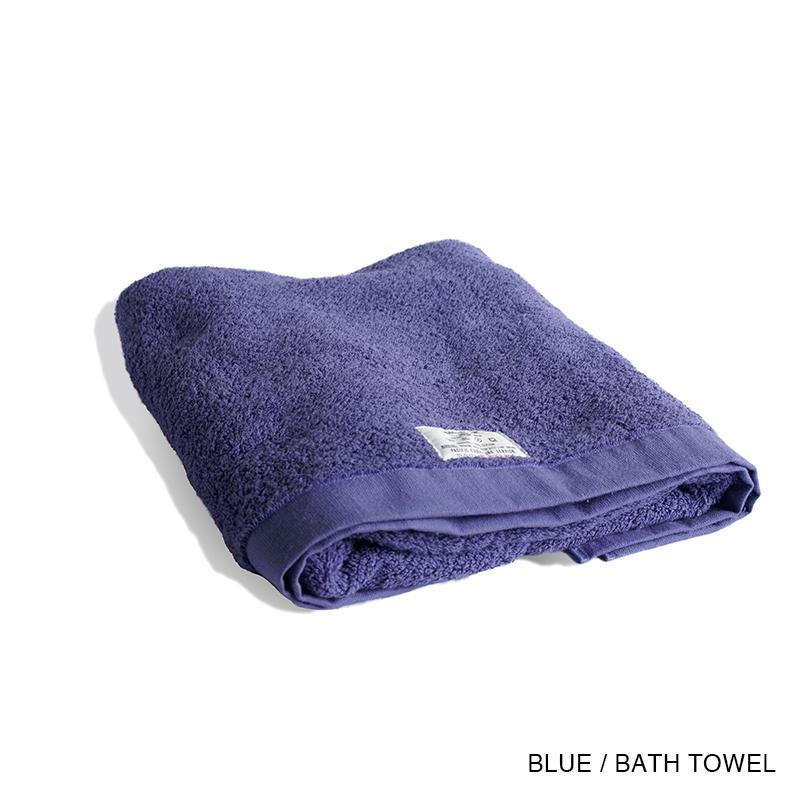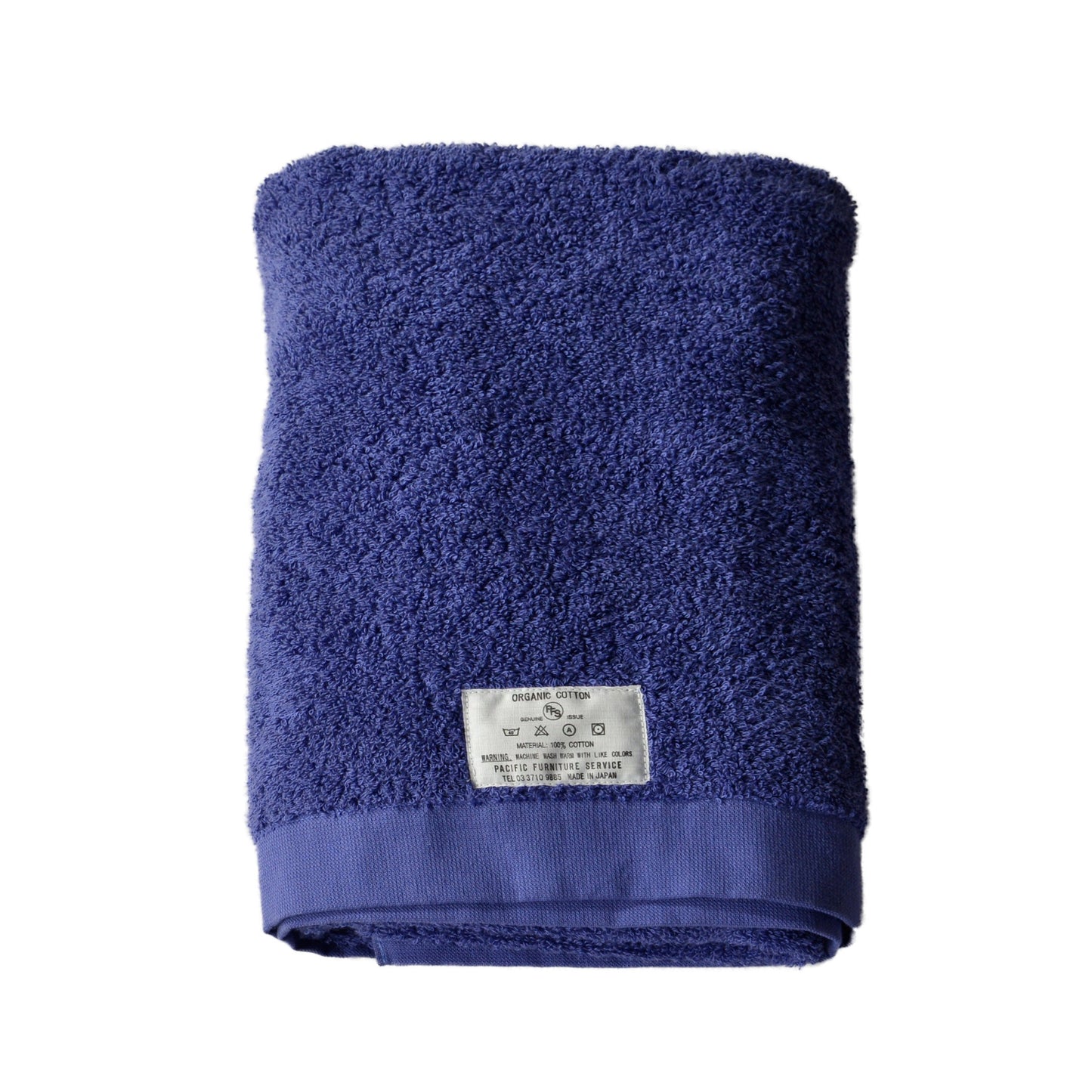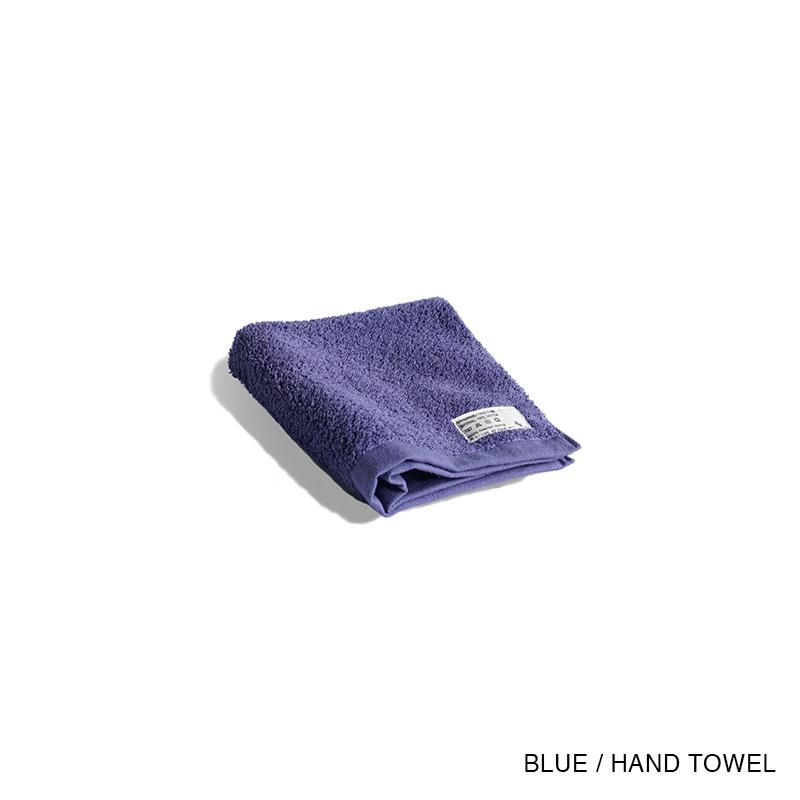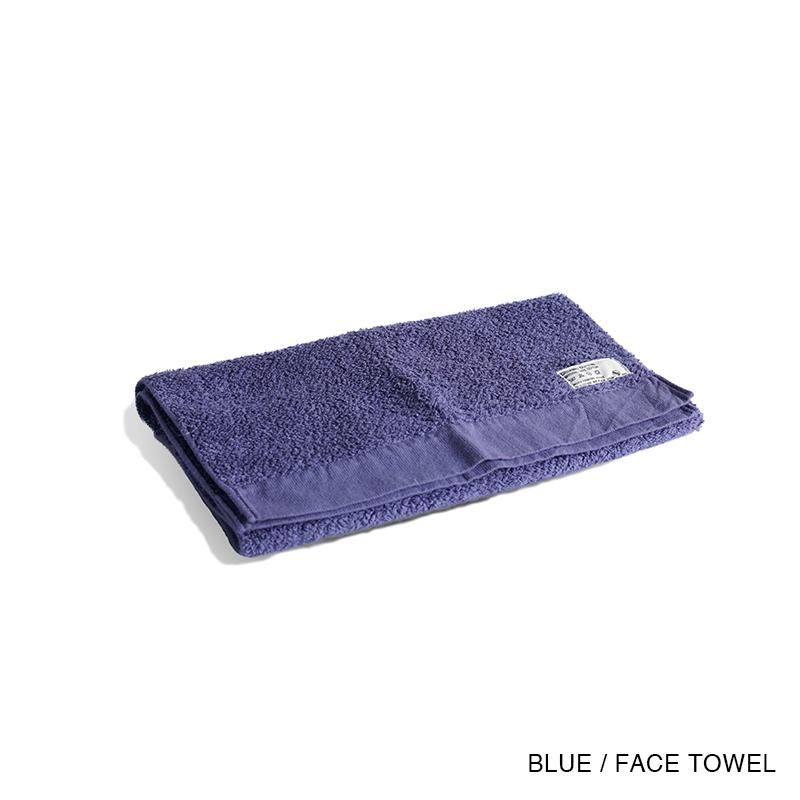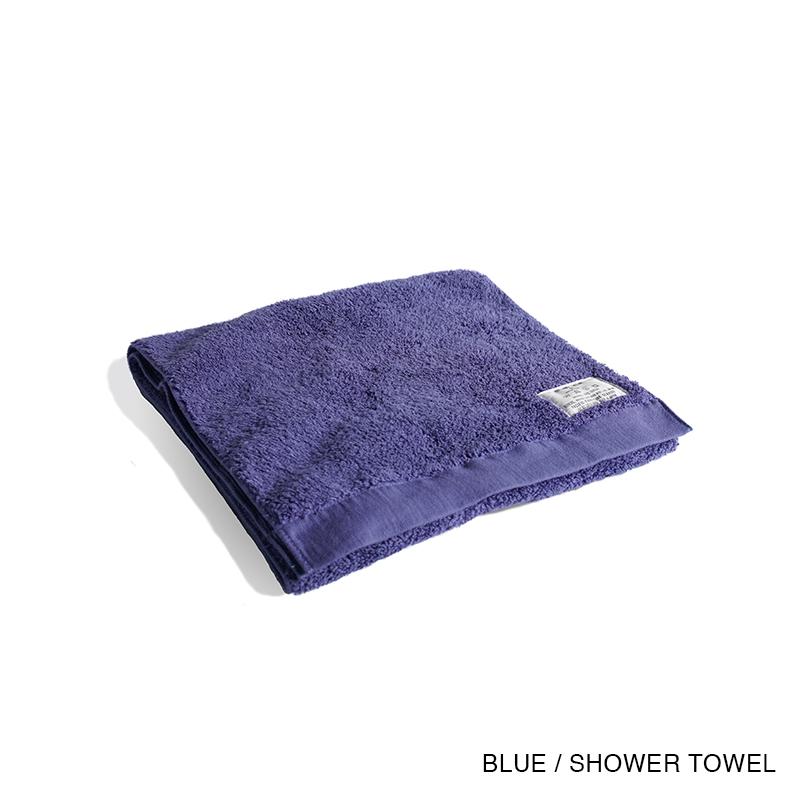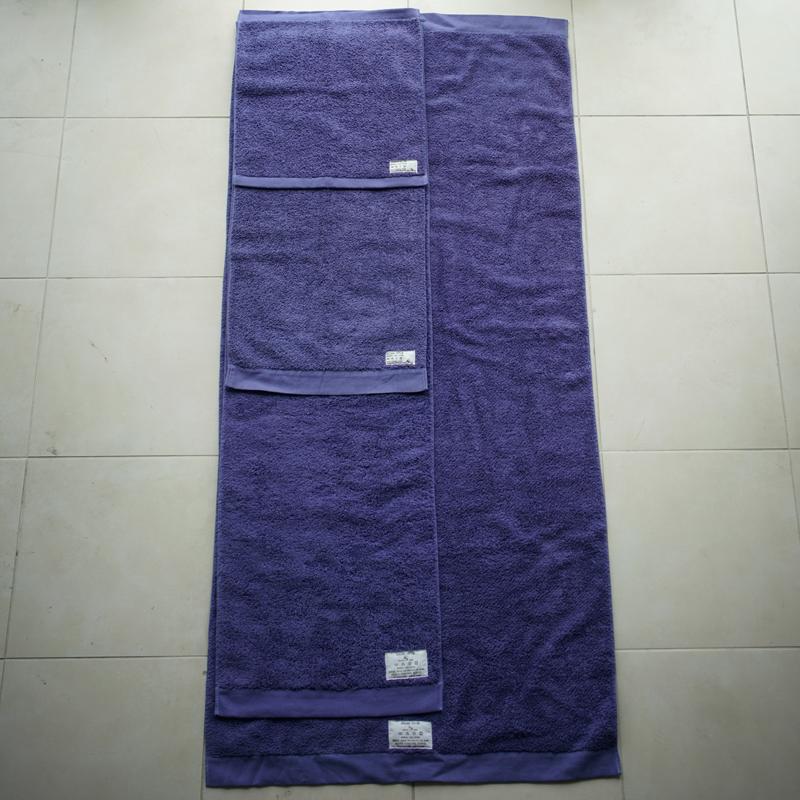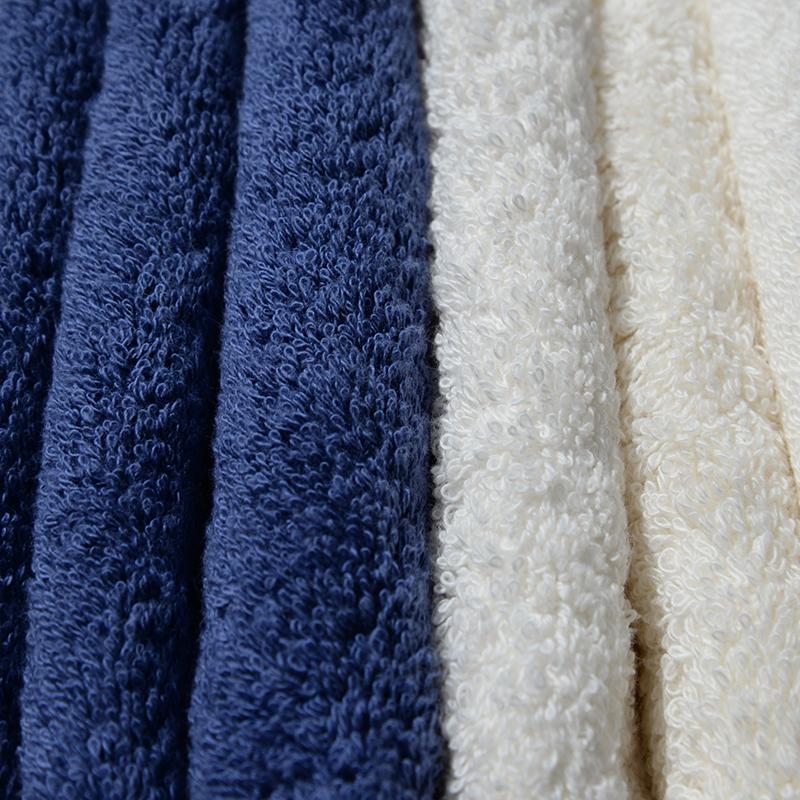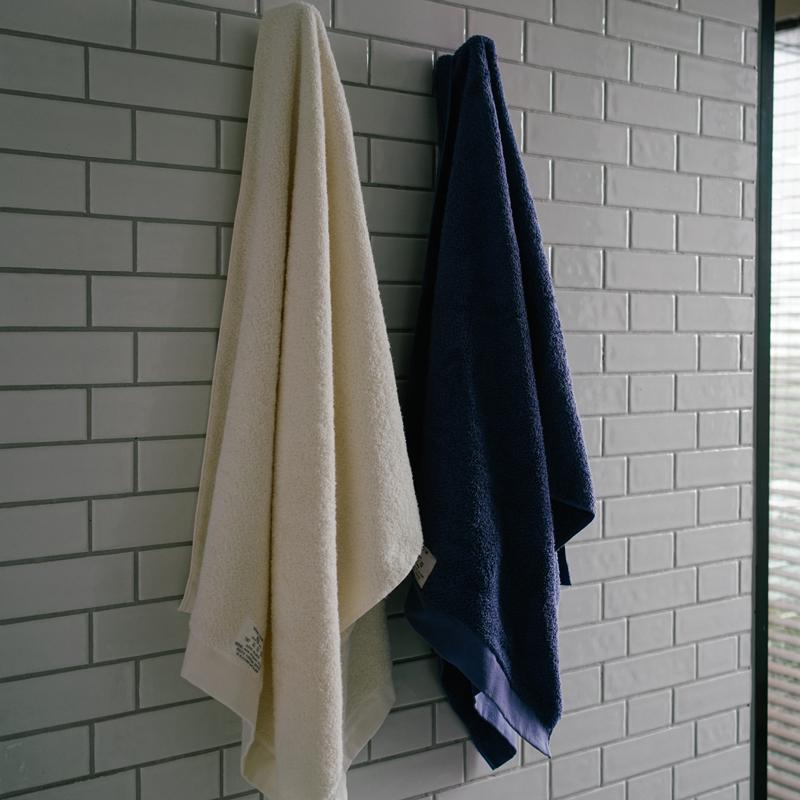 For wholesale distributor
We are the exclusive JIELDE distributor in Asia.
If you are interested in a wholesale program for your shop where locates Asian Region, feel free to reach out.