ITEM CODE: LM5022
Regular price
¥43,000 JPY
Regular price
Sale price
¥43,000 JPY
Unit price
per
Sale
Inquiry
LYON lockers have been seen in many movies and dramas in the U.S. and are used as part of public facilities.
They are robust enough to withstand years and have a presence that dramatically changes the impression of a space.
They are popular not only as ordinary lockers, but also for use in the home as bookshelves, shoe boxes, etc.
The 18-inch type has a depth of 455mm, 75mm deeper than other models.
It can be used as a closet with hangers because it has poles.
The 1-TIER provides a large space so that even if you hang long outerwear, there is still room for shoes, hats, and bags at the foot of the bed.
The shelves are sent with one shelf fixed, but they can be replaced and moved to other positions.
Keep your clothes neat and tidy with LYON lockers.
The handle is recessed, giving it a more American look.
The black lever can be easily opened by simply pushing it upward, and it can also be locked with a padlock type lock, so it can be used in a variety of situations.
The 1-door type has louver cut and is available in Light Teal, Dove Gray, Putty White, and Cosmo Blue.
Please take a look at standard 2-door and 5-door lockers as well.
Please note:
This product is manufactured in the U.S.A. and is not packaged as tightly as Japanese furniture when shipped from the manufacturer.
This product will be assembled after ordering (about 2 weeks), so it will take some time for delivery.
Size:W305 D455 H1680 mm
Material:Steel
Share
日本語

18インチタイプは奥行き455mmと今までのものより75mm深く、ポール付属のためハンガーをかけてクロゼットとして使用できます。

1-TIERでは大きなスペースが確保されるので長めのアウターをかけても足元に靴や帽子、カバンを置けるスペースが確保できます。
棚板は一段分固定した状態でお送りしますが、付け替えて他の位置に動かすこともできます。
散らばりがちな衣類を、LYONのロッカーですっきりさせましょう。

ハンドルはリセス(埋め込み)タイプでよりアメリカな感じです。
黒いレバーを上へ押すだけで簡単に開ける事ができ、南京錠タイプの鍵をかけることもできるので様々なシーンで使用していただけます。

1ドアはルーバーカットでLIGHT TEAL、DOVE GRAY、PUTTY WHITE、cosmo blue(青)の4色があります。
weight : 2150g
Color: Light Teal, Dove Gray, Putty White, Cosmo Blue
Material: steel
SIZE:

【Information for DHL Shipping Estimate】
package size : 40x50x170cm 22kg
For wholesale distributor
View full details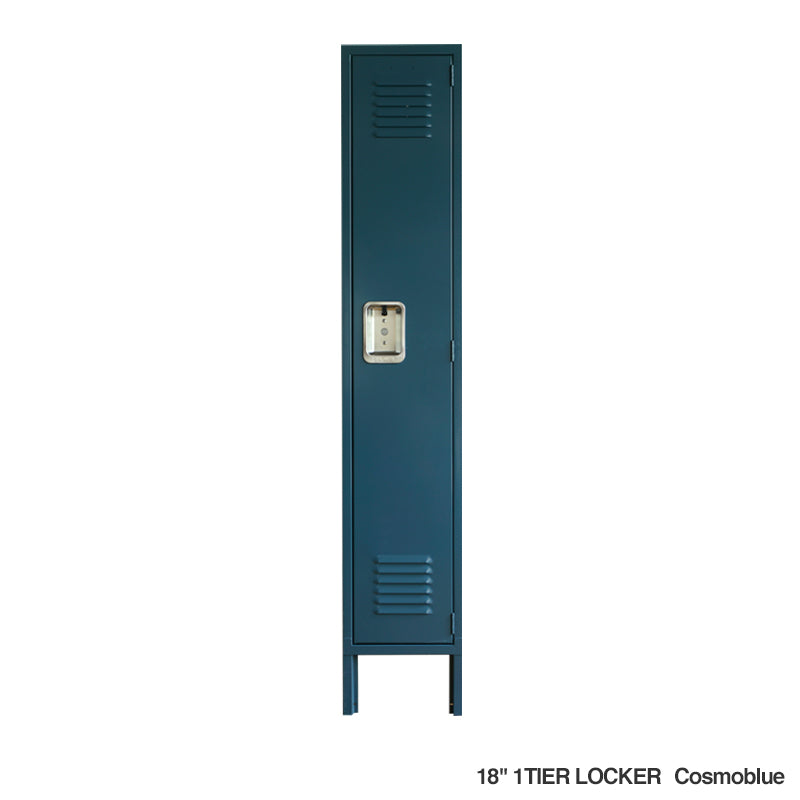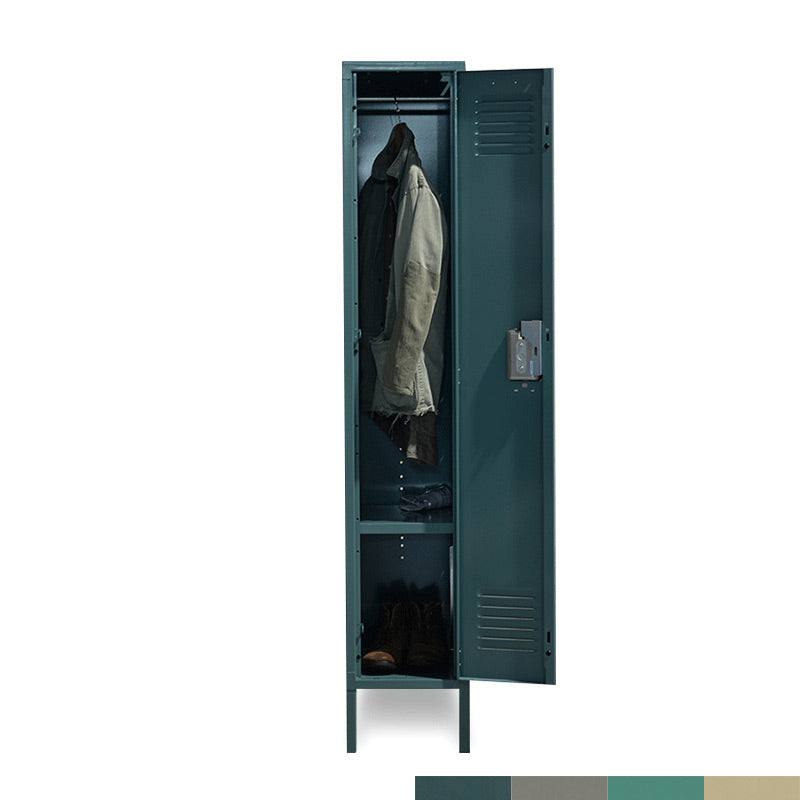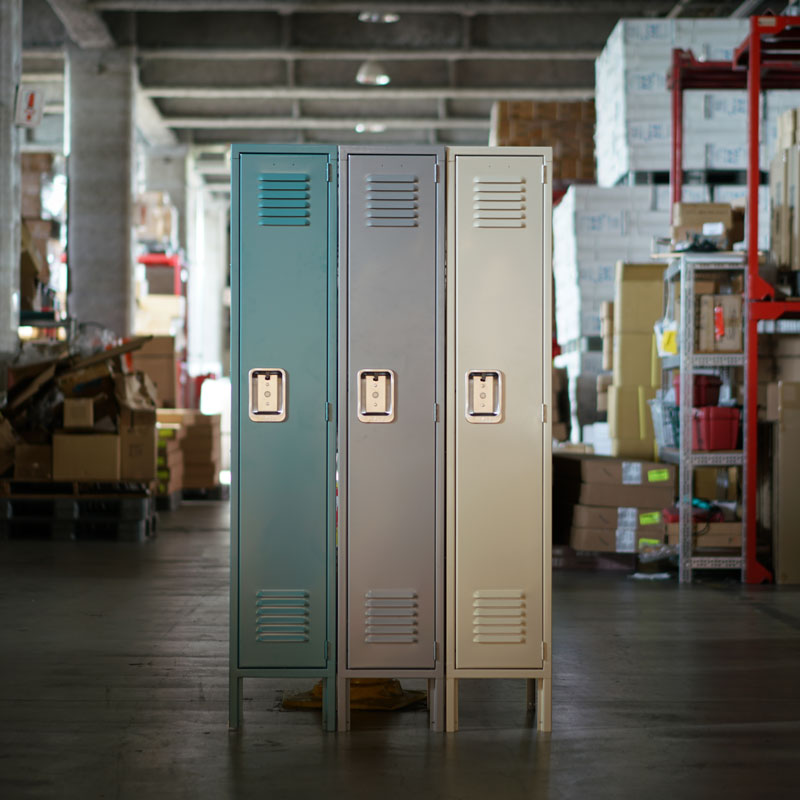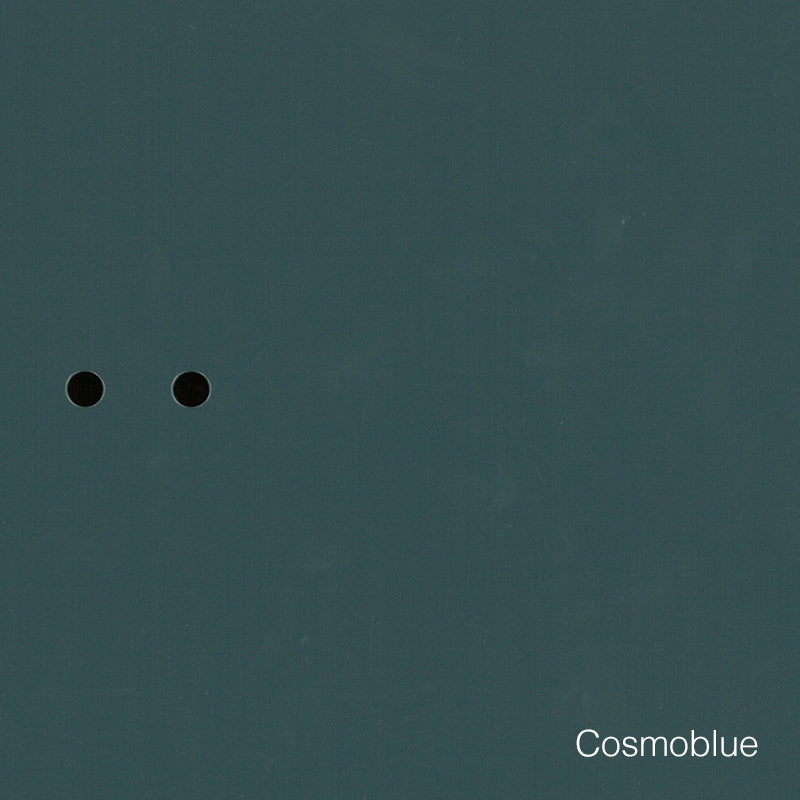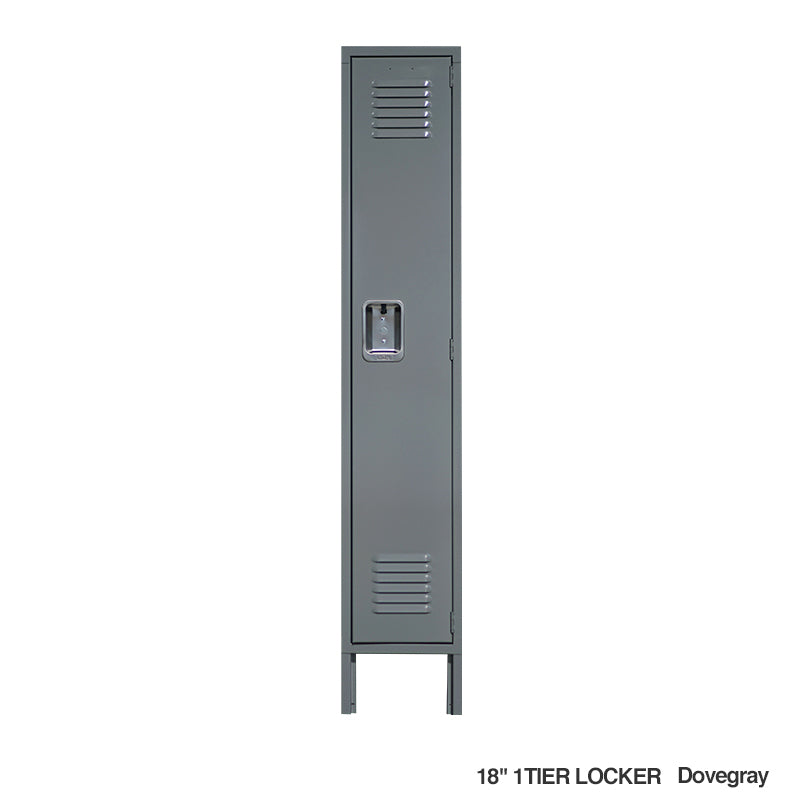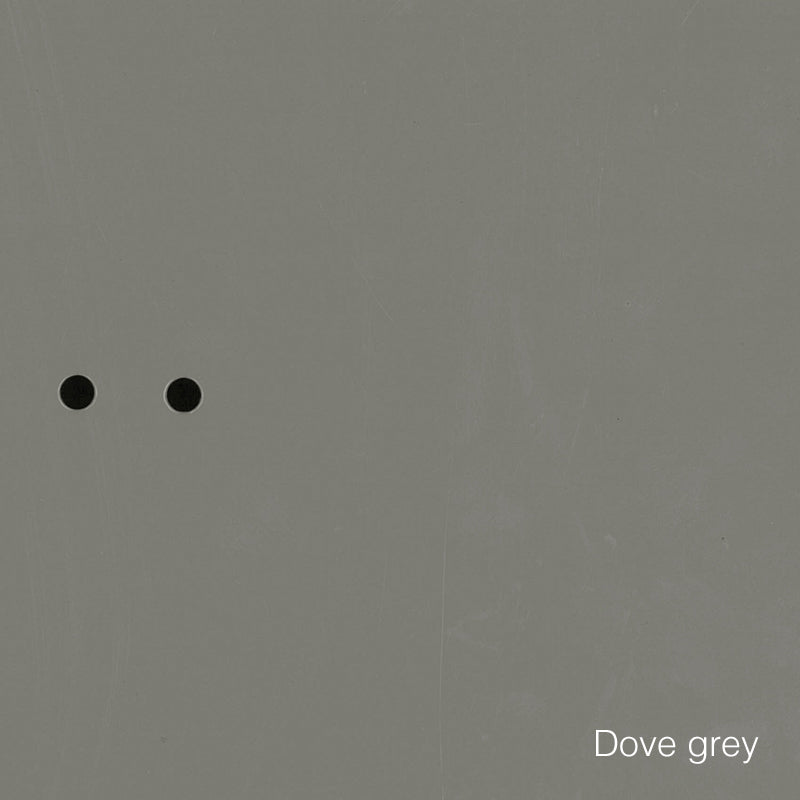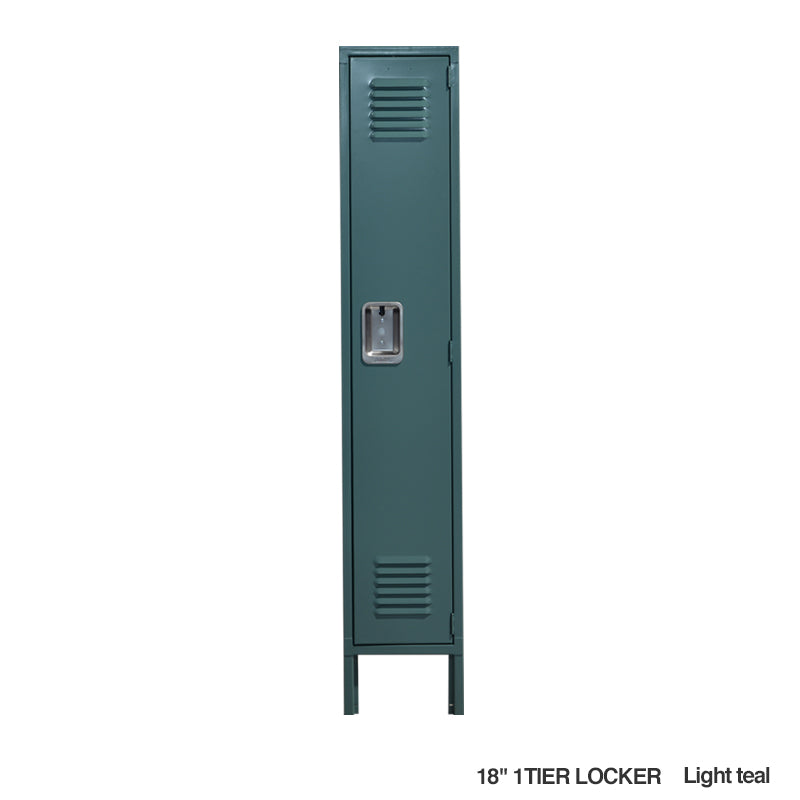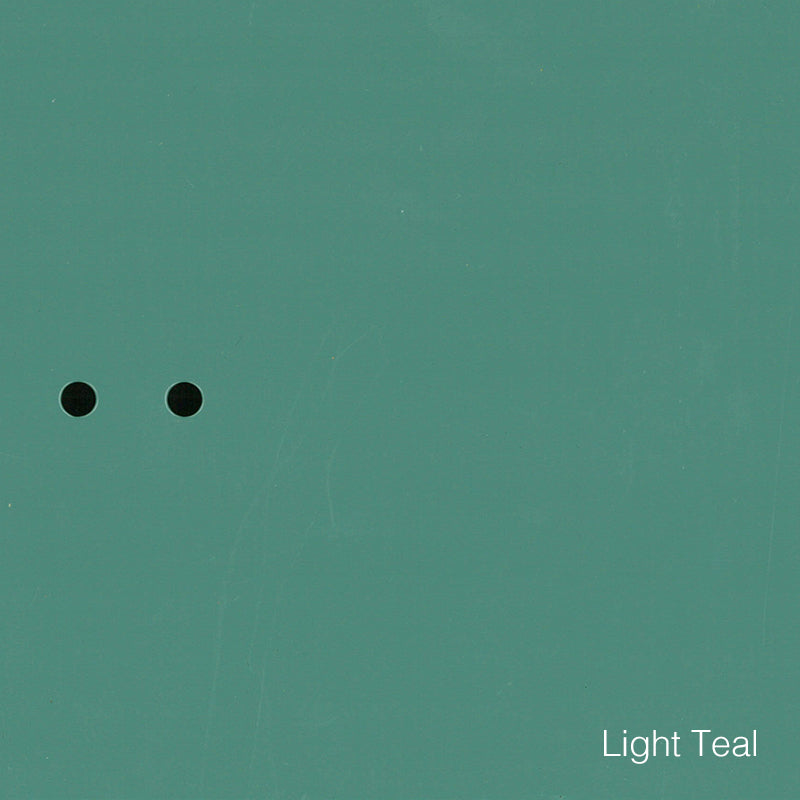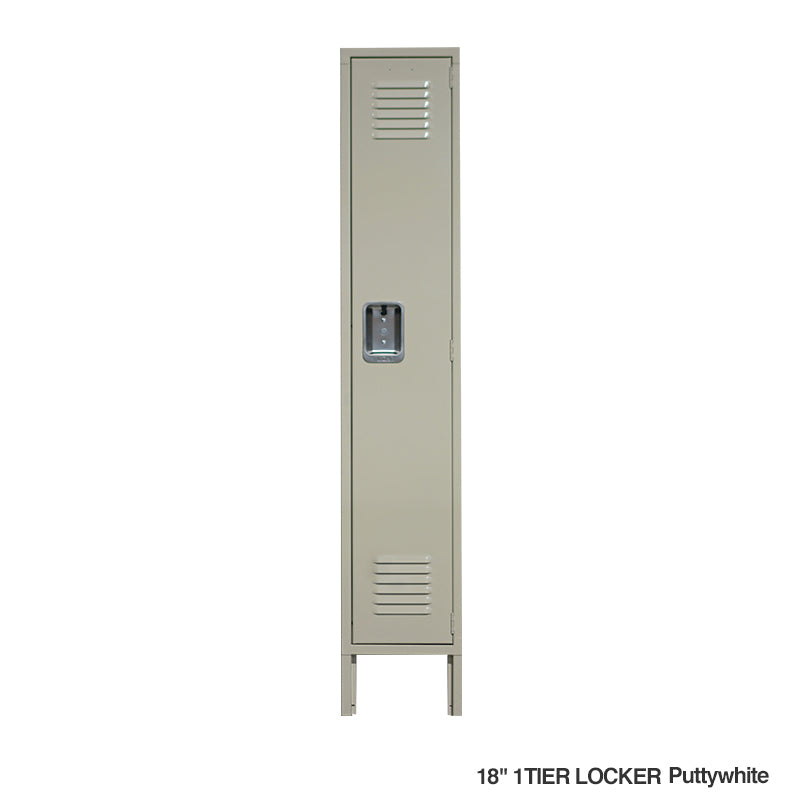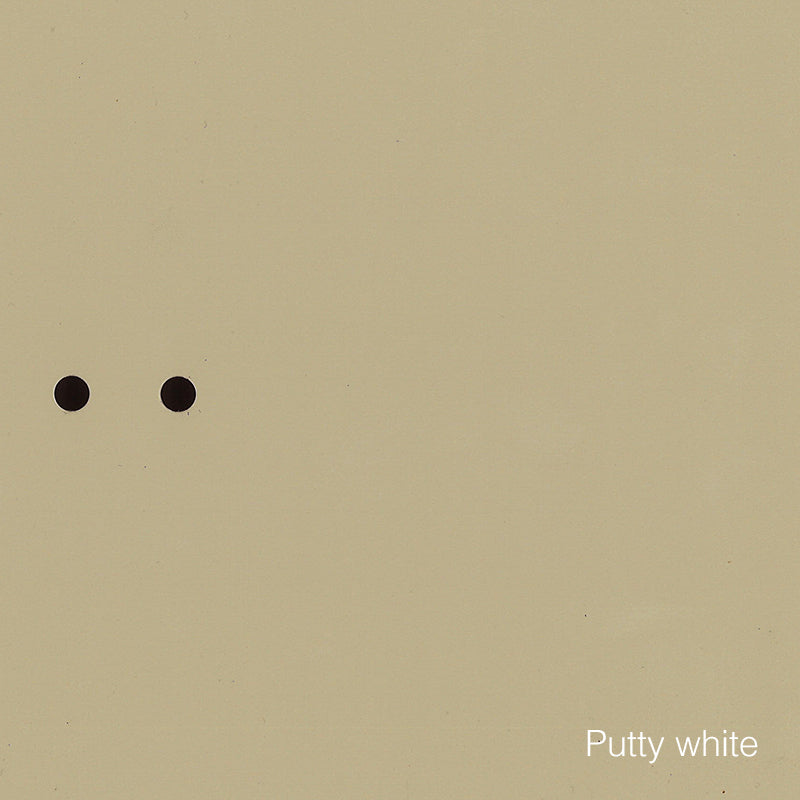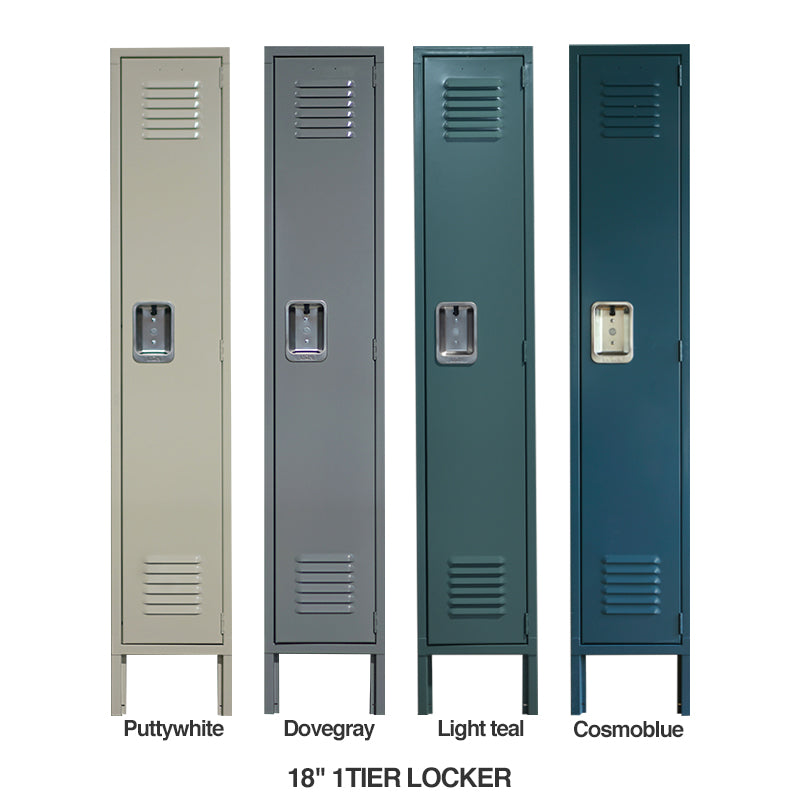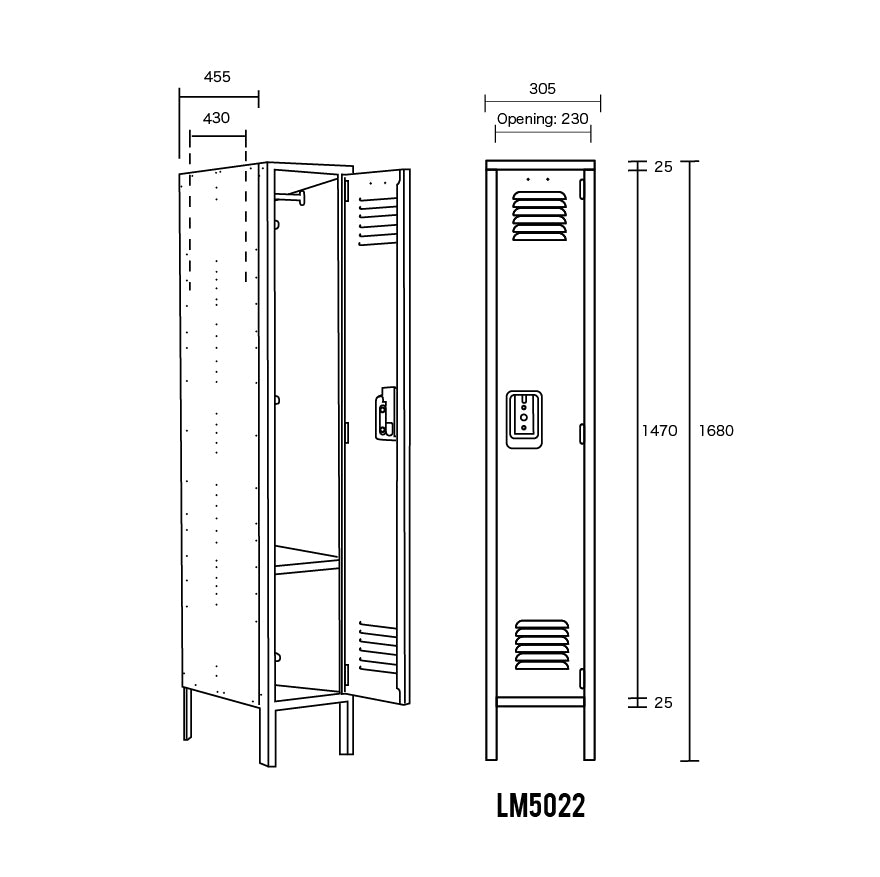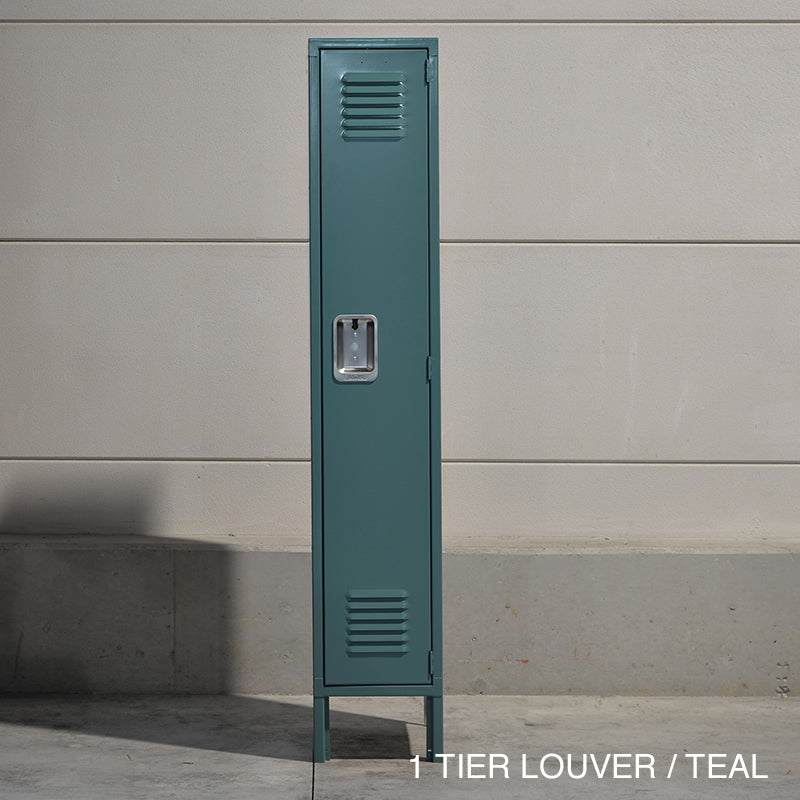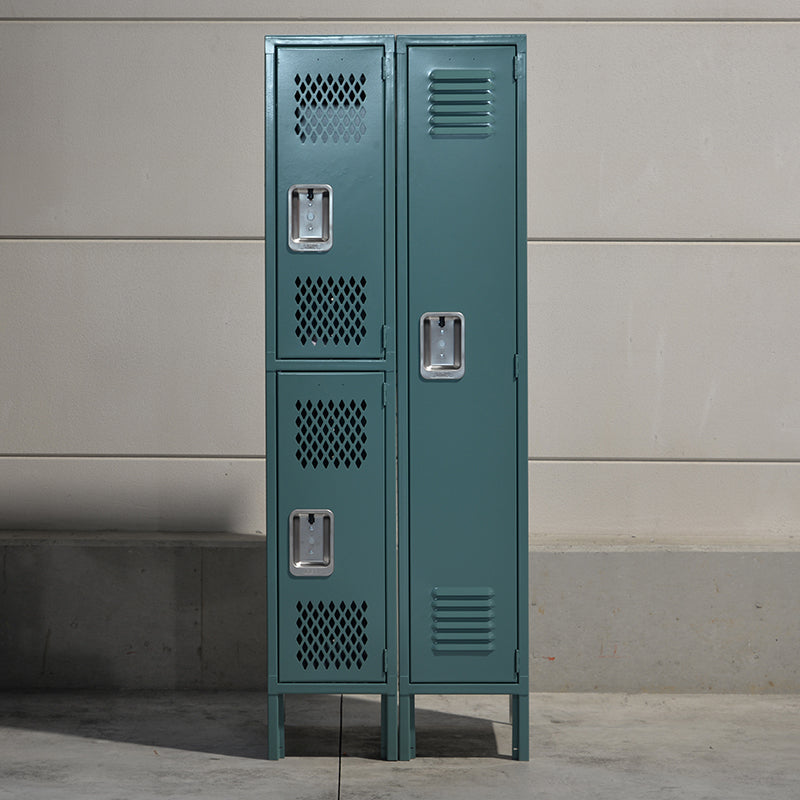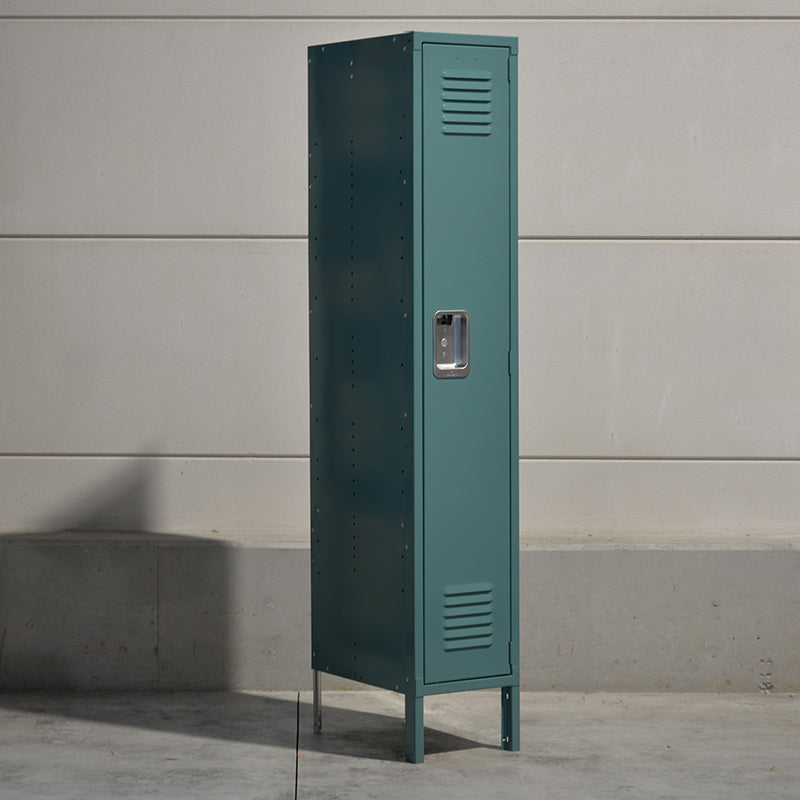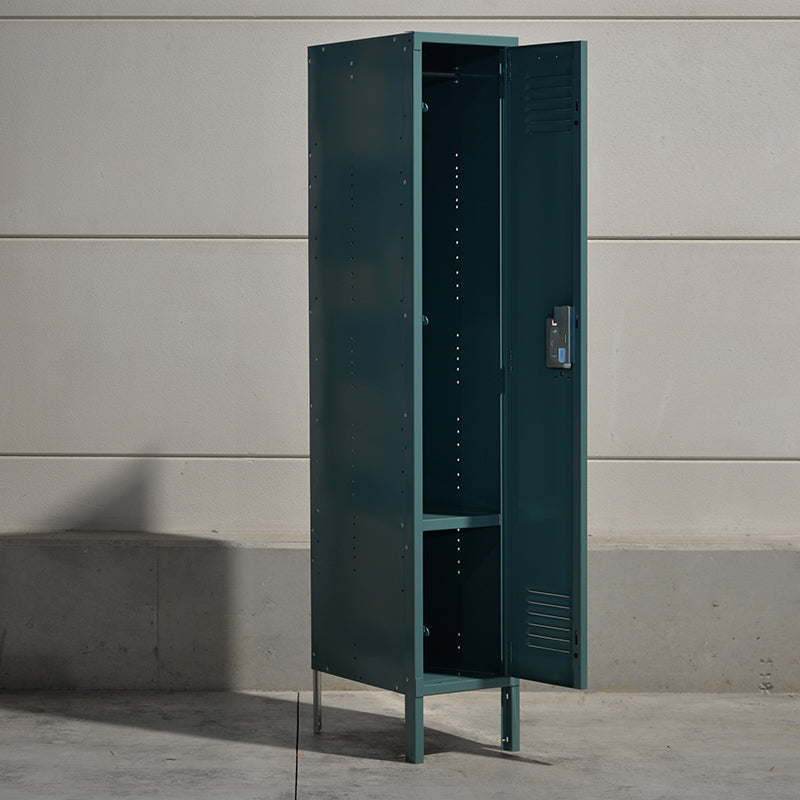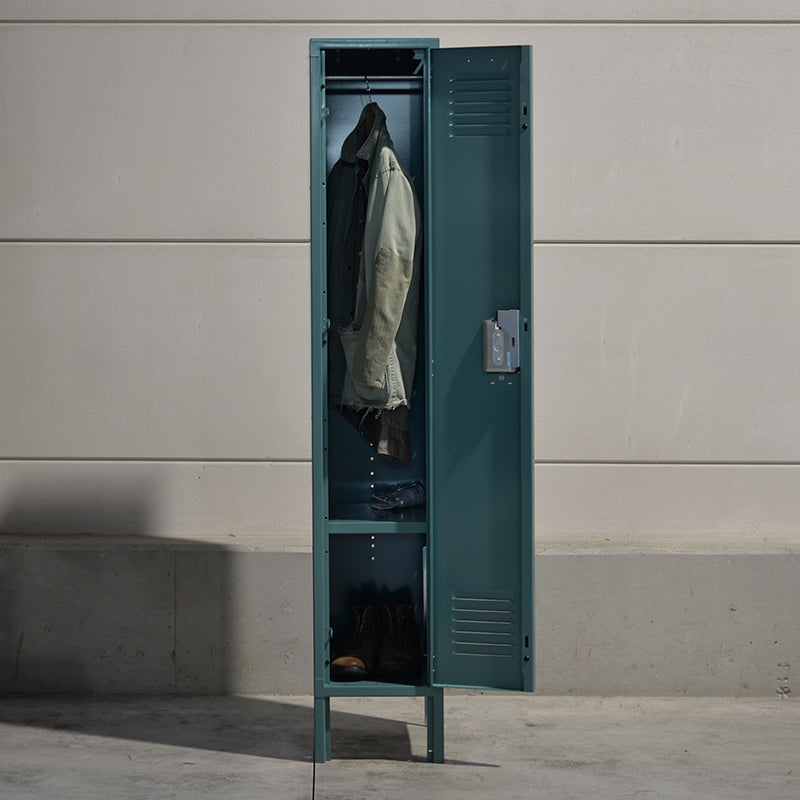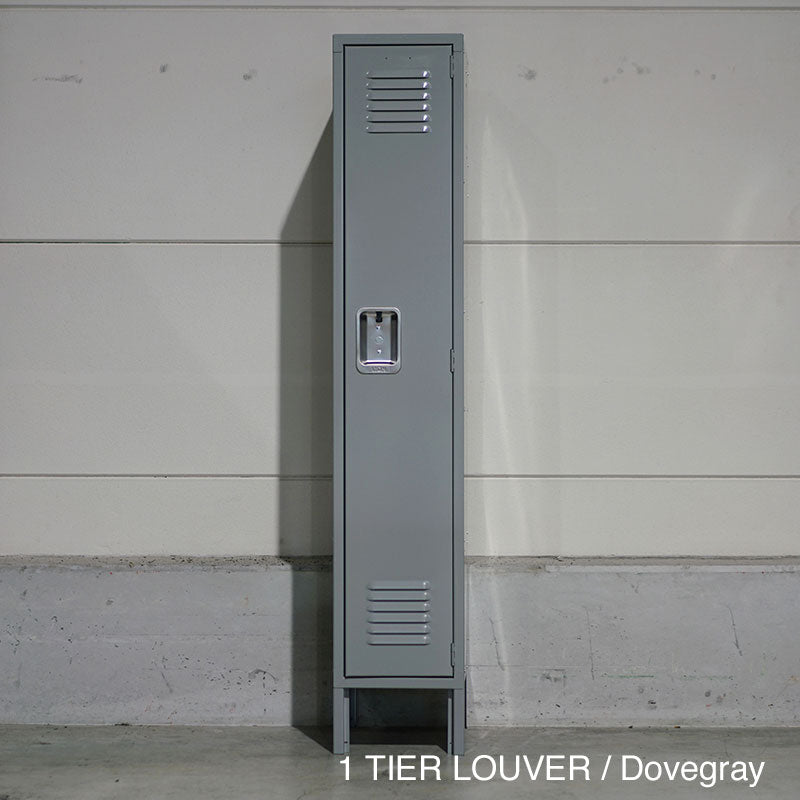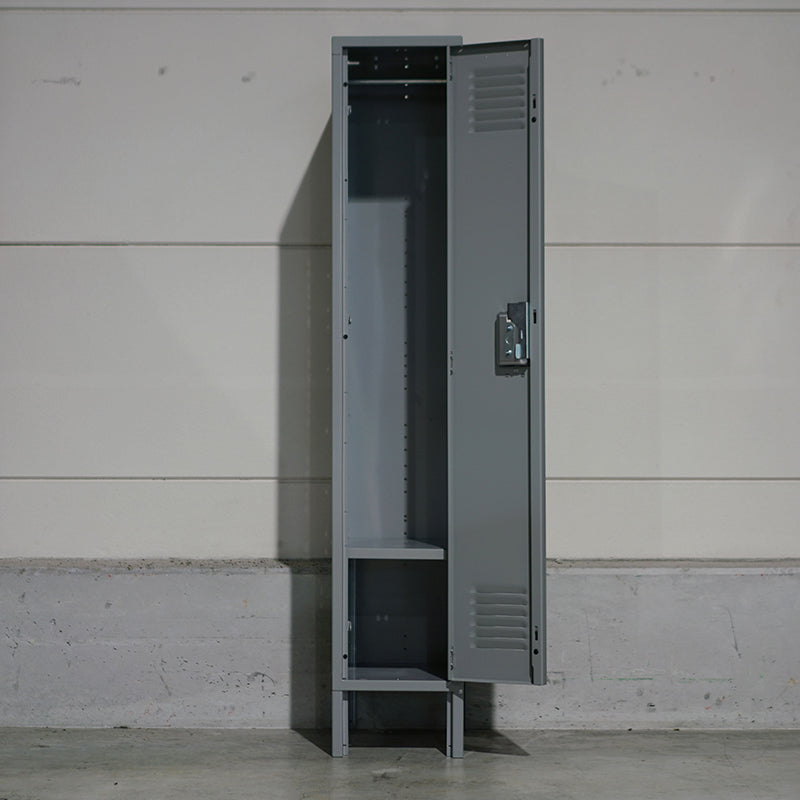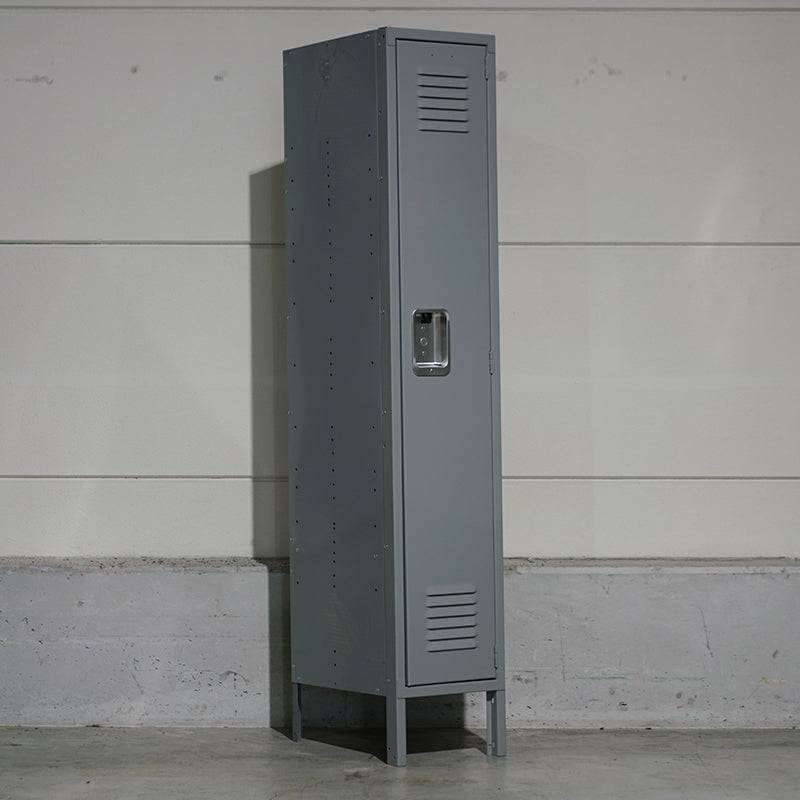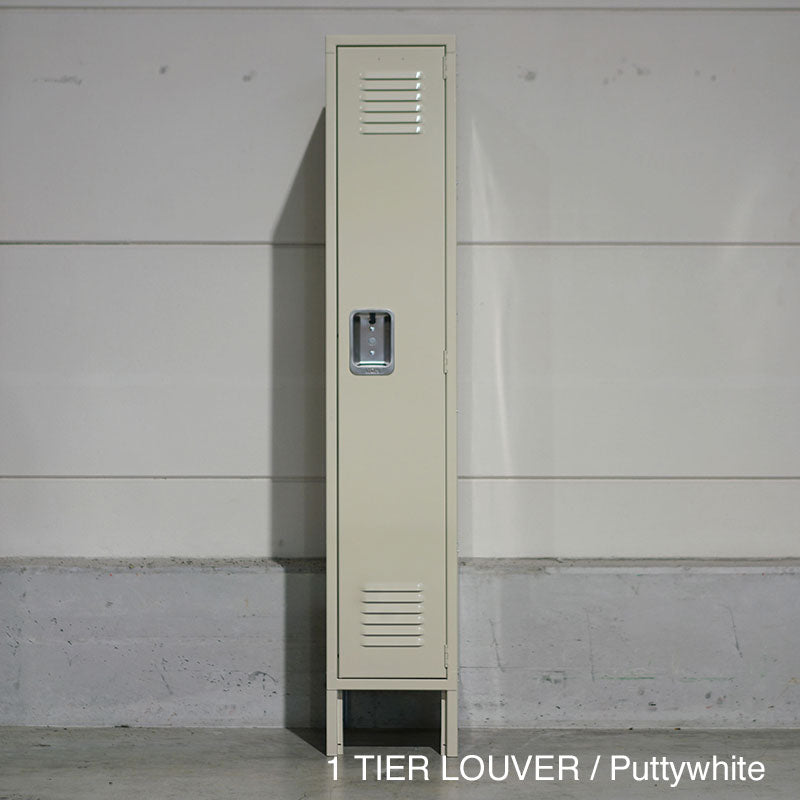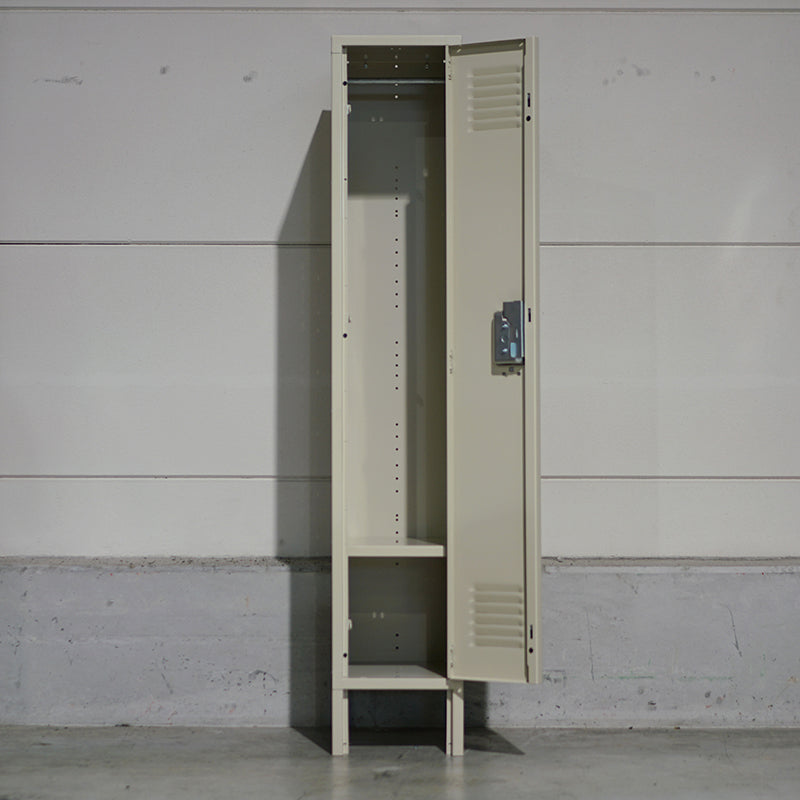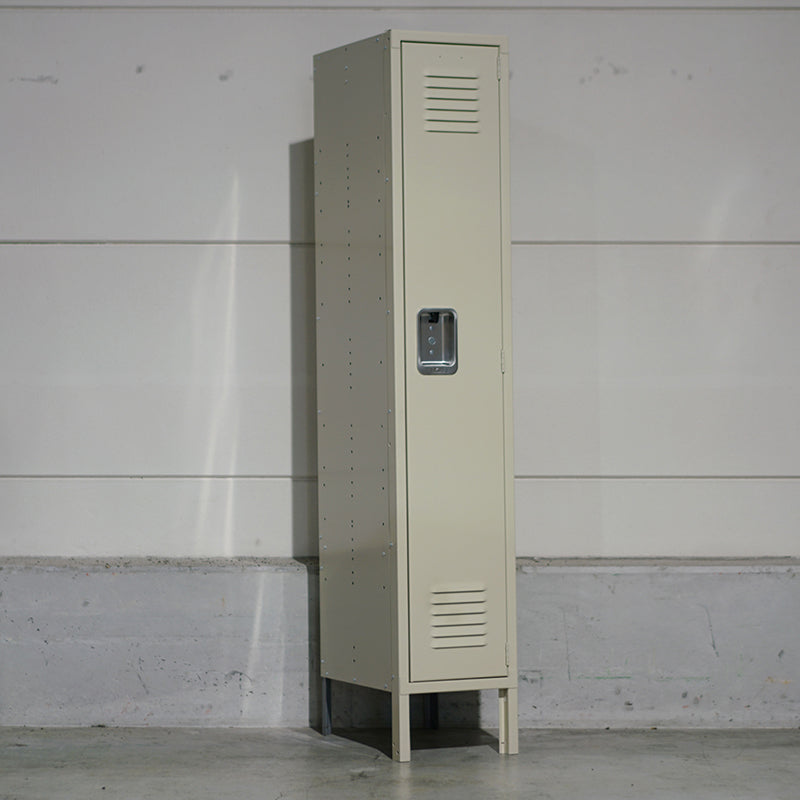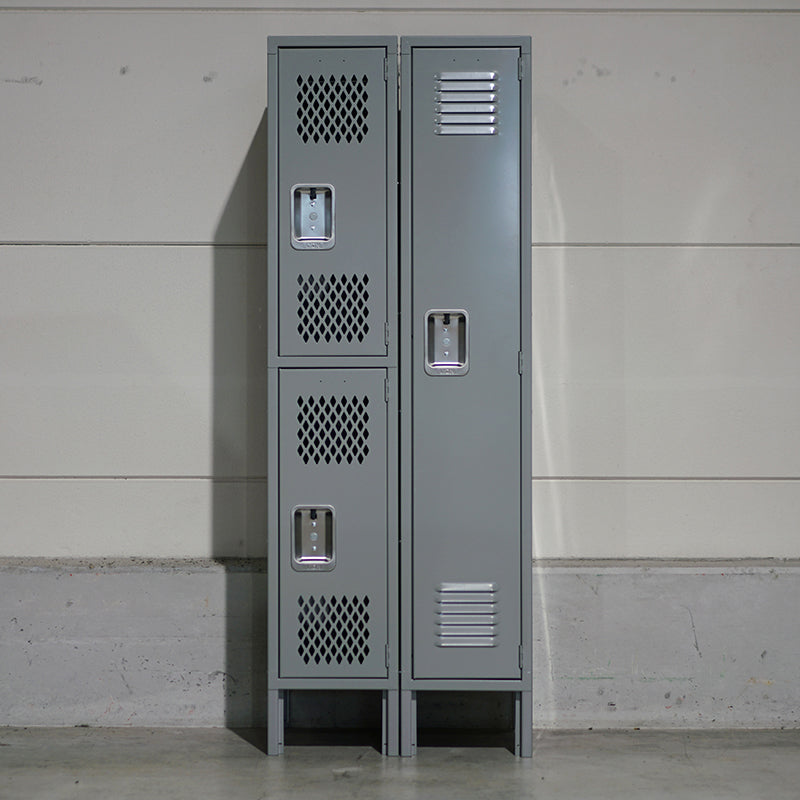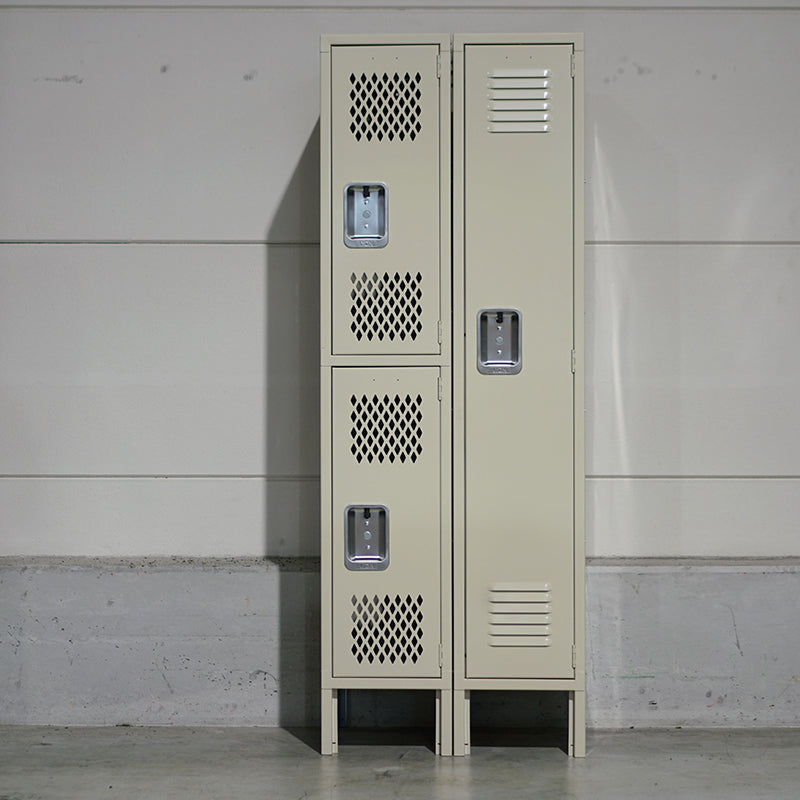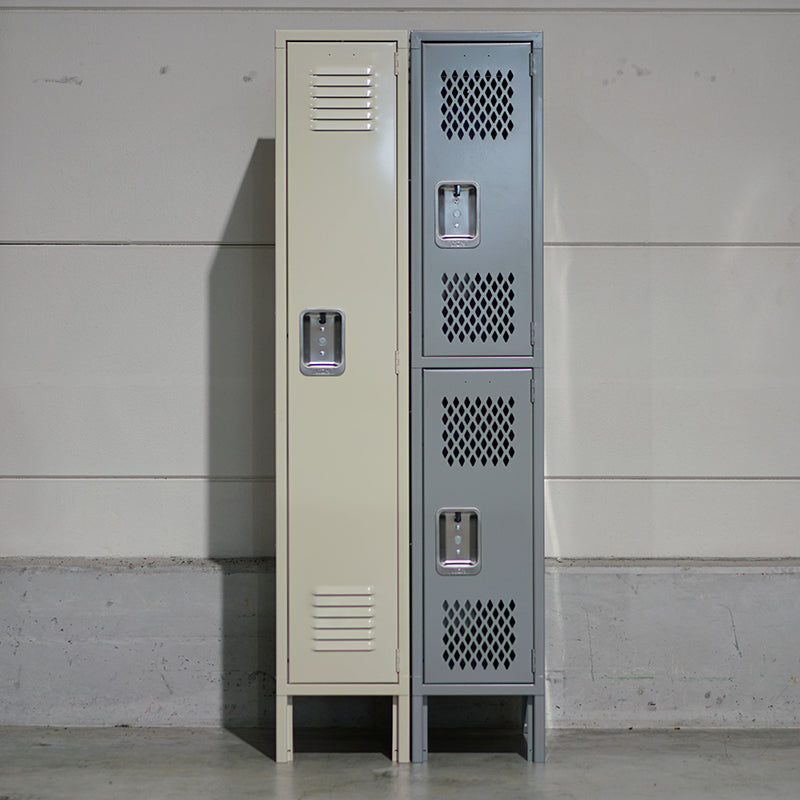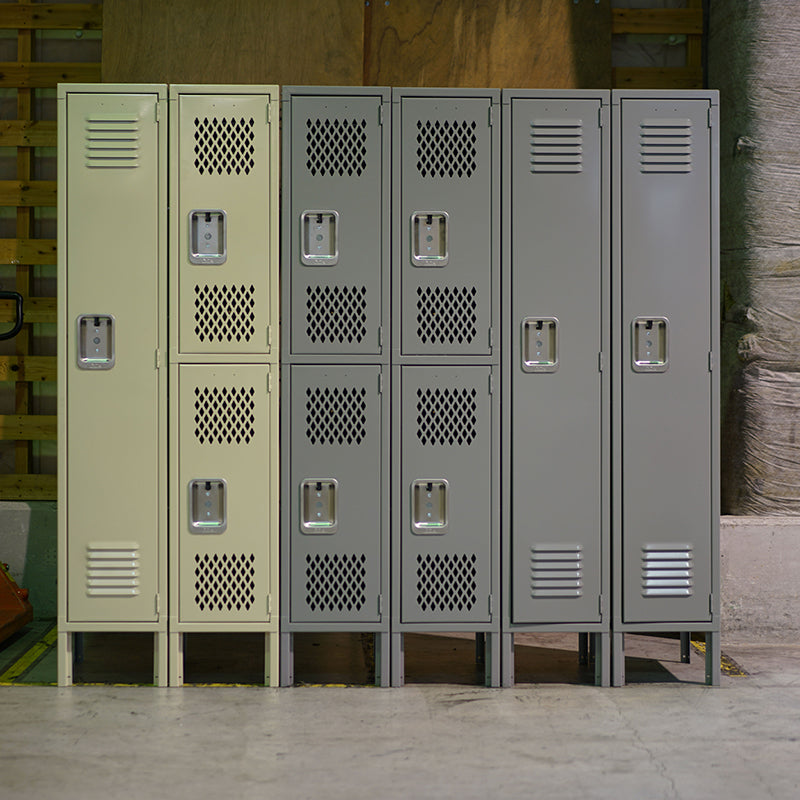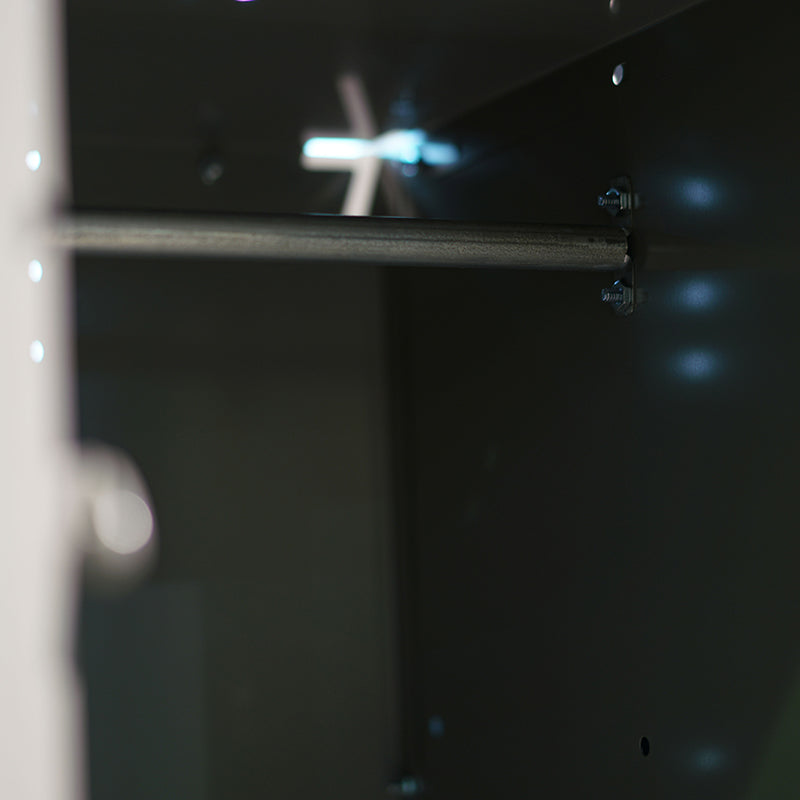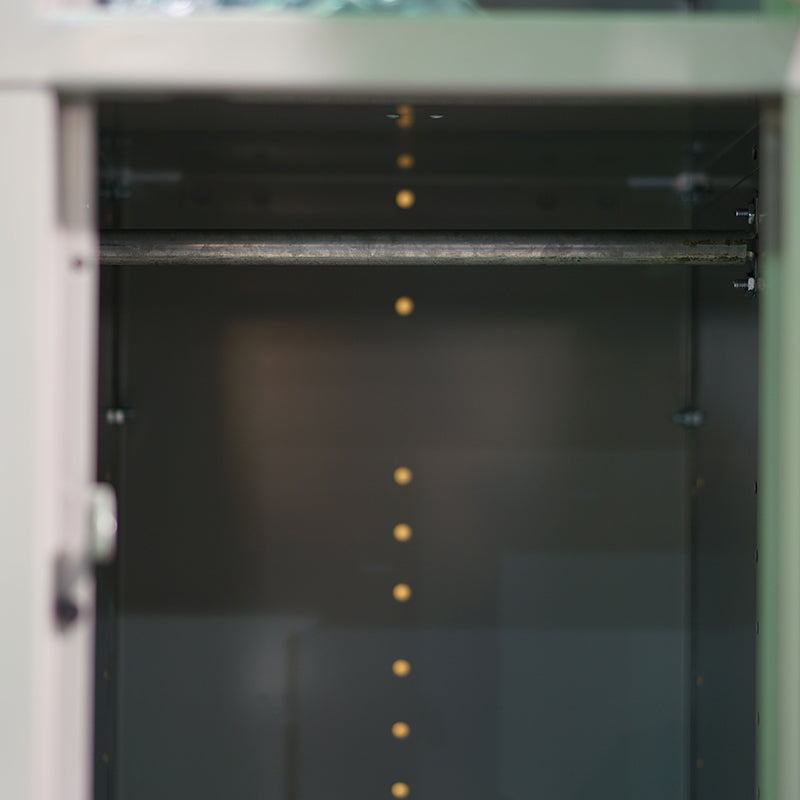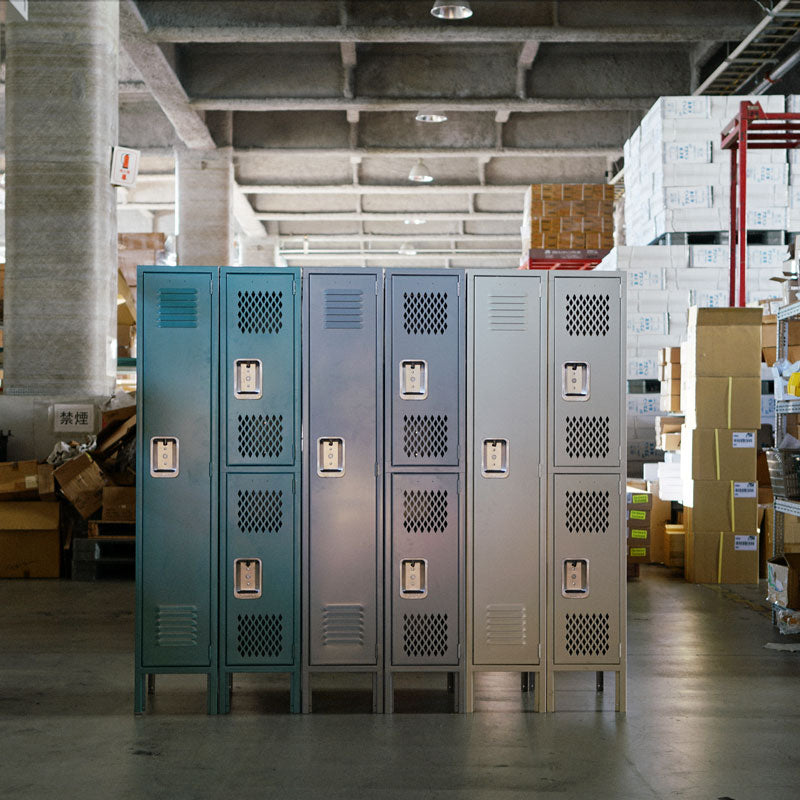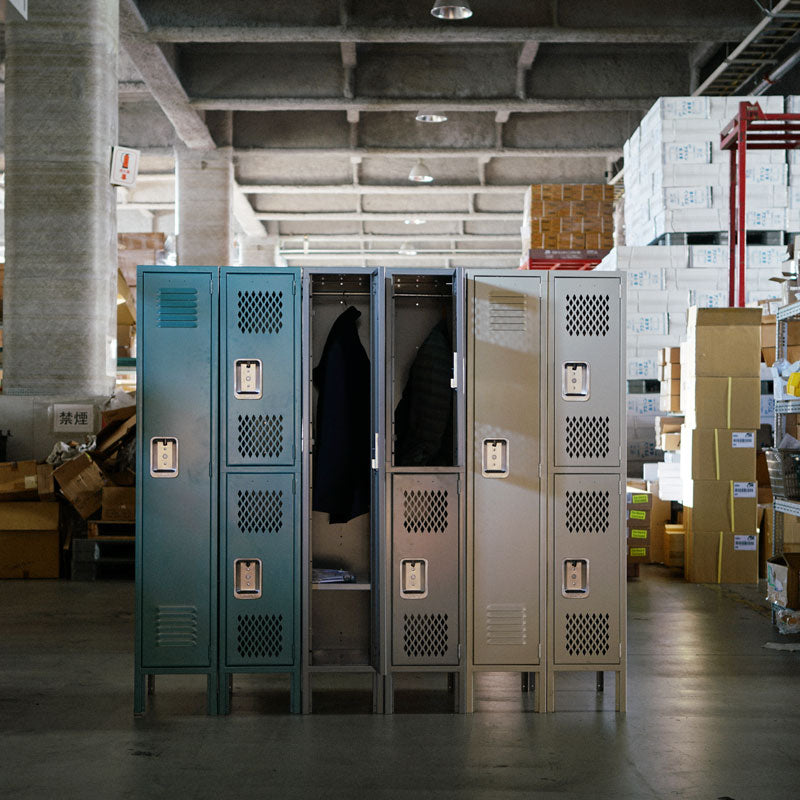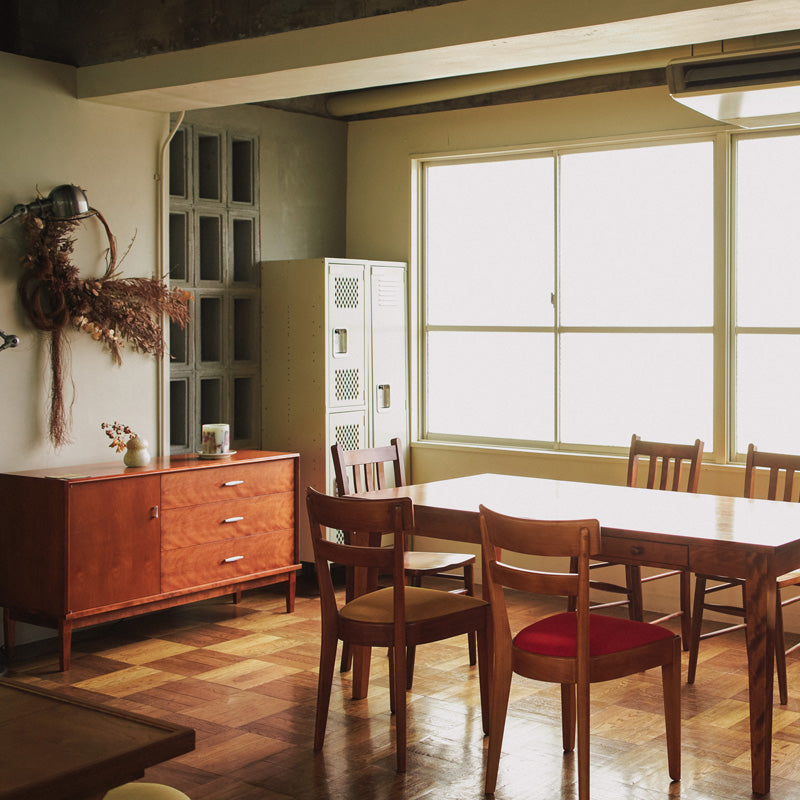 For wholesale distributor
We are the exclusive JIELDE distributor in Asia.
If you are interested in a wholesale program for your shop where locates Asian Region, feel free to reach out.