ITEM CODE: JD1000
Regular price
¥32,000 JPY
Regular price
Sale price
¥32,000 JPY
Unit price
per
Sale
Inquiry
These lamps are manufactured by Jieldé, french company.

Lamps are always hand-made on site in Saint Priest's workshop, on the outskirts of Lyon, with the original equipments. Jieldé is also a team of mechanics, metal casters and painters who work all together to create a 100% French manufactured product. Vintage, yet modern, timeless and tailor-made, the Jieldé lamp is very deeply rooted its time. Its design will carry on to make the name of its brilliant inventor shine, in France and all over the world.

[ History of Jieldé, since 1950 ]

Tired of continually repairing industrial swivel lamp in his machanics workshop, Jean-Louis Domeq, a top engineer, resolved in 1950 to create a "sturdy, handy, manoeuvrable multi-purpose lamp. On a technical level he got rid of the wiring (which often lead to failure and prevent the lamp rotating completely) by designing wirefree joints. -Jielde ,who owns this patent, is still the only manufacturing technique today. The design of the lamp (circular reflector, handling ring, spherical joints) corresponds to its creator's simple desirethant it be "easy to handle and clean at the flick of duster." It was to become a standard feature in factories and offices throughout the world (more than 1,500,000 sold since 1950) and was to become a classic industrial lamp. In May 1985, it was included in the Paris Museum of Decorative arts' reference collection under the heading "the attractive, the useful and the commonplace." In June 1985, the standard lamp was selected by the agency for the promotion of industrial creation to take part in the exhibition at Pompidou Center. Won over by timelessness and beauty of the standard lamp, interior designers and stylists have taken it out of its industrial context and introduced it into the homes.

Stock color : white, gray, brushed steel
CE ( Europe ) PSE ( Japan ) certified.
Outlet Plug - Type A
Size : 15cm (head) / Max length 40cm / φ90 (base to screw) φ120 (back plate)
Cable : 2m
Material : aluminium / porcelain ( socket )
Weight : 1.40kg
Switch position : Head
E27 or 26 socket, 60W blub max.
110-240V - 50/60Hz
Share
日本語

その機能性と独特のスタイルで1950年以来ロングセラーを続けている、フランスのジェルデ社のランプ。
ポンピドーセンターの展覧会に出展されたり、パリ ミュージアム オブデコレイティブ アートのコレクションに選ばれたりと高い評価を得ています。
工業用ランプのスタンダードとなった現在でも、創業当時と変わらない製法で一つ一つ職人の手によって作られています。
P.F.S.はこのジェルデ社のランプをアジア総販売代理店として販売しています。

こちらは壁付け用ウォールランプの大きい方のサイズLOFTタイプです。
上下左右に照らす方向を調整することができます。

カラーはwhite、gray、brushed steel の3色です。

※口金E26、60ワットまでの電球を使用します。
※専門業者による取り付けが必要です。
※使用中にアーム接続部がゆるくなる場合がございます。その際、調整に10mmソケットレンチを使用致します。レンチは商品には付属致しませんので予めご了承下さい。
※本体にON/OFFのスイッチは付いておりません。トップ画像はオプションでスイッチをつけたタイプになります。納期を十分に頂ければスイッチ付きタイプのをお承りもできますので、ご希望の際はorder@pfsonline.jpまで御連絡ください。

<ご注意>
この商品は一つ一つ手作業で生産されおり、商品によっては多少の色ムラなど個体差がある場合があります。あらかじめご了承下さい。

Weight:1.8㎏
Size:(head) φ150
Material:Cast aluminium
weight : 1800g
Color: aluminium / porcelain ( socket )
Material: Cast aluminium
SIZE:

15cm (head) / Max length 40cm / φ90 (base to screw) φ120 (back plate)
For wholesale distributor
View full details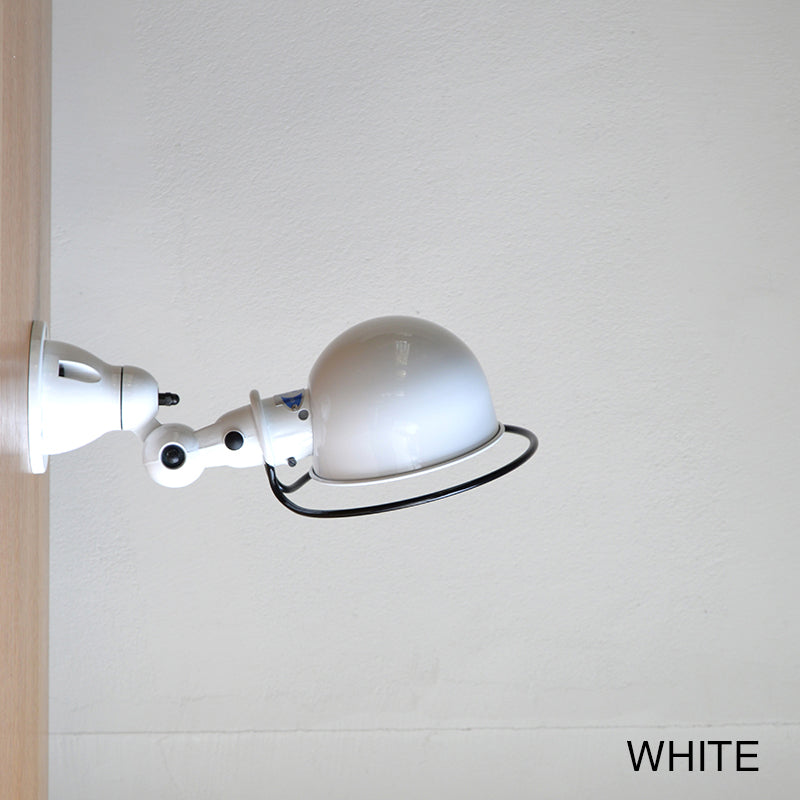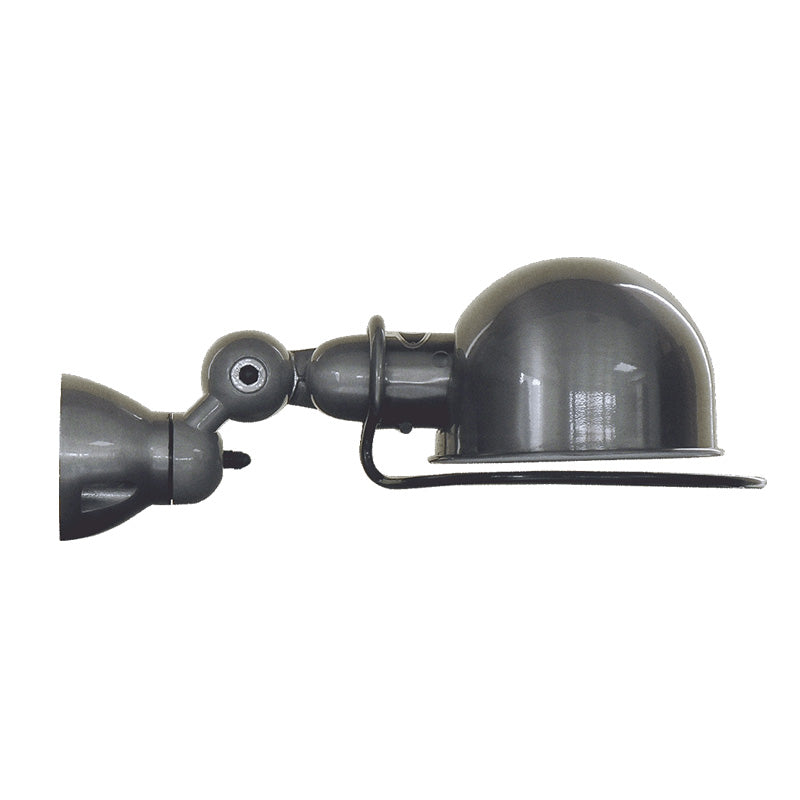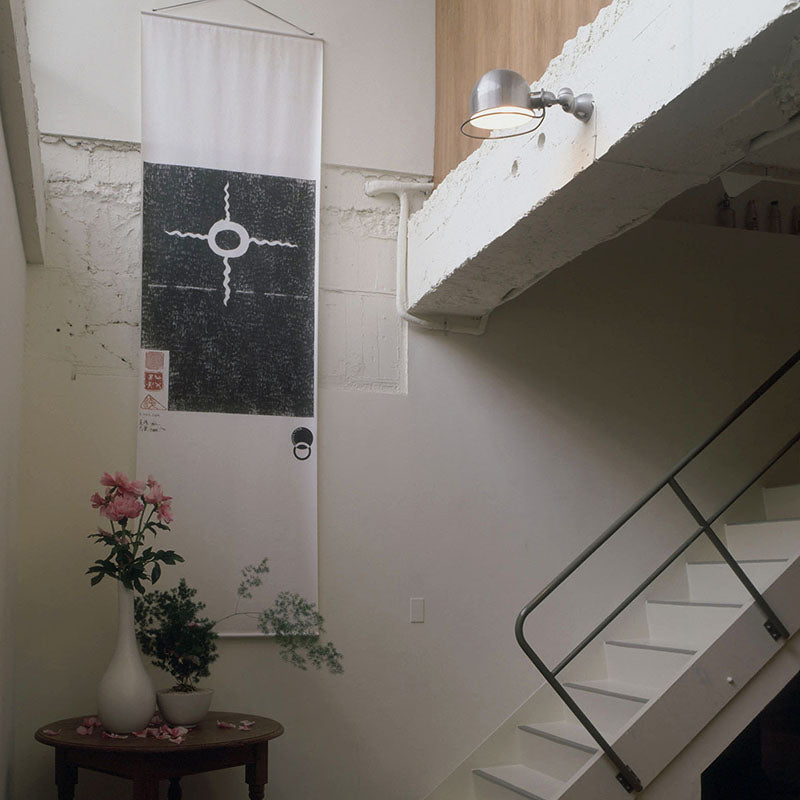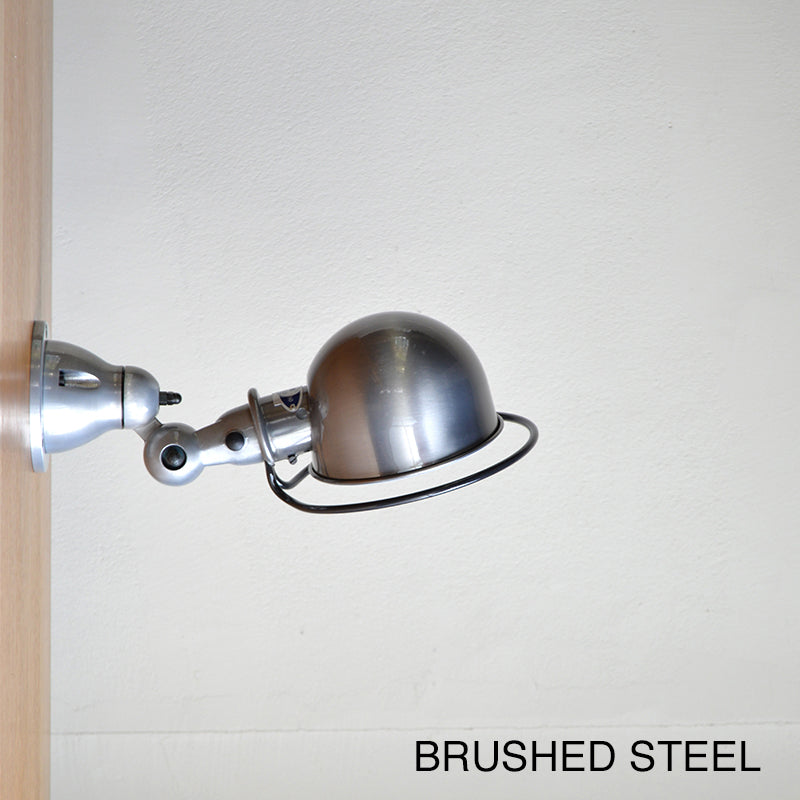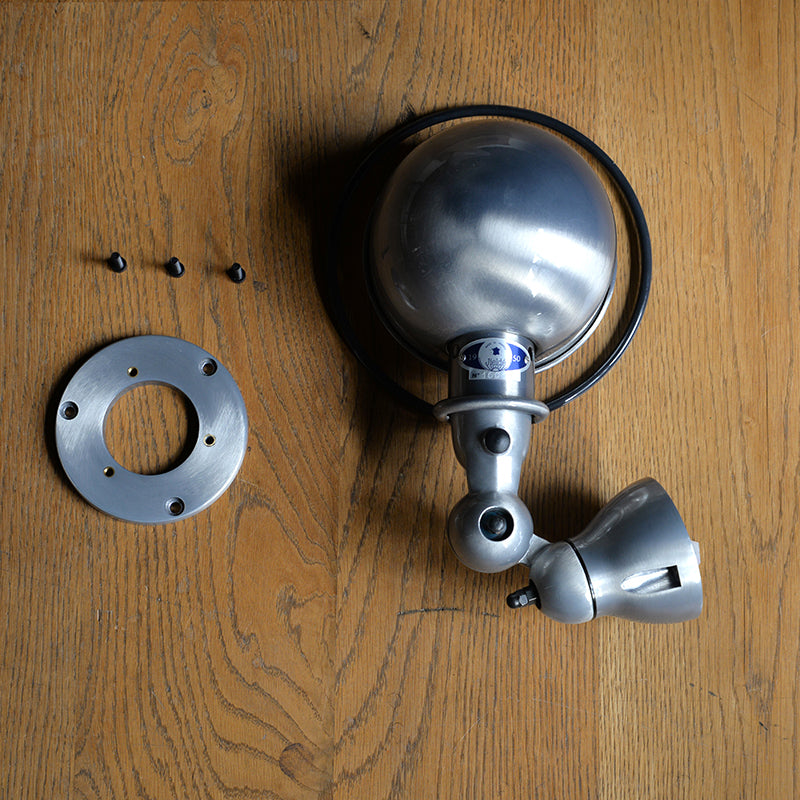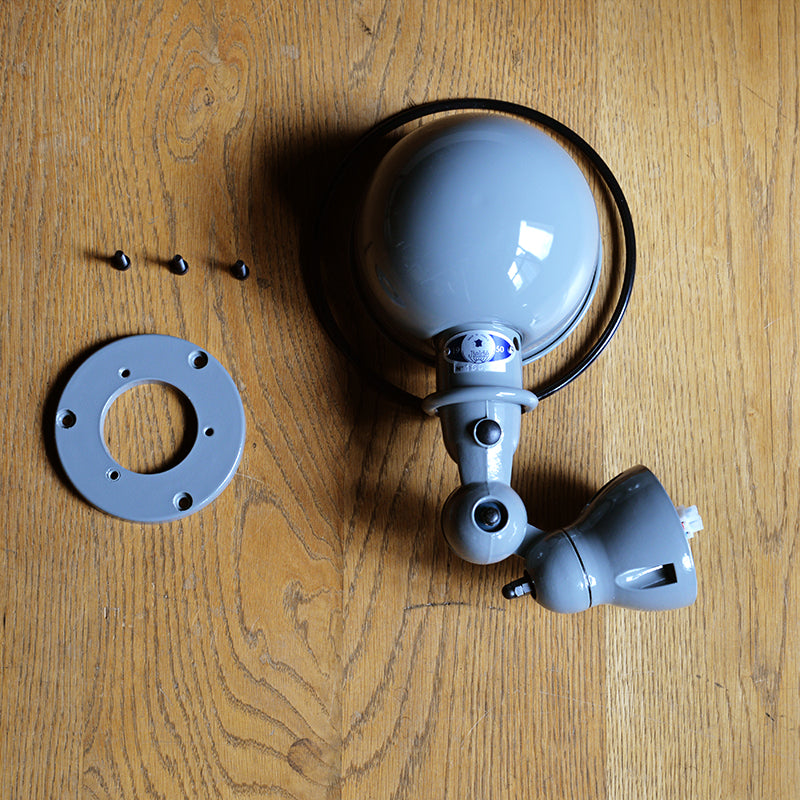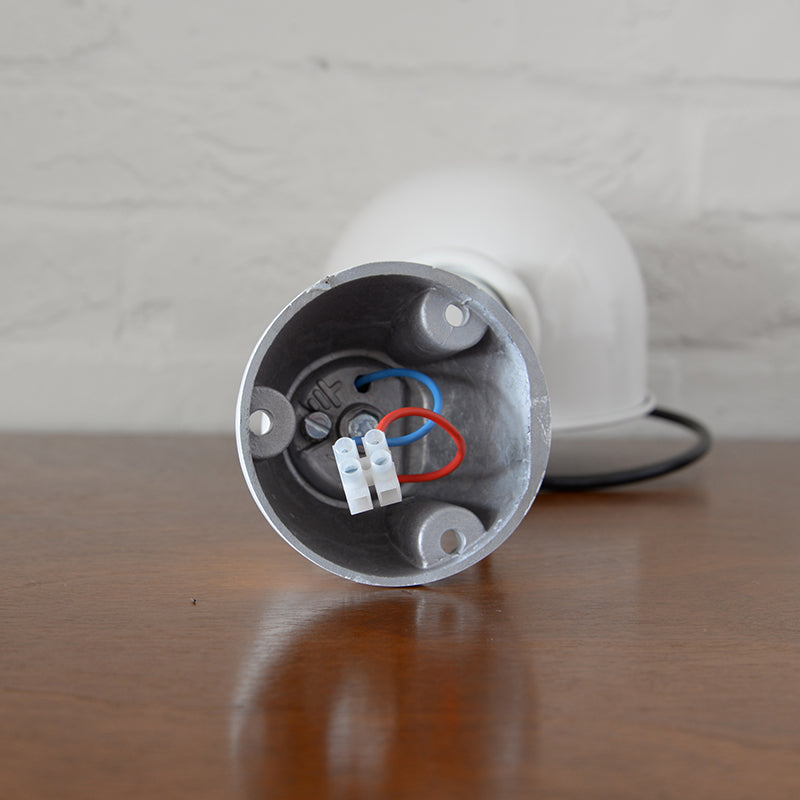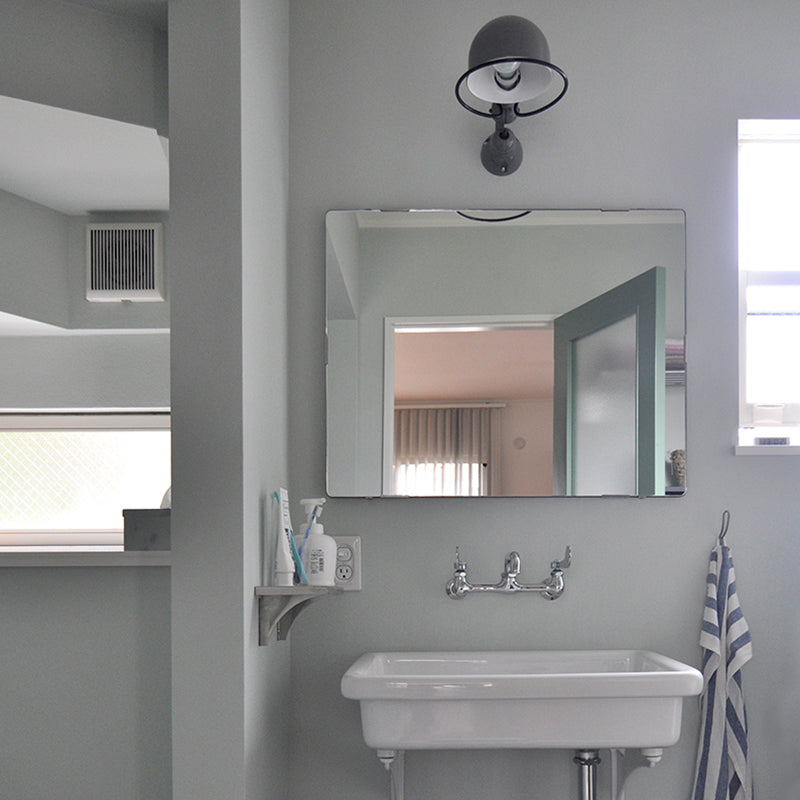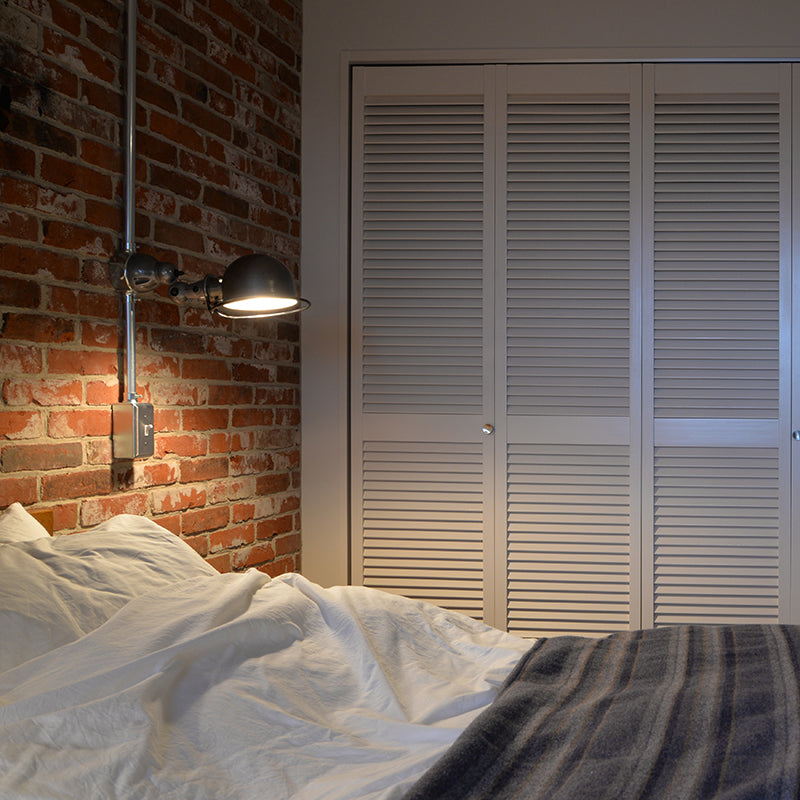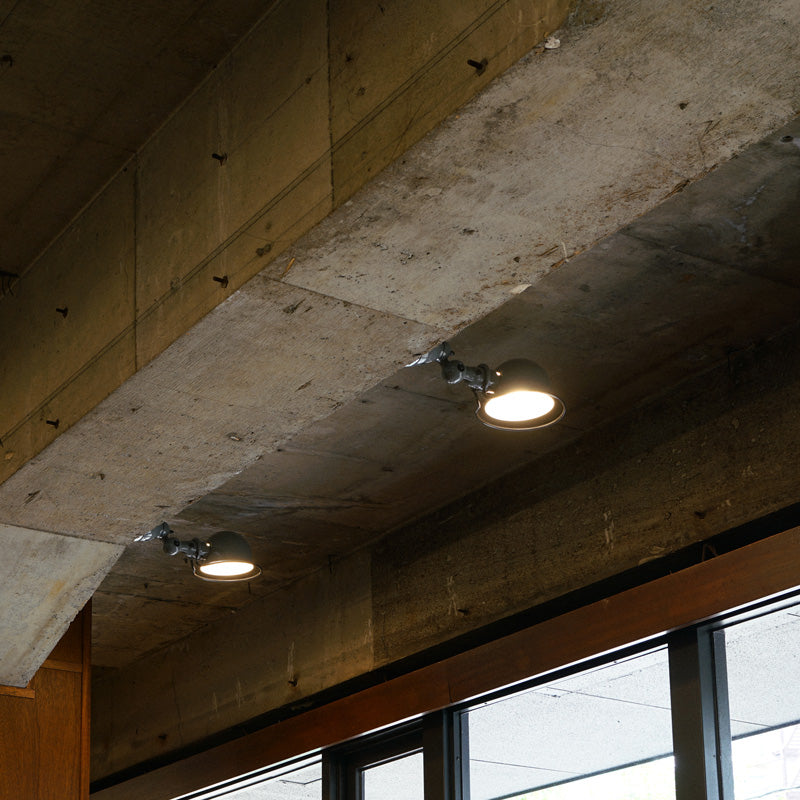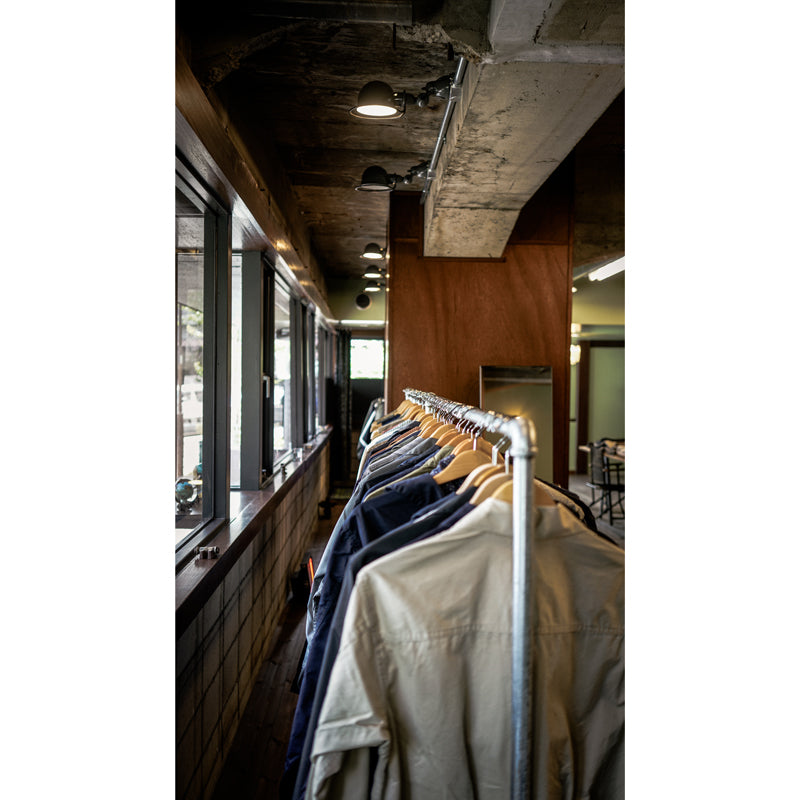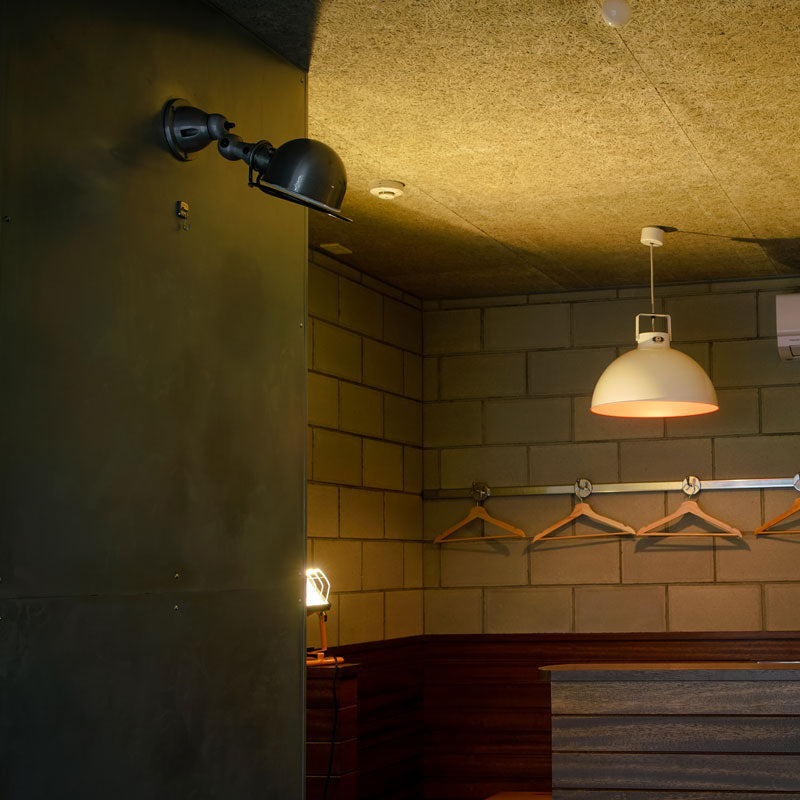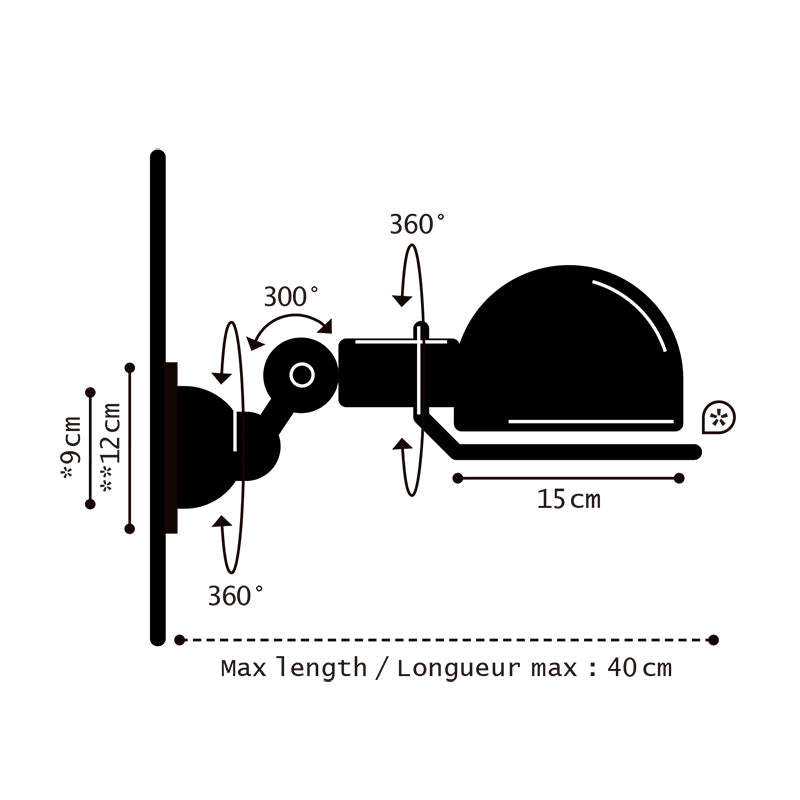 For wholesale distributor
We are the exclusive JIELDE distributor in Asia.
If you are interested in a wholesale program for your shop where locates Asian Region, feel free to reach out.