ITEM CODE: HD702
Regular price
¥98,000 JPY
Regular price
Sale price
¥98,000 JPY
Unit price
per
Sale
Inquiry
Delivery may be difficult depending on your country of residence. Delivery and other fees will be charged separately, so please inquire first if you wish to make a purchase.

mail address :
customerservice@pfservice.co.jp
Original shelf as freestanding shelves with their own legs.
The top shelf is movable, allowing the height to be adjusted.
Recommended for storage of crockery or displaying items from a collection.
The depth of the shelves has been kept relatively shallow in order to allow use in a compact space, but they have room to store dinner plates with a 30cm diameter.
*This product may take 1 - 3 months to deliver depending on production circumstances. If you have a desired delivery date then please make a prior inquiry to customerservice@pfservice.co.jp.
Size:

( without leg ) W1020 D318 H965

( with leg ) W1020 D318 H1170
Material:birch
Share
日本語

独立して使用できる脚付きタイプのオリジナルシェルフです。
上段の棚板は可動式で高さを変えることが出来ます。
食器の収納やコレクションの飾り棚などにおおすすめです。
コンパクトな空間に合うように、奥行きを浅めに設定していますが、直径30cmのディナープレートを収納することができます。
製作納期について
※こちらの商品はお届けまでに2~4ヶ月ほどお時間を頂く場合がございます。
※仕上済み在庫があった場合は在庫より最短で出荷手配いたします。
※ご希望の納期がございます場合は事前にお問合せ下さい。

メンテナンスについて

この商品はラッカー仕上げの商品です。
ラッカー仕上げは木の質感を残しながらも、塗膜によって表面を保護する仕上げです。
仕上りの風合いをより良く保つために、以下のメンテナンスを推奨いたします。

普段のお掃除:乾拭きでおこなってください。水拭きをされる場合は、硬く絞って水気をしっかりと切った布をお使いいただき、最後に乾拭きで仕上げてください。
日々の汚れ落とし: Orange oilを使用してください。汚れを落とすだけでなく保湿もできます。月に1回程度で十分です。
傷や色あせが出た箇所の軽度の補修: Restore a finish(カラー:WALNUT)を使用してください。
表面の保護、ツヤ出し(2、3ヶ月に一度):Antique wax(カラー:MEDIUM)を使用してください。WAXをかける事により、表面に艶を与え、塗膜の保護ができます。
その他:熱いカップや鍋、水滴がついたコップ等を置かれる場合は、輪染み防止として、コースターや鍋敷き等をご使用ください。また、アルコール除菌をすると、表面の保護をしているワックスが取れて白化してしまいます。ノンアルコールの除菌用品をご使用ください。

weight : g
Color: Dark brown
Material: birch
For wholesale distributor
View full details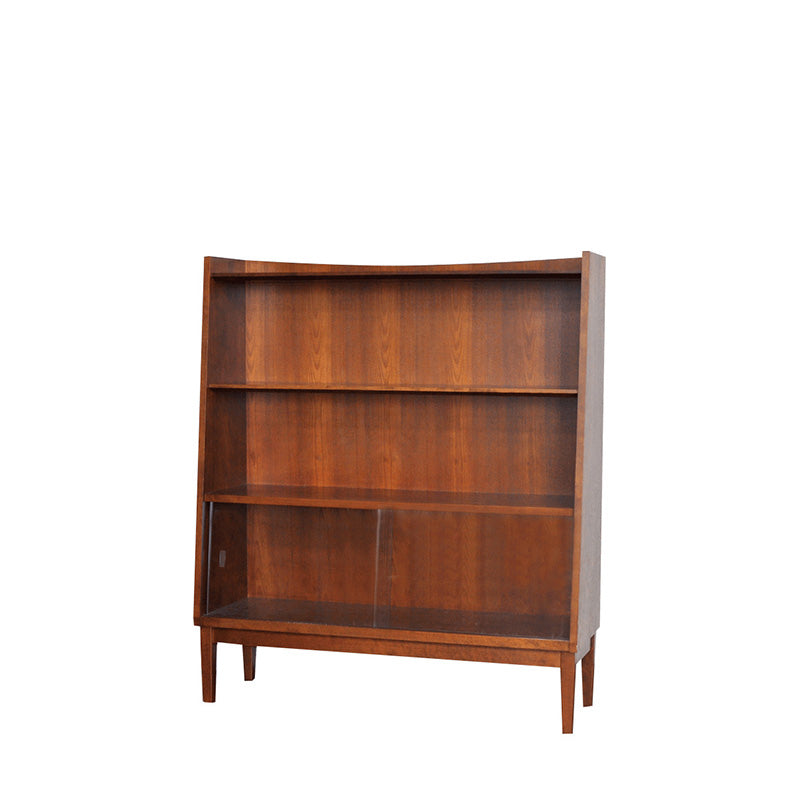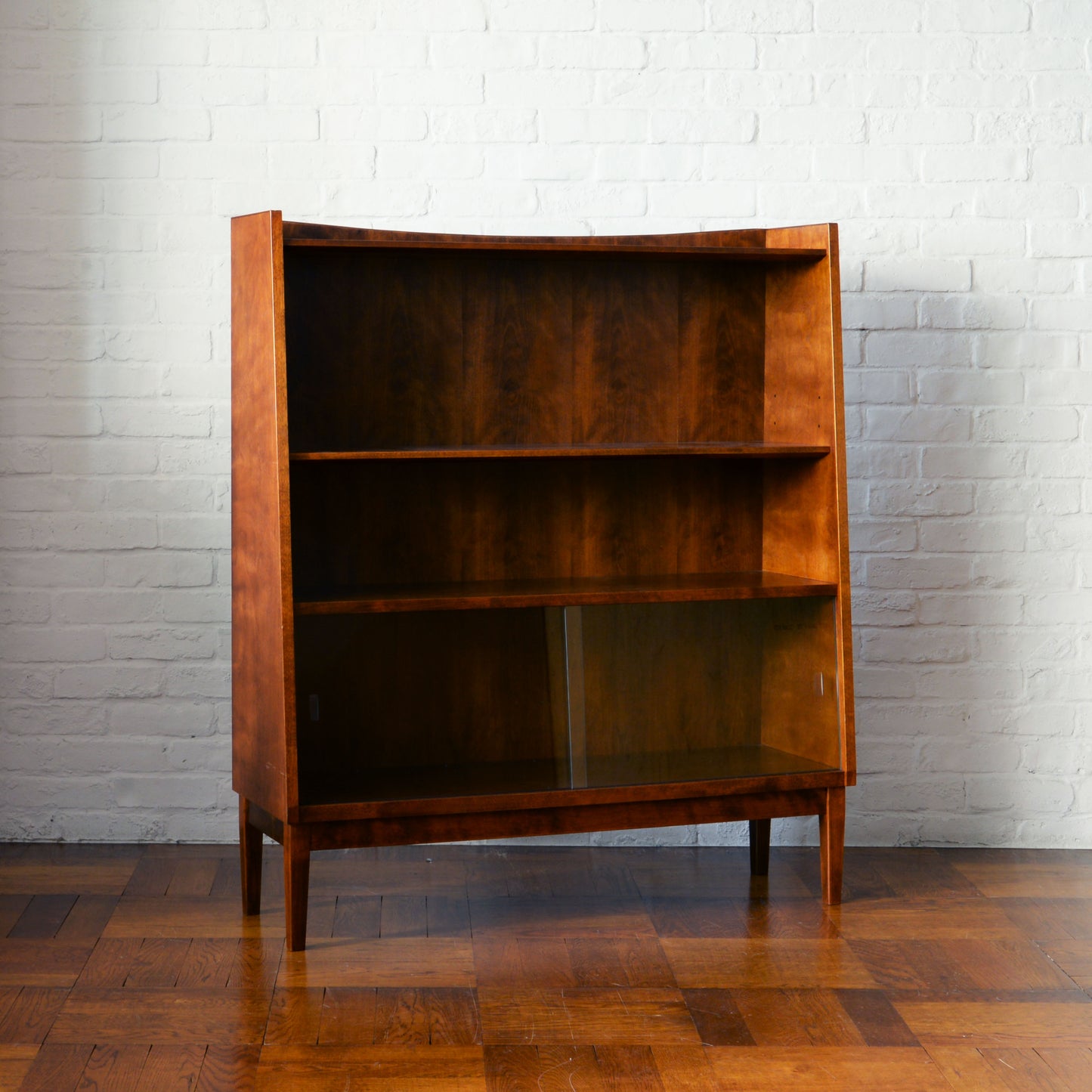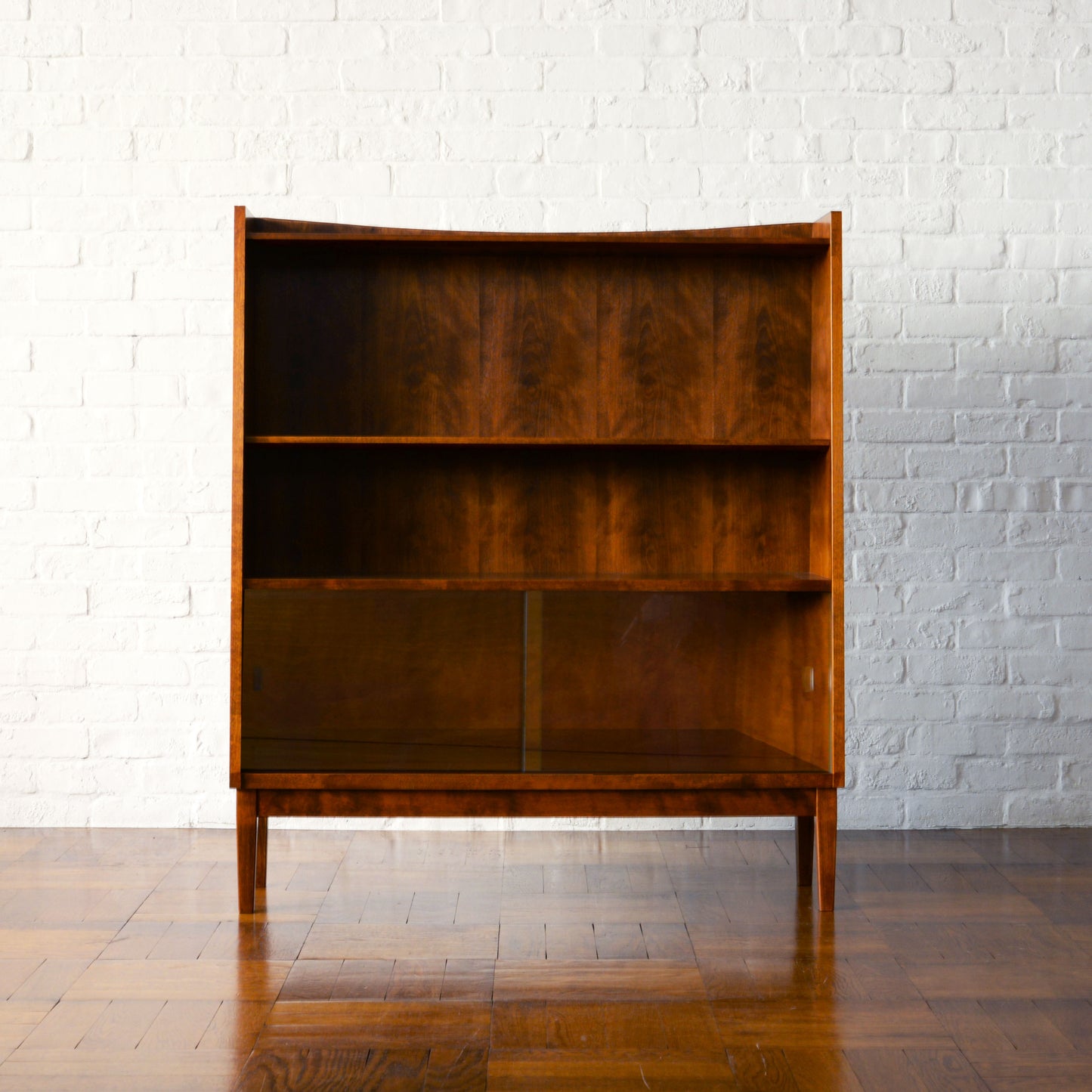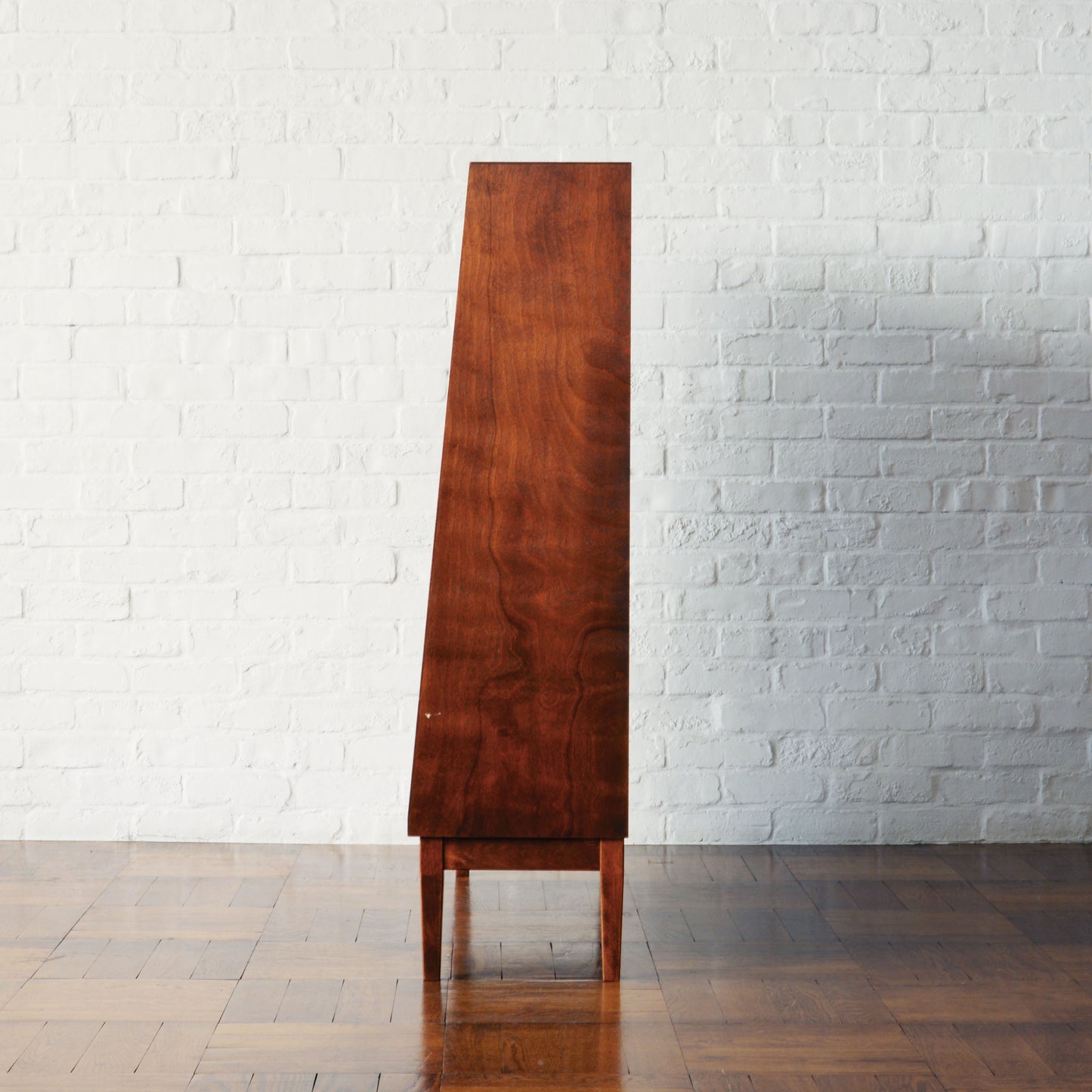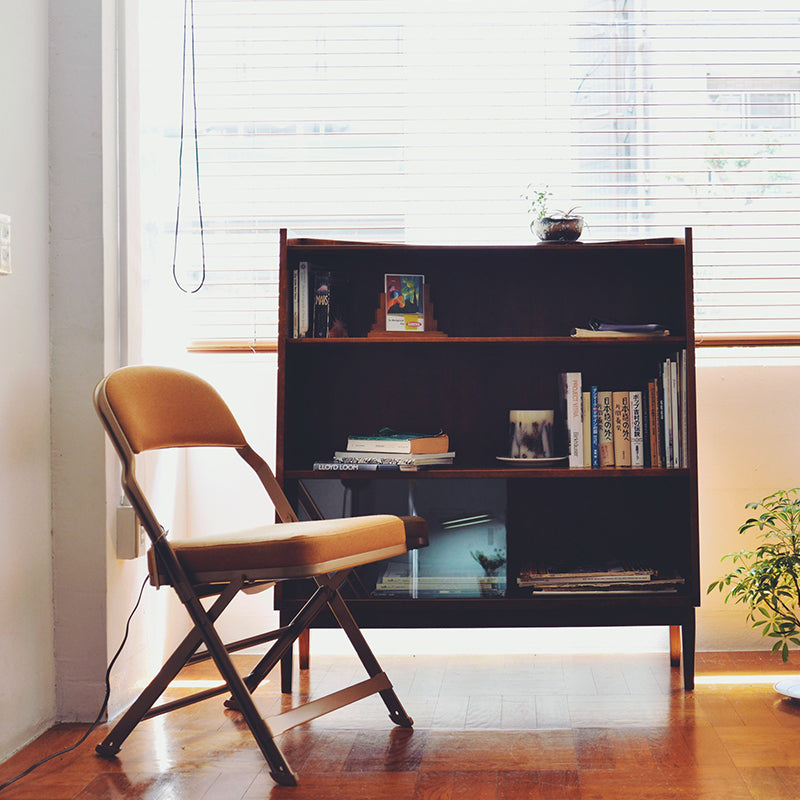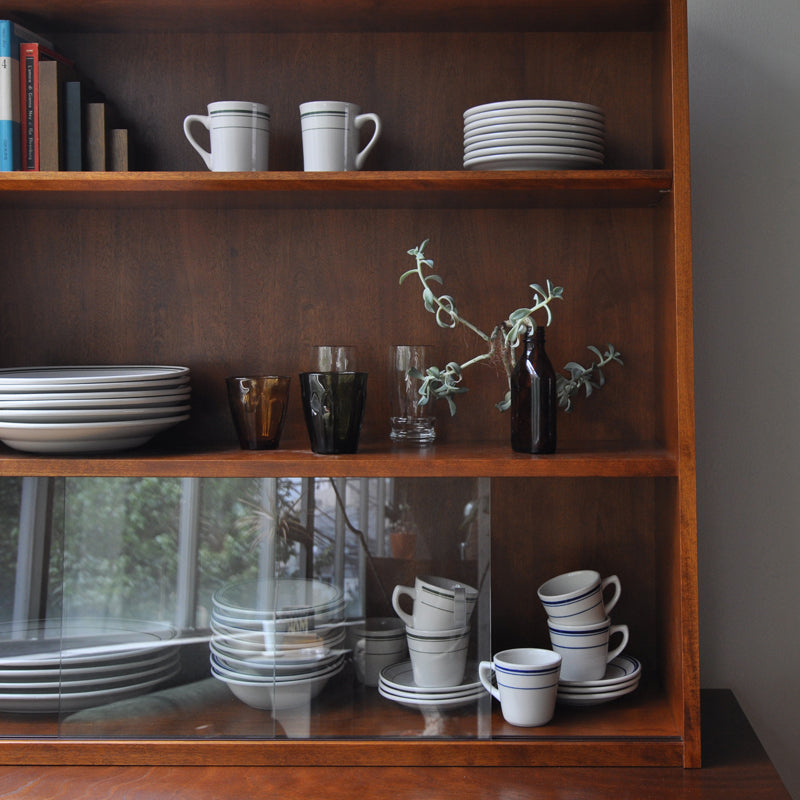 For wholesale distributor
We are the exclusive JIELDE distributor in Asia.
If you are interested in a wholesale program for your shop where locates Asian Region, feel free to reach out.