OFFICIAL USE EQUIPMENT
05/25/2017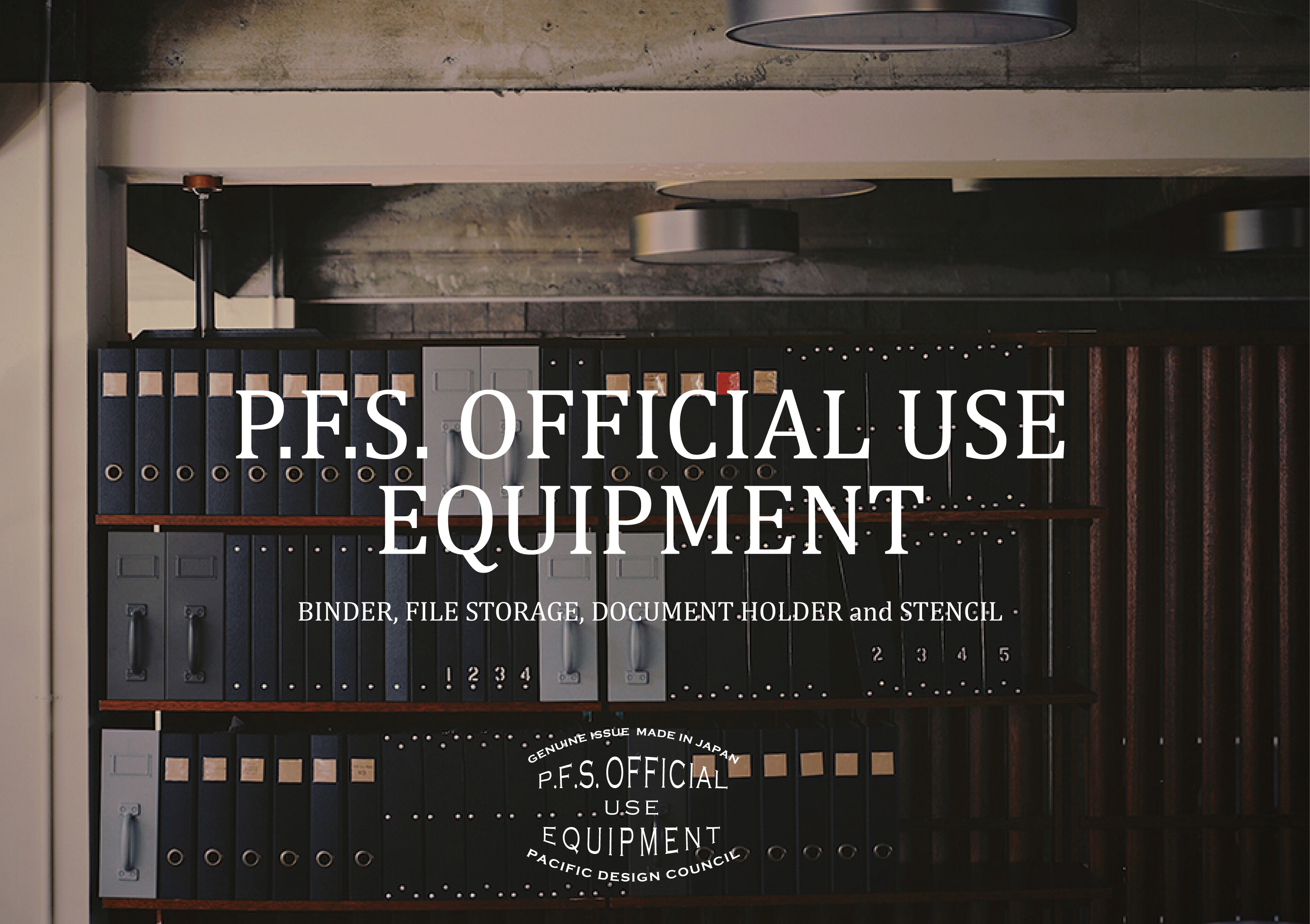 This line got its start when we decided to unify files for use in our company, and none of the fancy ones on sale really appealed to us. Our only option was to create some for ourselves!
Rather than unnecessary conveniences or charm, our primary goals for the design was to focus entirely on plenty of storage space and compact storage when lined up together.

We referred to, as you might have guessed, the genuine article as used in European and American military organizations and libraries.

Our thinking is that we Japanese are poor at managing data and filing, perhaps due to peculiarities of the Japanese language that prevent it from being encoded as easily as languages using a more standard alphabet.

The 4-ring Document Binder is used for reports, the 2-ring Document Binder is for storing files, while photos and images can be placed in the Pocket Refills or Visual Archives, and thin catalogues and materials can go in the Metal File Storage.
[ GO TO P.F.S. OFFICIAL USE EQUIPMENT PRODUCT PAGE ]